Summer Salads: Poached Nectarine and Rocket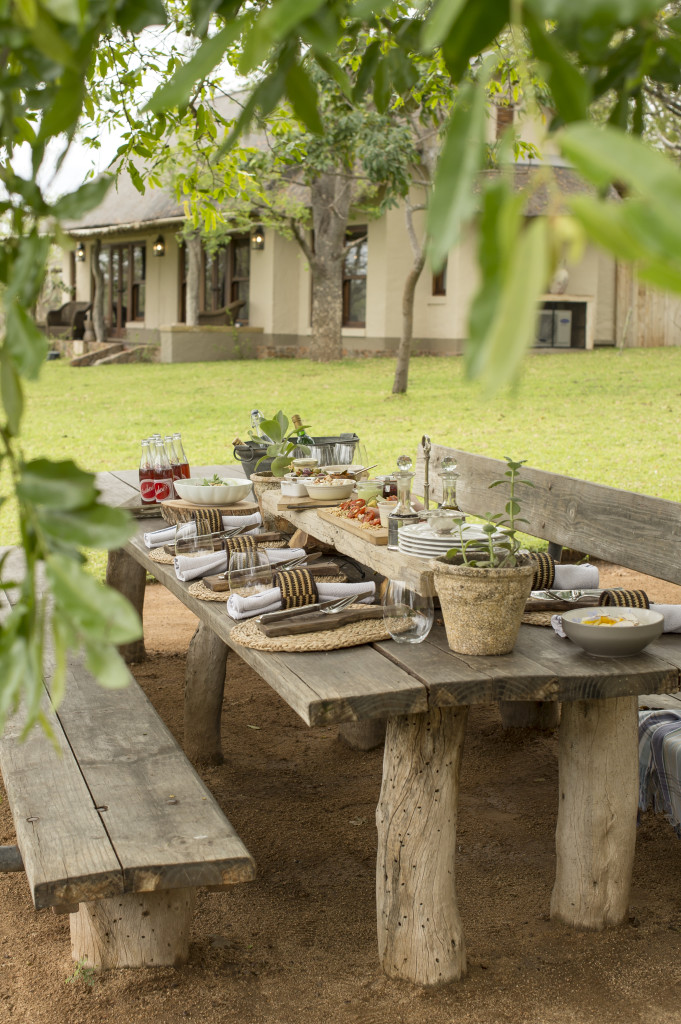 Few things epitomise summer more than long, hot afternoons spent around a generously-laden table in the company of friends and family. Such appetizing scenes are a regular occurrence at Singita Castleton where the dedicated kitchen team, at this incredible private-use lodge, serve light but hearty fare to groups of up to twelve guests. One such dish, shared by Head Chef Calum Anderson, is this delicious salad packed with fresh, bold flavours and would make the ideal side for a summer barbecue: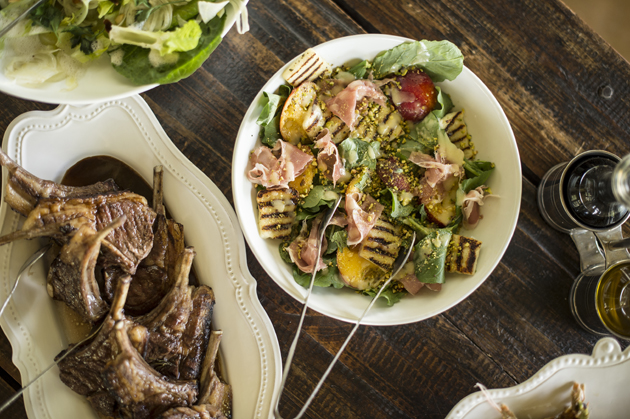 POACHED NECTARINE AND ROCKET SALAD WITH PARMA HAM, GRILLED HALLOUMI AND PISTACHIO
Ingredients - what you'll need:
For the nectarines: - 3 firm but ripe nectarines - 150g sugar - 300ml water - ½ vanilla pod - Small pinch saffron (optional)
For the dressing: - 1 lemon juiced - 150ml extra virgin olive oil - ½ teaspoon Dijon mustard - 1 teaspoon honey - Salt and pepper
For the salad: - 200g washed rocket leaves - 80g thinly sliced Parma ham - 200g halloumi cheese - 8 mint leaves - 60g toasted pistachios, chopped finely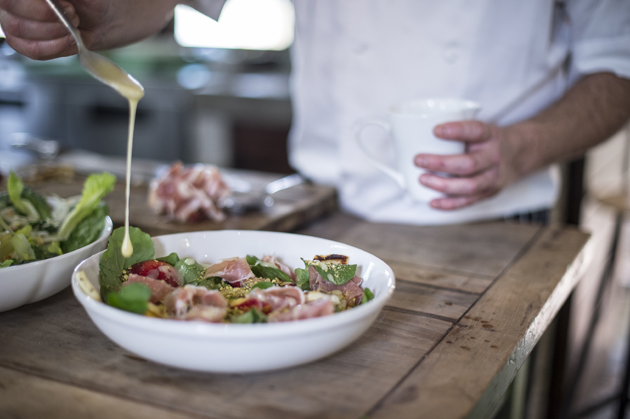 Method - what to do:
For the poached nectarines: Combine the sugar and water in a saucepan. Split vanilla bean in half and scrape the seeds into the saucepan along with the saffron. Bring the syrup up to a boil, then reduce the heat and simmer for a few minutes before removing from the heat and allowing to cool slightly. Cut nectarines into wedges (about 12 slices per fruit) and place them into the sugar syrup and allow to infuse for a few hours.
For the dressing: Combine all ingredients into a mixing bowl and whisk until emulsified. Set aside.
For the salad: Strain syrup off of the nectarines and prepare to use for the salad. Heat up a griddle pan on the stove until smoking hot, then quickly grill the halloumi cheese, looking for clear grill marks when it's done. In a salad bowl arrange the rocket, Parma ham, halloumi, mint and nectarines neatly and finally sprinkle with the chopped pistachios. Serve the simple lemon dressing on the side.
Serves 6
Calum's other heavenly creation in the Summer Salads series includes a bright and healthy Yellow Salad. Be sure to keep following for more of Calum's fresh and healthy recipes. You can also explore the Cuisine category on our blog for more delectable recipes from all of our chefs at Singita.