community partnership programme
Farm to Table: The David Shilabi Story
Community development at Singita means helping those living in and around the reserves and concessions to thrive both economically and socially and essential to achieving this goal is providing employment opportunities and the support of small enterprises.
This means hiring members of the community from nearby villages to work in the lodges, and making every effort to purchase goods and produce from local suppliers. David Shilabi's story of success is a great example of just this.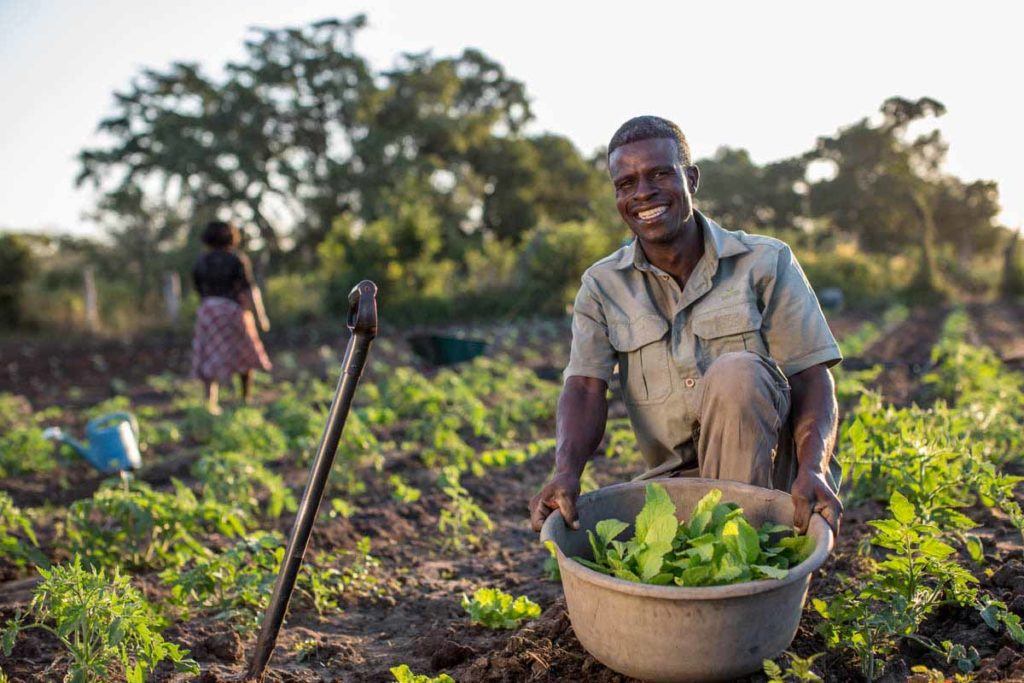 Born and raised in Justicia, a village just outside Singita Sabi Sand, David joined the Singita team in 1990 as an admin clerk for the environmental management team. He assisted the conservation staff responsible for maintaining the 45,000-acre reserve but in his spare time focused on his love for gardening. He started growing vegetables at home and was soon selling them to his neighbours; a hobby which soon became a full-time job when he left Singita after 22 years with the company to pursue his passion for agriculture.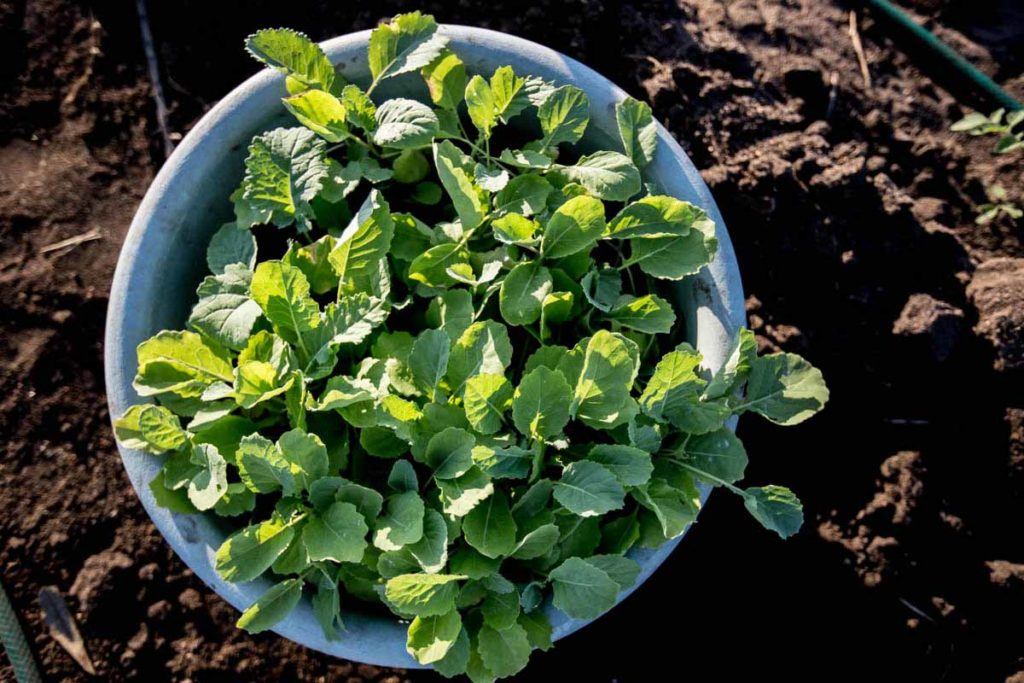 Winter is his favourite time of year, "because it is the time for planting, when everything starts." Apart from indulging his love for gardening, David loves to spend time with his five children, two of which are following their own dreams at university. His oldest son is busy with a degree in engineering, while his oldest daughter studies at the SA College of Tourism; both no doubt setting a fine example for their three younger siblings who are still at school.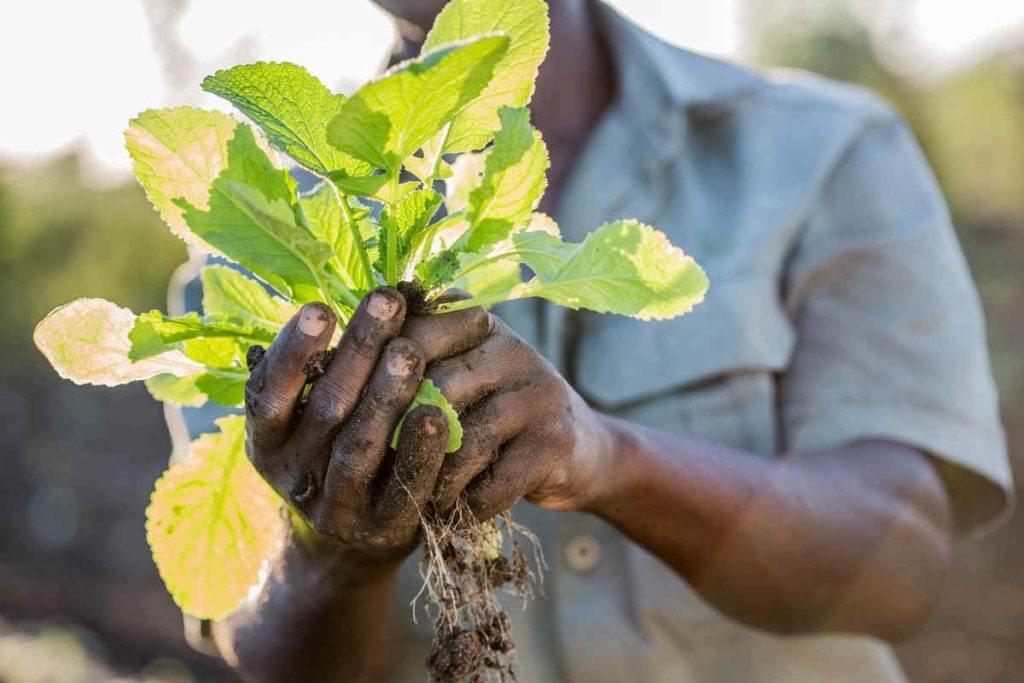 David's green fingers have been a boon to the Singita Sabi Sand lodge kitchens, as his bountiful crops are purchased by Singita and used daily in all manner of dishes served to guests. The hope is that David will, one day, be able to expand his business to the extent that he is able to supply Singita Sabi Sand lodges with all of its fresh produce, allowing him the opportunity to employ even more community members.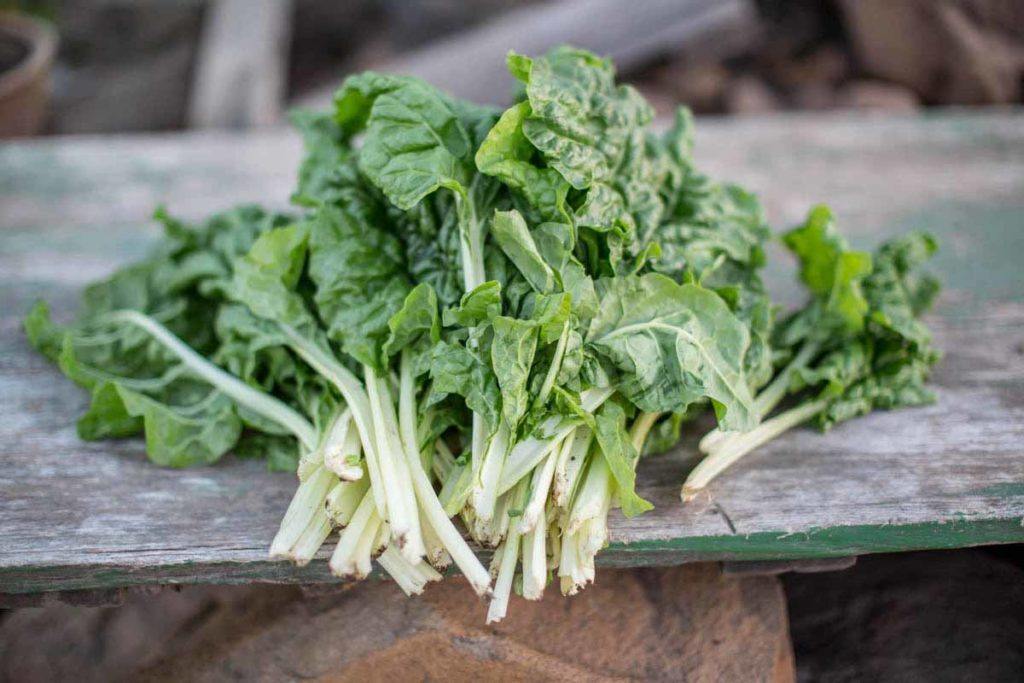 This gardening guru's contribution to Singita Sabi Sand has been honoured on the menu at the lodges, and guests regularly enjoy the fresh crunch of the David Shilabi Salad! This summery favourite combines some of the finest produce from David's vegetable garden, including rocket, green peppers, romaine lettuce, spring onion and cucumber, which is served with a buttermilk dressing and a drizzle of avocado puree. It's a delicious dish and a fitting celebration of David's skill and entrepreneurial spirit.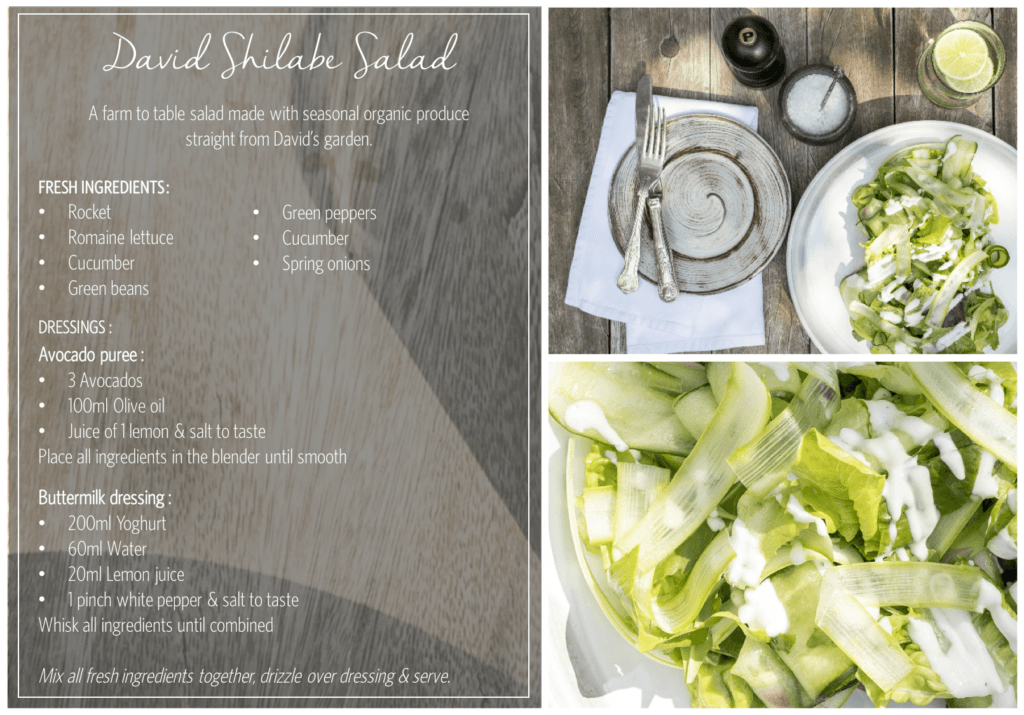 In 1998, Singita Sabi Sand launched its formal Community Partnership Programme, with the aim of delivering tangible benefits to the surrounding communities. Funds contributed by Singita and its guests, as well as those generated by community visits and the sale of selected items in the Boutique and Gallery, are placed in a trust fund and used to support various programmes. These include the development of small enterprises like David's, building environmental awareness among local youth and many others which are detailed on our website.