Best Leopard Viewing in the World
Big Cat Country: The Leopards of Singita Sabi Sand
"You can lie out on the bare ground and look like a heap of pebbles. You can lie out on the naked rocks and look like a piece of pudding-stone. You can lie out on a leafy branch and look like sunshine sifting through the leaves; and you can lie right across the centre of a path and look like nothing in particular. Think of that and purr!"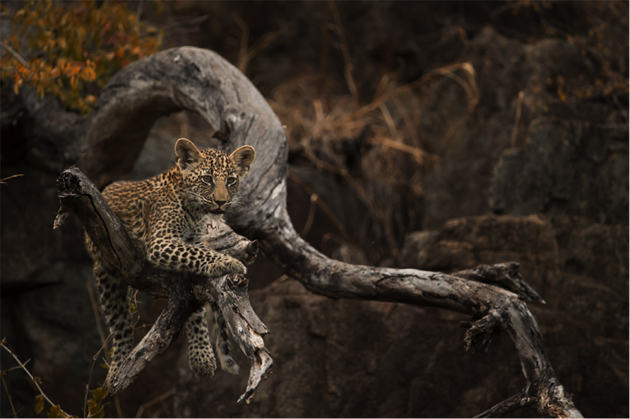 This excerpt from Rudyard Kipling's Just So Stories is a perfect explanation as to why it can be tricky to spot a leopard while in the bush. They are elusive creatures, but the Sabi Sand Reserve, in which Singita has a 45,000-acre concession, is very well known for its leopard activity. These cats form an important part of the diversity in the area, with Singita guides and trackers becoming familiar with various resident leopards that have established territory near the Sand River.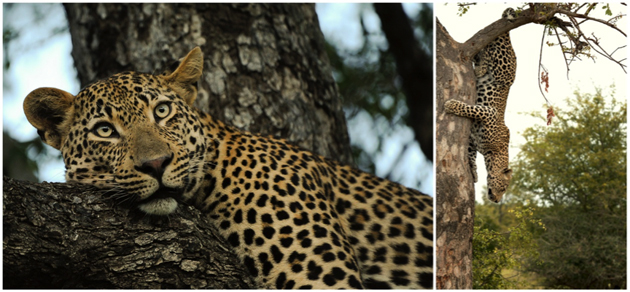 The Ravenscourt male
Females are more common, as adult males venture beyond the local area in order to establish new territories for themselves. There is however one male leopard of some significance, who was orphaned by a "rogue" male two years ago. His mother was the fondly-remembered Ravenscourt female; an incredibly beautiful leopardess who was a familiar sight for visitors to Singita Sabi Sand. Her cub subsequently became independent and moved south, while the "rogue" male has settled in the area and is known as the Nyeleti male leopard; a name that means 'stars' in Shangaan.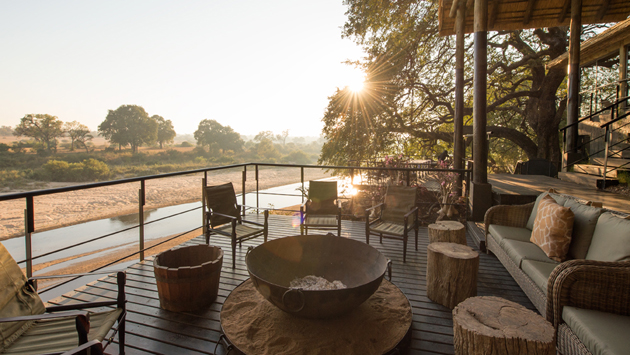 Singita Ebony Lodge
Hlaba'Nkunzi female and her cub
Since losing the Ravenscourt female, Hlaba'Nkunzi, a new female leopard from the western Sabi Sand has taken over her territory and given birth to two litters of cubs. She is an unusually adventurous leopard, and is regularly spotted close to the lodges during the early morning and evening. She even gave birth to her most recent litter under the private pool deck of one of Singita Ebony Lodge's suites.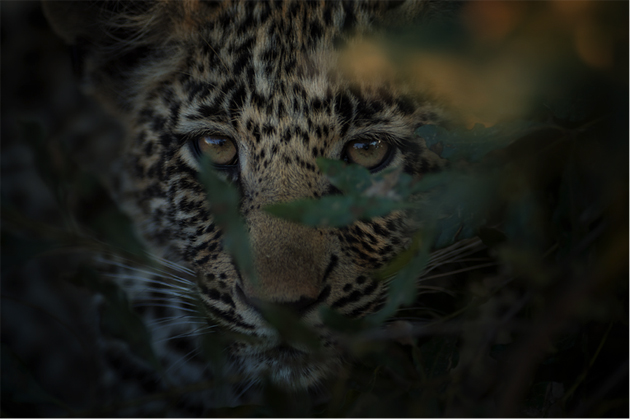 Hlaba'Nkunzi's young male cub
Over the last 10 months, we have been fortunate enough to observe one of these cubs grow up and adopt some of his mother's habits, including a quiet tolerance of the game vehicles and a sense of comfort around the lodges. This young male is always a popular character to spot during a game drive, and reminds both guests and staff alike how fortunate we are to be in such close proximity to these incredible animals.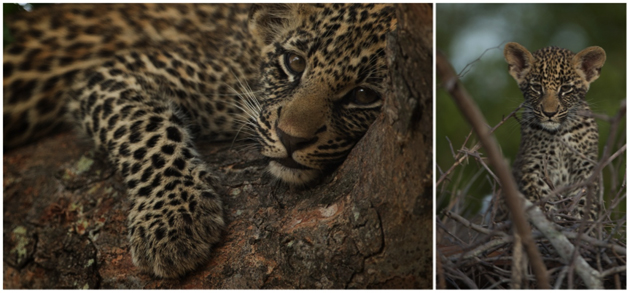 This article is the first in a series of wildlife stories that will showcase the interesting animals found across the five regions in which Singita's lodges and camps are located. Please subscribe to the blog using the form on the right to ensure that you don't miss the next one!
You can read more about the Ravenscourt female in this heart-wrenching tribute written by Head Guide, Mark Broodryk, and also see some gorgeous photographs of the first sighting of the Hlaba'Nkunzi cubs.
Special thanks to Ross Couper for the lovely photographs.