Singita Volcanoes National Park: Inspired by Rwanda's Cultural and Natural Beauty
The design concept for Singita Kwitonda Lodge and Kataza House, which opened at the beginning of this month, takes its cue from Rwanda's rich cultural heritage, as well as the conservation of endangered mountain gorillas. More than a third of the world's remaining mountain gorillas find refuge in Volcanoes National Park, and the lodge's unmatched proximity to the Park, less than ten minutes from its headquarters, makes it the perfect springboard for gorilla trekking.
The creative inspiration provided by these magnificent, courageous creatures – who endured decades of threats and challenges – translates to an authentically African experience that is layered in textures, tones and décor elements that reflect their strength as well as their gentle nature.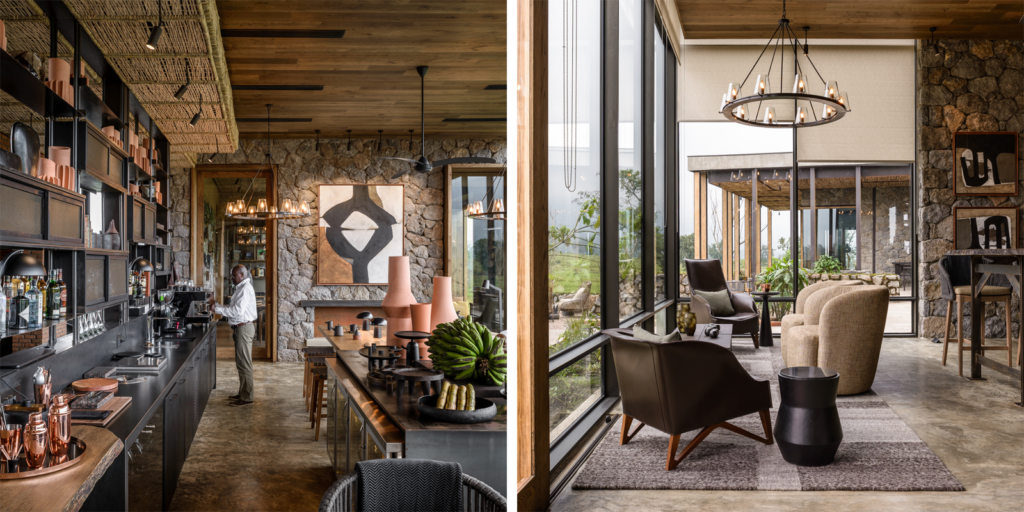 Singita's longtime interior design partners, Cape Town-based Cécile & Boyd, chose to juxtapose the beautifully strong imagery evoked by the 'gentle giants of the forest' with their inherently peaceful spirit. As a result, the décor and design at Singita Volcanoes National Park echoes their emotive plight with ease and simplicity, resulting in interiors that are both bold and embracing. This interplay celebrates pared-back modernity interspersed with splashes of surprise, much like the shy demeanour of the gorillas set against a backdrop of lush, verdant jungle foliage and imposing mountains.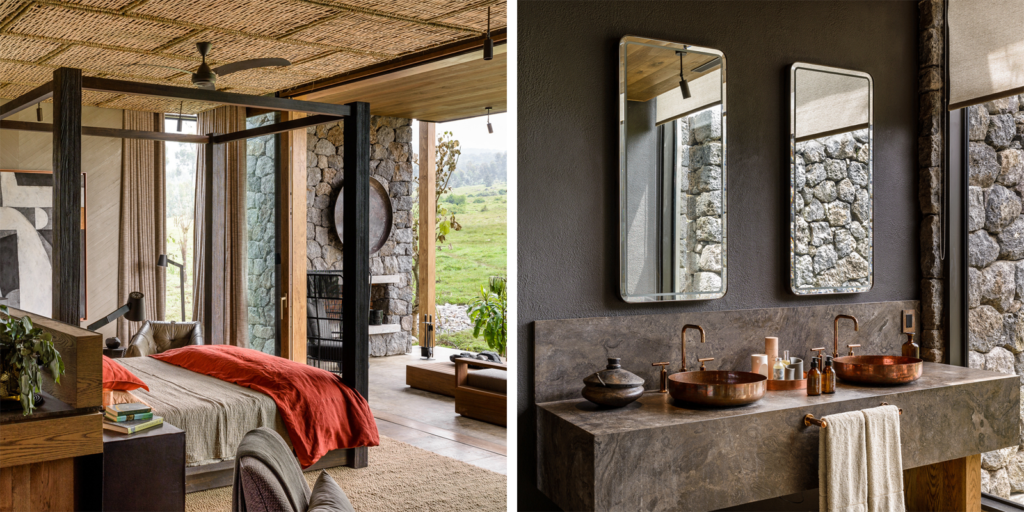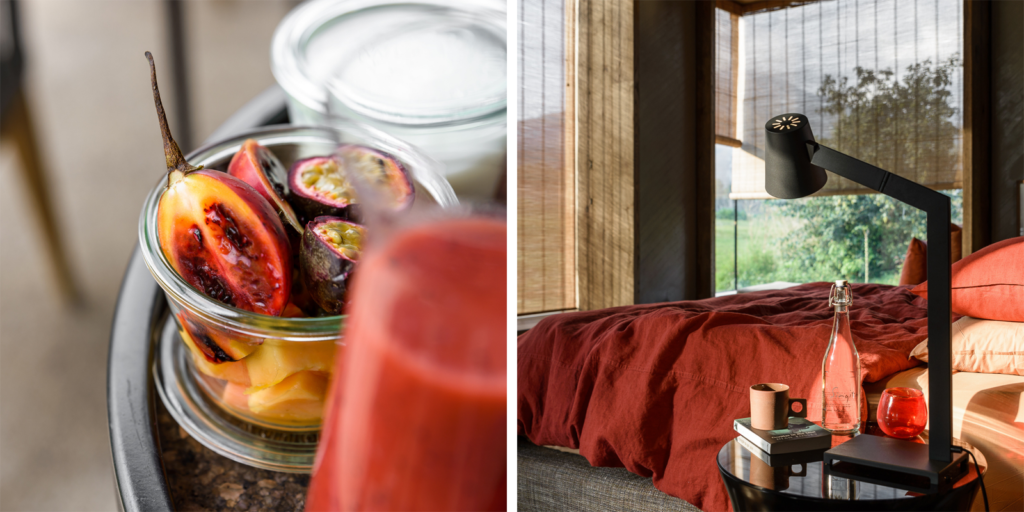 The effect is startling and captivating, but also calming. It ensures that the natural surrounds are integrated into a guest experience punctuated with bold strokes – like bright linen mirroring vibrant volcanic hues, and soothing touches like cosy indoor fireplaces, heated plunge pools and in-room massage beds.
Sturdy, long-lasting furniture pieces anchor each room, providing a deep sense of groundedness. This perfectly ties in with the profound, soul-centering experience of meeting the gorillas up close on treks, creating a sense of place, purpose and perspective.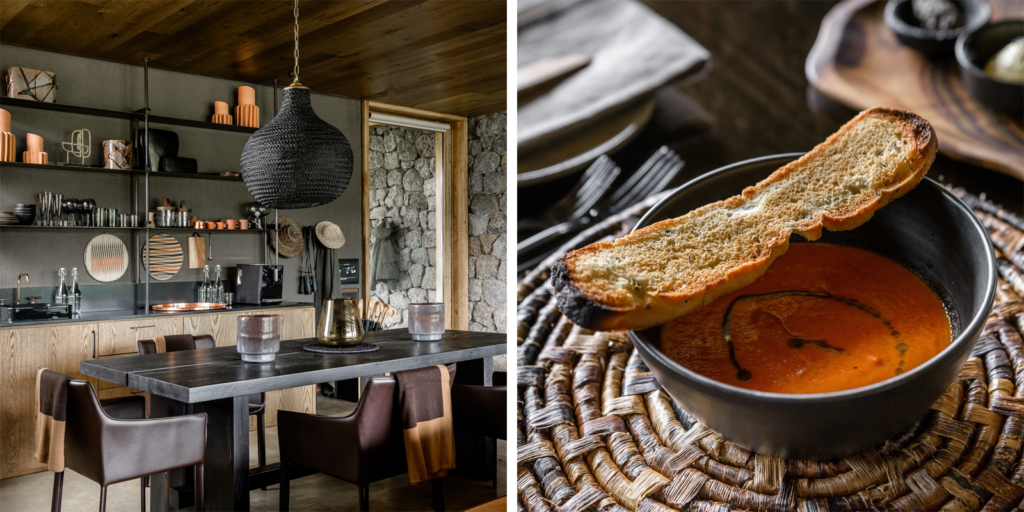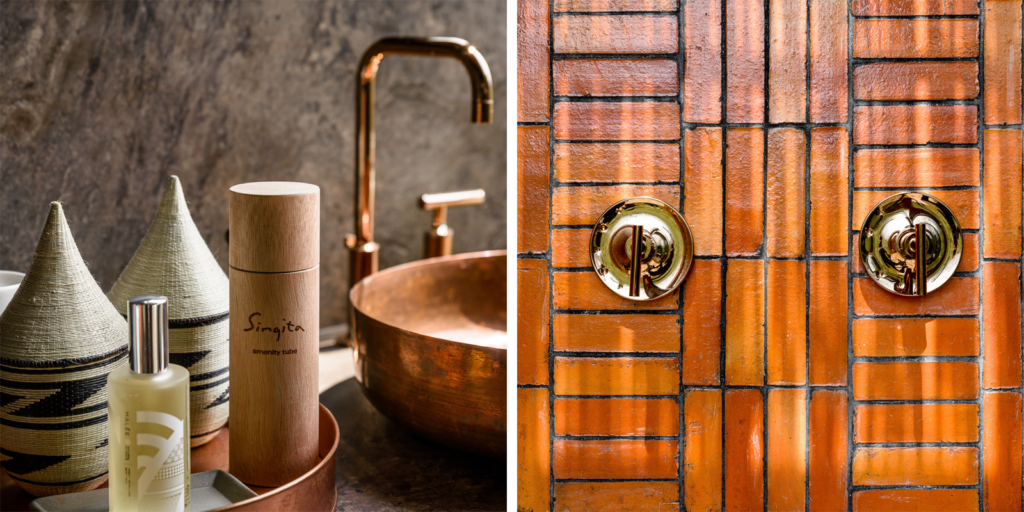 Natural elements such as mud, earth, mist, rain and lava are used harmoniously in bold shapes and furniture, linear art and vivid colours. This organic rawness reflects an inherently African sophistication that's polished, earthy and authentic. Key textural and decorative themes include hand-tooled geometric pieces – from hall tables to consoles and side tables, as well as the Rwandan tradition of _Imigong_o, which entails decorating walls with striking patterns.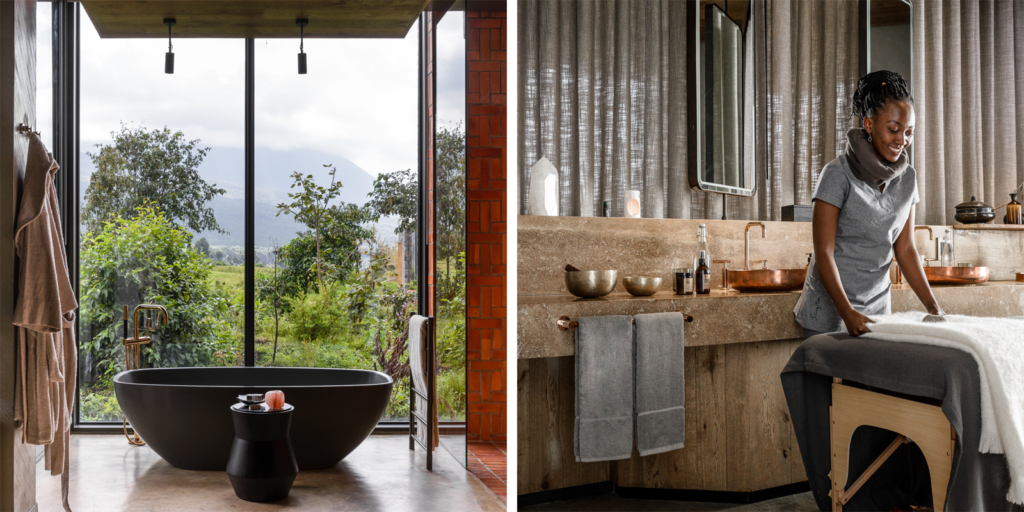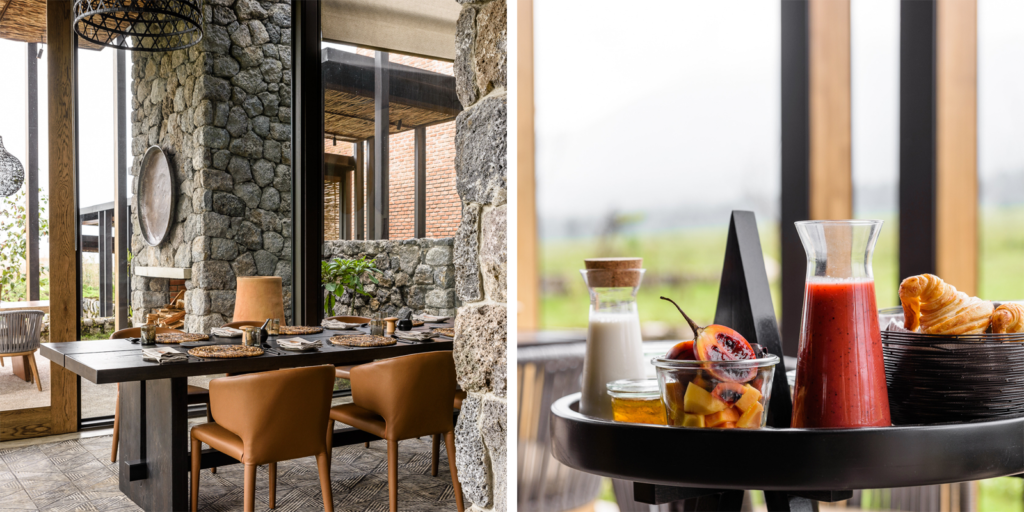 Weaving – a core part of Rwandan culture – is seamlessly integrated into modern finishes such as large basket chairs, feature lights and impressive hand-woven ceilings.
Elemental finishes include raw and burnished timbers, natural pigments on walls and the hand-fired terracotta tiles that are typically seen on Rwandese rooftops throughout the countryside. This is complemented by intense lava blacks, khaki greens, pale beiges and "greiges" which beautifully recreate the earthy coloured landscape beyond the lodge.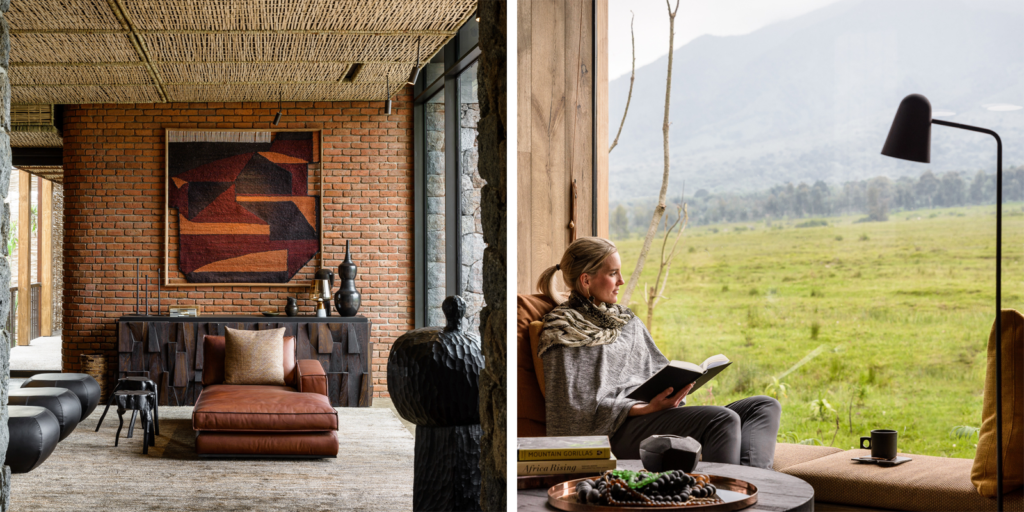 PROMOTION: Singita Serengeti & Singita Volcanoes National Park Combination
Combine three nights at Singita Volcanoes National Park (Singita Kwitonda Lodge or Kataza House) with six nights at any combination of Singita Serengeti lodges and receive one night complimentary at Singita Serengeti and 50% off your last night at Singita Volcanoes National Park.
Valid for travel until 19 December 2019 & 6 January – 14 December 2020