Malilangwe Wildlife Reserve
From the Dam to the Frying Pan
The gentle waves of Lake Malilangwe are home to hippos, crocodiles, terrapins and monitor lizards, as well as a variety of fish and water birds. During the summer months, elephant breeding herds regularly swim at the top end of the lake and guests at Singita Pamushana Lodge enjoy the open water during regular sunset cruises. Another activity that provides hours of entertainment for visitors to this beautiful little corner of Zimbabwe, is a fun afternoon of fishing.

The remote tranquility of the African bush probably isn't the first thing that comes to mind when you think of the perfect fishing spot. Experienced anglers will know, however, that fresh water and peaceful surroundings are all that's required for the ideal fishing conditions, as there's more to fishing than catching fish.

Having said that, the thrill of dropping in a lure and landing a fish cannot be denied and is the goal of any fishing expedition. Luckily, Lake Malilangwe boasts excellent game fishing throughout the year, and guests regularly catch tiger fish, bass, bream (tilapia) and catfish. The Singita field guides and trackers also thoroughly enjoy a day out on the water, and use it as an opportunity to indulge their passion for fishing as well as show you how the locals catch fish, using plants found in the area.
Within a couple of hours, you're bound to have a few fish in the net and what better way to celebrate than enjoying your catch for dinner? The kitchen team at the lodge love to cook with fresh, local ingredients and it doesn't get much better than a gleaming silver fish caught that very day. The next challenge is deciding how to cook it - whole on the braai? Added to a seafood curry? Or expertly filleted, dusted with seasoning and flash-fried in a cast-iron pan for maximum flavour.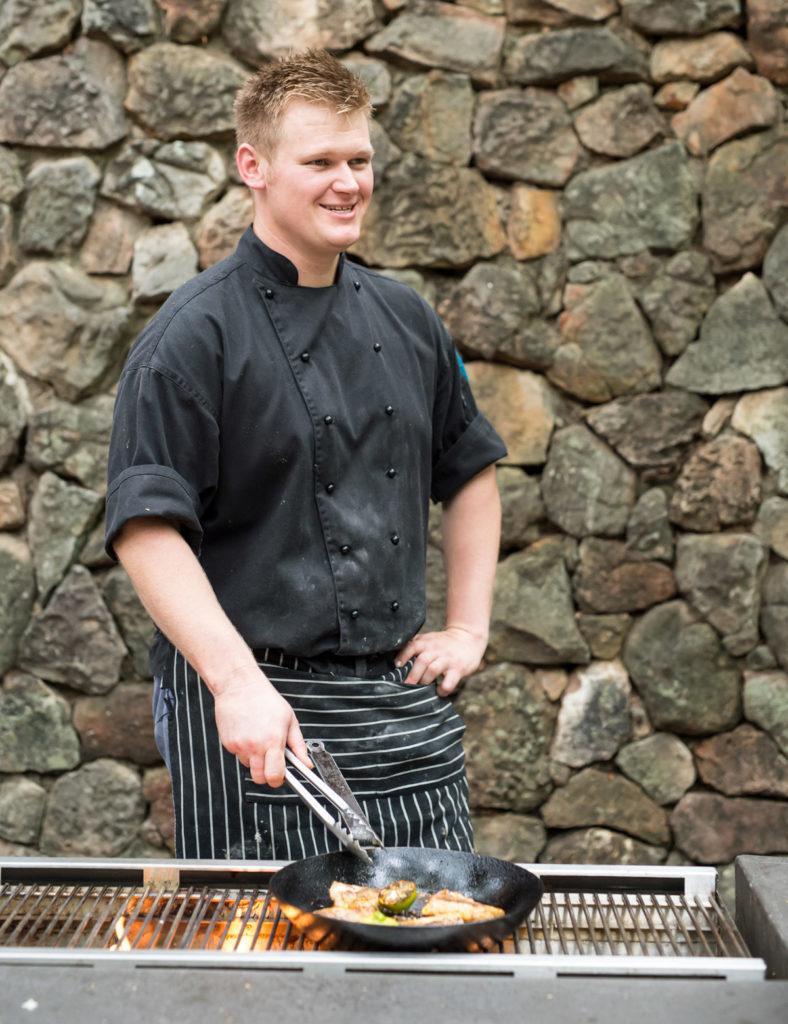 Shane Ellis, head chef at Singita Pamushana Lodge, has a simple but fabulous recipe for fresh fish that is dusted with paprika before being grilled and dressed with a squeeze of lime, a punchy salsa verde and slow-roasted cherry tomatoes. The dish is served on a bed of couscous and roasted vegetables, with a shard of crispy fish skin for added texture. Doesn't it sound delicious!?
Home to one of the highest concentrations of the endangered black rhino as well as fourteen species of eagle, the Malilangwe Wildlife Reserve is known for its magical sandstone outcrops, mopane forests, and majestic baobab trees. Malilangwe is also an area where you will find over 100 rock art sites that date back more than 2000 years. Experience the magic of this pristine piece of Africa by watching this short film about Singita Pamushana Lodge and its surroundings.