Luxury safari in the Serengeti
Singita Mara River Tented Camp
Singita Mara River Tented Camp
Singita Sabora Tented Camp
Singita Sabora Tented Camp
Your Singita Serengeti Wildlife Checklist
Spanning nearly 450,000 acres of endless savannah in Tanzania, Singita Serengeti offers visitors a front seat to the Great Migration as well as countless other wildlife experiences all year around. With a landscape that combines grassy plains with riverine forests and thorny scrubland, the area is home to a huge variety and number of big game and other iconic African animals.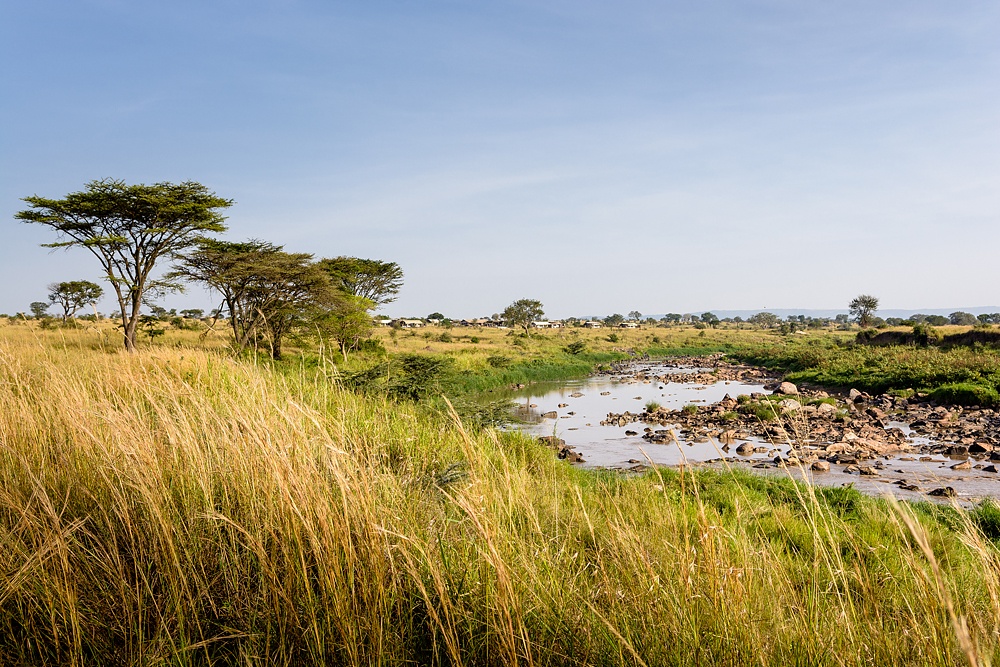 Singita Mara River Tented Camp
The Green Season, which runs from November to March, is particularly lush in this part of the world, and the plains are filled with adorable fawns, foals, calves and cubs, huge grazing herds enjoy the fresh grass and migrant birds arrive in their thousands. With so much wildlife action, game drives are packed with incredible sightings and amazing photo opportunities, and while the game viewing is excellent at any time of year, the verdant backdrop makes for an extra special experience. Here are just a few of the key species you're likely to spot:
Lion
The Serengeti is believed to home to the largest population of lions in the world (more than 3,000 animals) due in part to the abundance of prey. In the Singita Grumeti concession, there are a number of healthy prides, all of which currently have cubs; in fact, our field guides recorded 135 different sightings in the October Wildlife Report!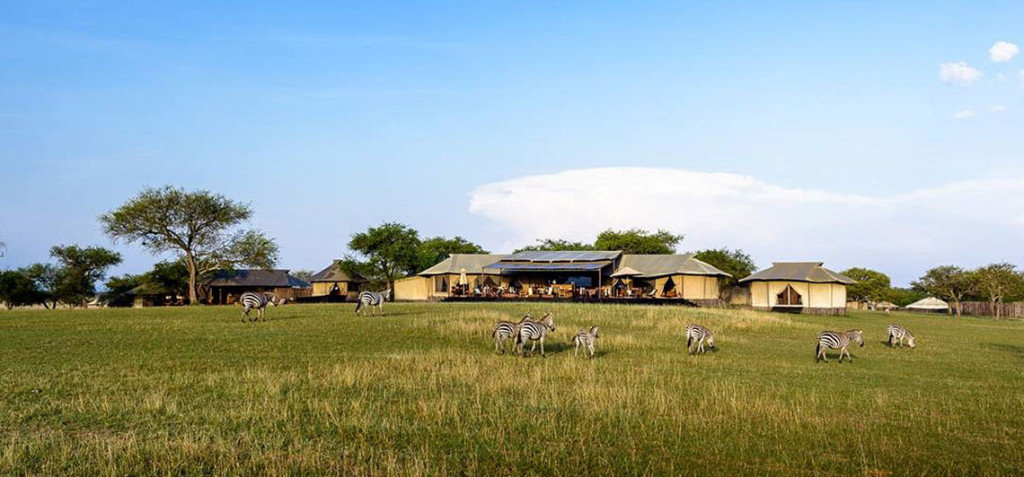 Wildebeest, Buffalo & Zebra
The ubiquitous herds that have come to symbolize the Great Migration are found in huge numbers across the Serengeti. Zebras in particular are a permanent fixture in and around Singita Sabora Tented Camp, where they all but ignore the presence of staff and guests as they graze peacefully between the tents and doze on the tennis court.
Giraffe
You probably know that a group of giraffes galloping elegantly across the plains is known as a "journey", but did you know that when they are standing still, the collective noun is "a tower of giraffes"? These gentle giants, a favourite of many safari lovers, can be found all over the Serengeti, enjoying the juicy new leaves at the top of mimosa and acacia trees.
Leopard
With their well-camouflaged colouring and elusive nature, leopards can be tricky to spot, especially in the abundant undergrowth of the green season. Luckily, they spend a lot of their time in trees where it is easier to see them, as they take a nap in the shade or guard a recent kill that has been hoisted into the branches. There are currently three known females at Singita Grumeti with cubs, all of whom have given guests extremely special and memorable sightings.
Elephant
Often found in large numbers at rivers and waterholes due to their dependence on water (they need to drink at least twice a day), elephants are particularly plentiful in Singita Lamai, where they are most often found along the Mara River. A sighting that includes a few calves is always a highlight, as their hilarious bumbling and curious natures provide hours of entertainment.
Cheetah
The plains of the Serengeti are an obvious choice for the world's fastest land mammal, with an abundance of wide open spaces in which to hunt. Listed as a vulnerable species by the IUCN, the cheetah population is threatened by issues such as poaching and habitat loss, so it is very special to see them in their natural environment.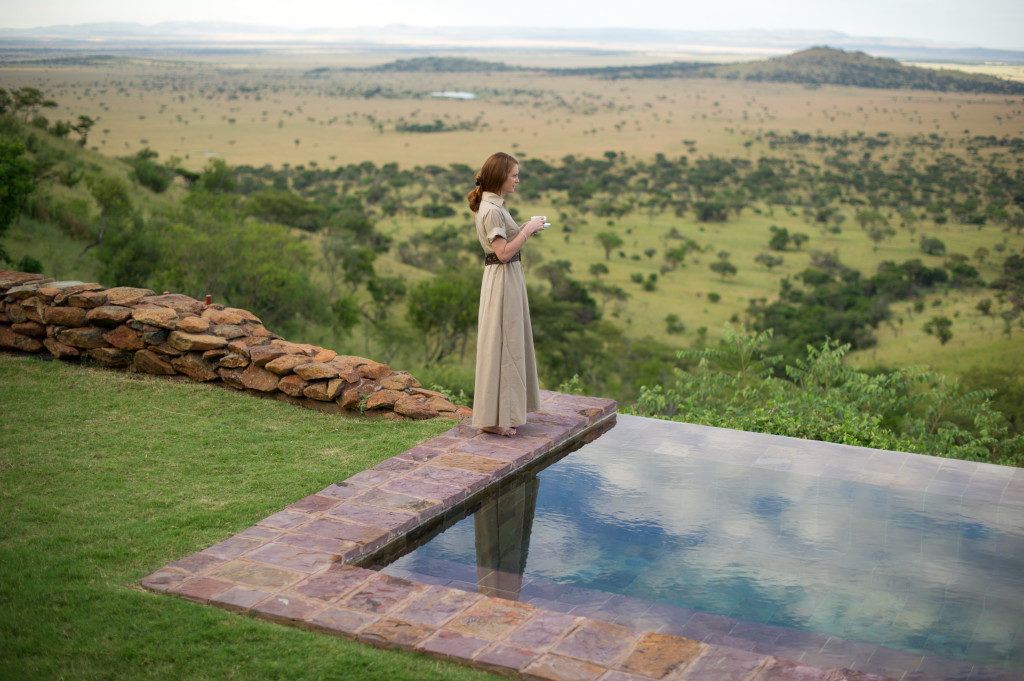 Singita Sasakwa Lodge
Make the most of your visit to Singita Serengeti with this 3-for-2 offer, which allows guests who spend three nights at any Singita Serengeti property to only pay for two. In addition, guests can book a private vehicle at less 50%. Visit our site now to take advantage of this brilliant promotion and see the others available across our 12 lodges and camps.
By visiting Singita Serengeti's lodges and camps, guests contribute to the sustainability of this fragile eco-system; a part of the Serengeti that until thirteen years ago was near-barren, as uncontrolled hunting and rampant poaching had decimated local wildlife populations. Read this recent blog post to learn more about the establishment of the Grumeti Fund and how it turned the area into the ultimate conservation success story and the location of the best game viewing on earth.