Meet the New Mountain Pride Lion Cubs
We hope you enjoyed the series of short video clips we posted earlier this week, of big cat cubs out and about on Singita's concessions. Today we have even more for you, in the form of this fabulous series of photos taken by Barry Peiser, Field Guide at Singita Kruger National Park. Here's Barry with the full story: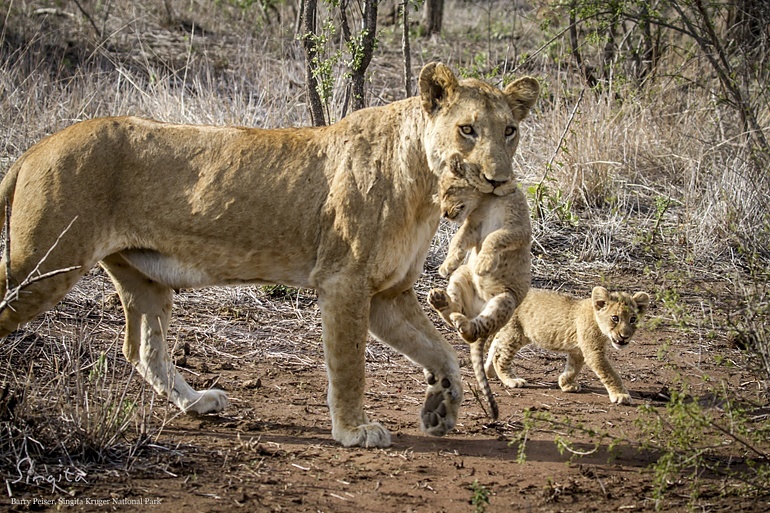 Three of the Mountain Pride females remained after the Shish males moved north and forced the Mountain Pride males out of their territory. The Shish pride certainly took centre stage with their magnificent white male, establishing their dominance and mating with the lionesses. The lionesses have recently been seen near Gudzane, where we managed to catch a glimpse of their new cubs. In the last two weeks, we have finally been able to get a stable sighting of the seven new members of the Mountain Pride. Two females are with young and the third now appears to be involved with a male.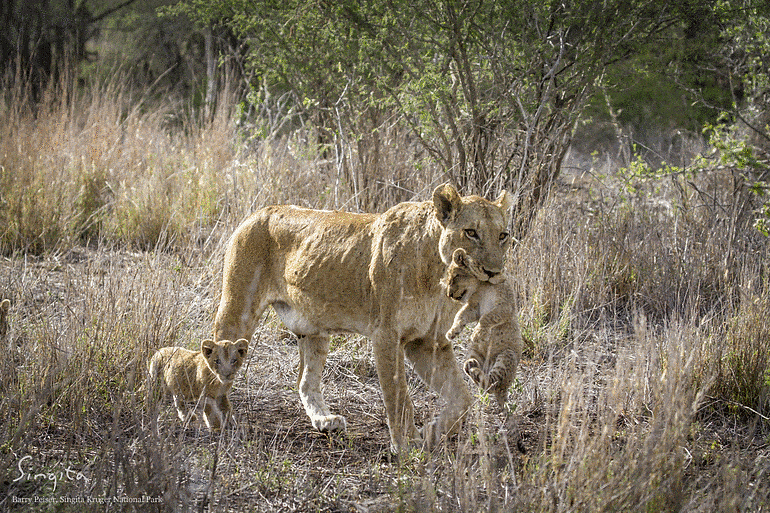 We set out early in the morning to Jackal Berry crossing, en route to Mhlangulene, where we suspected that the cubs may be hidden on the rocky ridge. Just as we crossed the drainage, a female appeared and following her were the seven adorable cubs, which had been left in her care. The Mountain Pride female moved toward us and the little bodies fumbling around her paws, were running to keep up. One of the small cubs crying at the back, grabbed her attention. She turned to lift it, her powerful jaws gently carrying the fluffy face in her mouth, as she proceeded west with the boisterous entourage following close behind.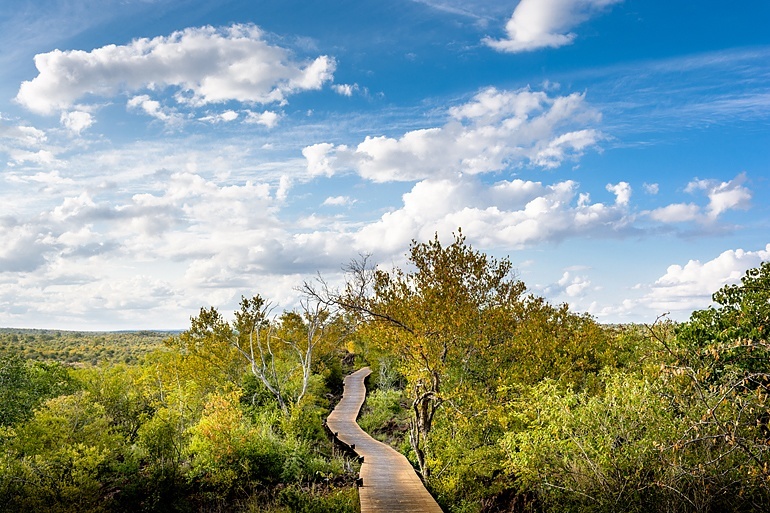 They returned to the drainage line and rested beneath a fallen tree, to escape the warmth of the morning sun. The rest of the pride were relaxing under the shade of some nearby trees. What made it truly special was how calm they seemed in front of the Land Rover, as this afforded my guests and me some great photo opportunities in the early morning light.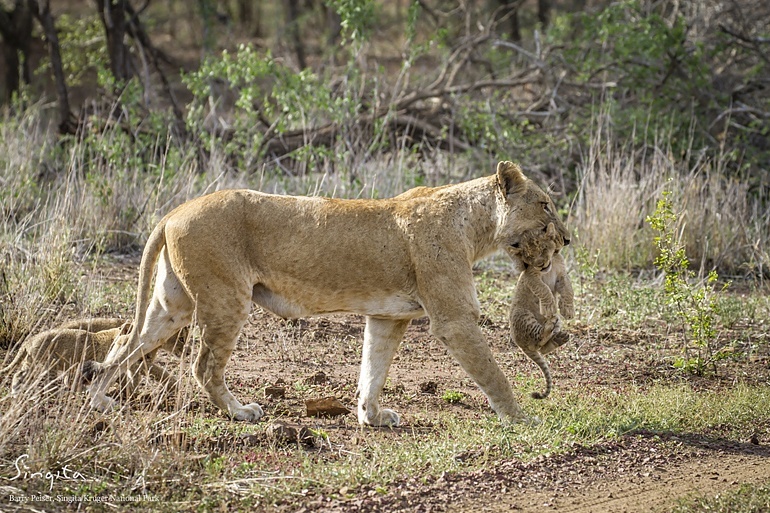 Our Facebook page is a great place to catch up on the latest news from our lodges and camps, and frequently includes cute and amusing snapshots from the bush. Follow us there for more!