Highlights from our Wildlife Reports
Highlights from our Wildlife Reports
With more than half a million acres of epic wilderness spread across three countries in Africa, Singita is home to a diverse number of flora and fauna. Our Wildlife Reports are a monthly chronicle of the goings on in the bush, from notable game sightings and animal activity to interesting anecdotes and weather patterns. Here on the blog, we regularly round up the most recent reports and give you a snapshot of life in each of our five concessions: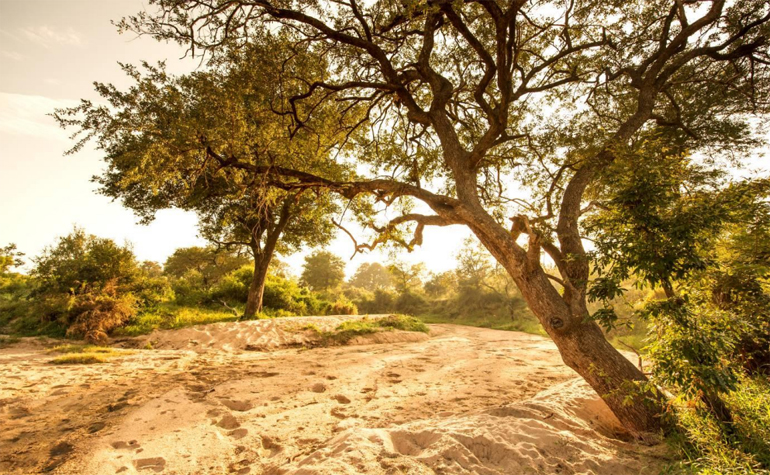 The temperatures had been scorching on a few days, but with the early game drive times and the later afternoon departures this has not had any adverse affect on game viewing. It has actually improved, with a large number of elephants gathering along the Sand River. We've recorded 229 species of birds this month many are visitors here to enjoy our summer and all it offers.
Report by Ross Couper. Download the full wildlife report here: Singita Sabi Sand Wildlife Report November 2015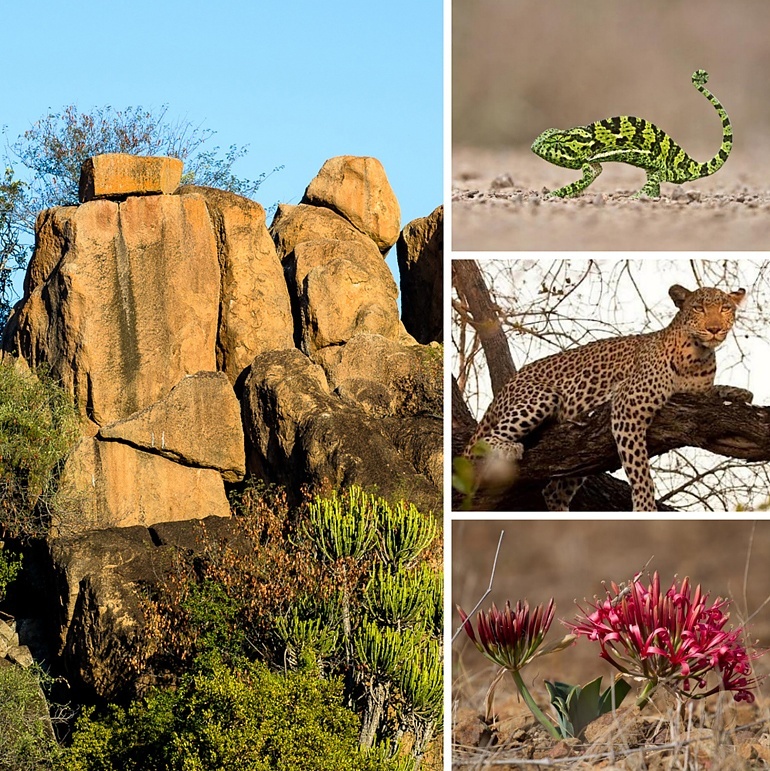 The flap-necked chameleon is found throughout southern Africa and is one of the most widely distributed chameleon species occurring in coastal forest, bushveld and grassland savannah. They can be found in amongst branches of trees and shrubs as well as on the ground when they look for a mate or new feeding grounds. Female flap-necked chameleons are generally larger than the males and therefore out-compete them for favourable hunting grounds. The females usually act aggressively towards the males, but will allow them to approach during a short mating season.
Report by Barry Peiser, Deirdre Opie, Brian Rode & Chantelle Venter. Download the full wildlife report here: Singita Kruger National Park Wildlife Report November 2015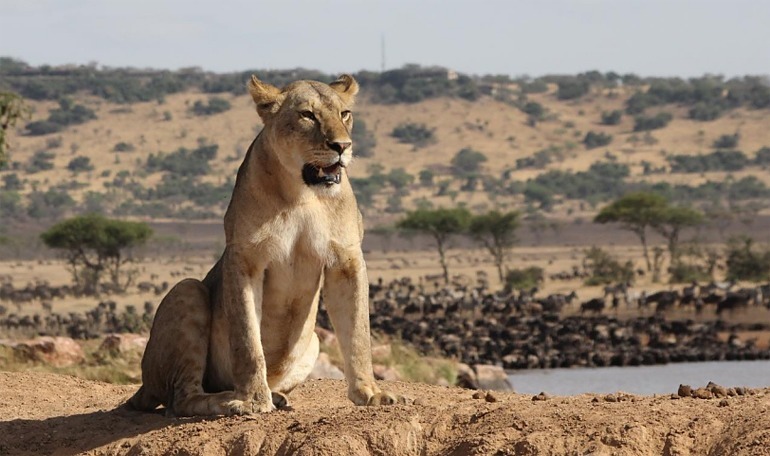 The concentration of animals around the dam made for some exciting, albeit sad, game viewing. The area became a location of contradiction: one of the few places that provided life-giving water yet an increased risk of death. The Butamtam pride waited on the banks for animals to come drink, leaving chaos in its wake. The zebras and wildebeests had to drink out of the dam or risk dying of thirst. The lions had to do little more than sit and wait, and the rest was easy. Guide Braya witnessed the pride make six kills before 10am one morning!
Report by Elizabeth Hamrick. Download the full wildlife report here: Singita Grumeti Wildlife Report October 2015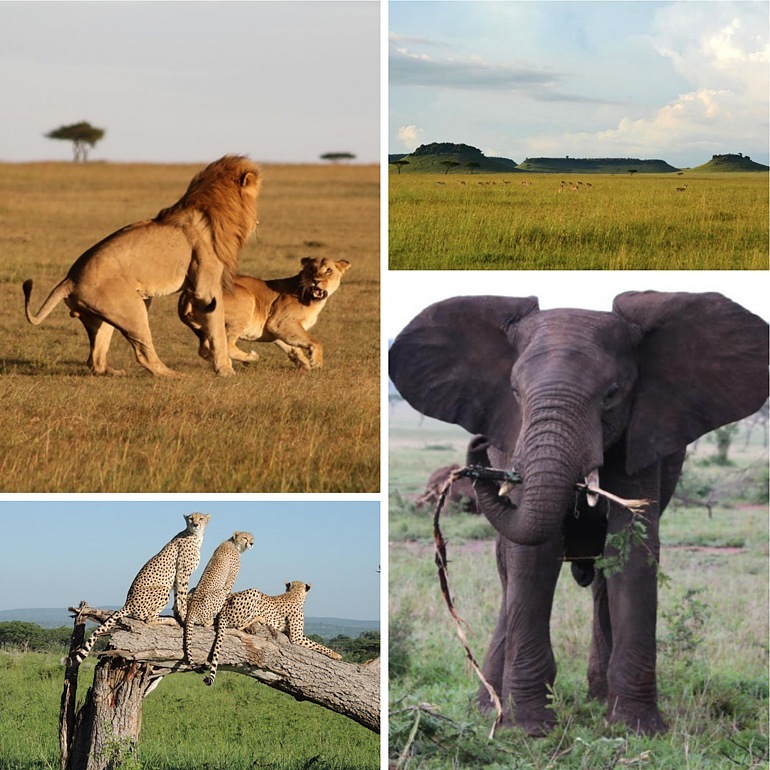 Despite some wet conditions this month, wildlife sightings were incredibly productive. All of our guests witnessed some extraordinary sights and returned each day in very high spirits, elated with what they had witnessed out there on the vast open landscape. What many guests commented on and loved was that it felt like theirs was the only vehicle on the entire concession, and they had the whole park seemingly to themselves whilst watching wildlife uninterrupted.
Report by Rich Vaughan. Download the full wildlife report here: Singita Lamai Wildlife Report December 2015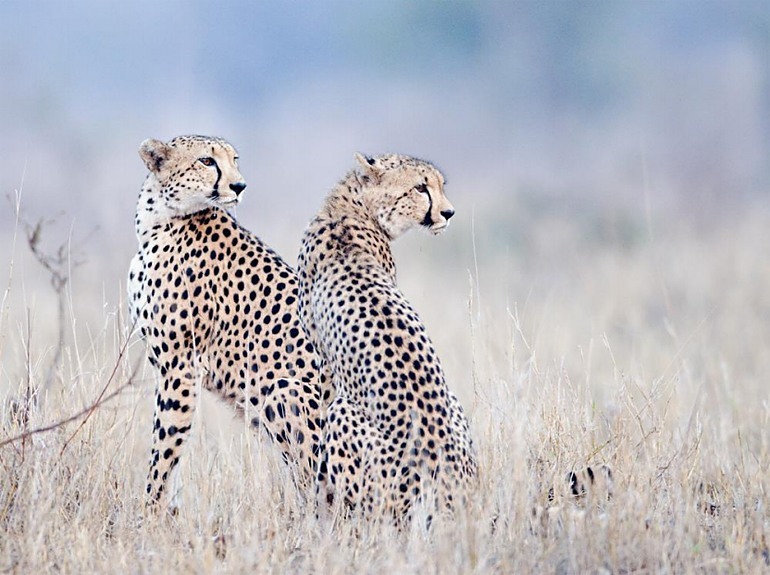 Thank goodness for air-conditioners! October has been boiling hot, and while our guests relax in their cool villas, swim in their private pools and enjoy spa treatments, the animals try to do the same. Well, in the shade of a tree, the waterholes and the mud wallows... Once the heat has simmered down slightly, there's a concentration of activity, and both man and beast congregate at the plains and pans which results in excellent game viewing.
Report by Jenny Hishin. Download the full wildlife report here: Singita Pamushana Wildlife Report October 2015
The Wildlife Reports are published once a month but you can get more regular updates from Singita's 12 lodges and camps by following us on social media. Our Facebook, [Twitter](https://twitter.com/Singita), Instagram and Vimeo accounts are filled with photos and stories from our guests and staff._