Highlights from our Wildlife Reports
Highlights from our Wildlife Reports
If your morning routine doesn't involve a sunrise game drive and a steaming cup of coffee overlooking the waterhole, then a close substitute would be catching up on our latest Wildlife Reports; first-hand field guide reports straight from the wilderness. These bush journals chronicle the evolving landscape throughout the year as well as noteworthy wildlife sightings and game statistics. Some of the most recent reports include some stunning sunsets, a pair of cheetah on a kill, an amorous leopard and a rare pack of endangered wild dogs in the Serengeti:
SINGITA SABI SAND, SOUTH AFRICA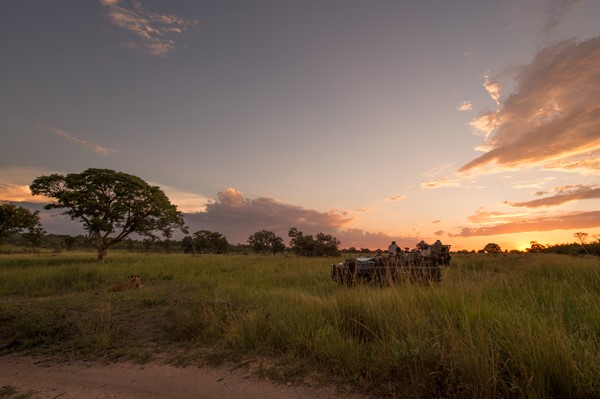 We are fortunate in Africa to be blessed with some beautiful skies, whether it be the rosy dawns, the unpolluted blues of autumn days, or the sparkling splendour of our starry night skies. Most famous of all, however, are our sunsets, and after more than five and a half decades on this continent, I still appreciate each and every sunset that I am fortunate enough to see. There's something about sunsets that inspire you to take time to think back on the day's events, and just to marvel at the majesty of it all.
Report by Leon van Wyk, Coleman Mnisi, Nic Moxham and Ross Couper. Download the full wildlife report here: Singita Sabi Sand Wildlife Report April 2015
SINGITA LAMAI, TANZANIA
The month of June in the Lamai was unusually wet with the first half of the month yielding rainstorms of colossal proportions. The rain patterns of the Serengeti have been rather mercurial this year, seeing the second quarter producing more storm clouds which inevitably dictate the ebb and flow of the Mara River and, so too, the movement of the wildlife. On some mornings the level of the river rose over 60cm in a matter of hours.
Report by Paul Nell with photos by Stuart Levine, Adas Anthony and Ryan Schmitt. Download the full wildlife report here: Singita Lamai Wildlife Report June 2015
SINGITA PAMUSHANA, ZIMBABWE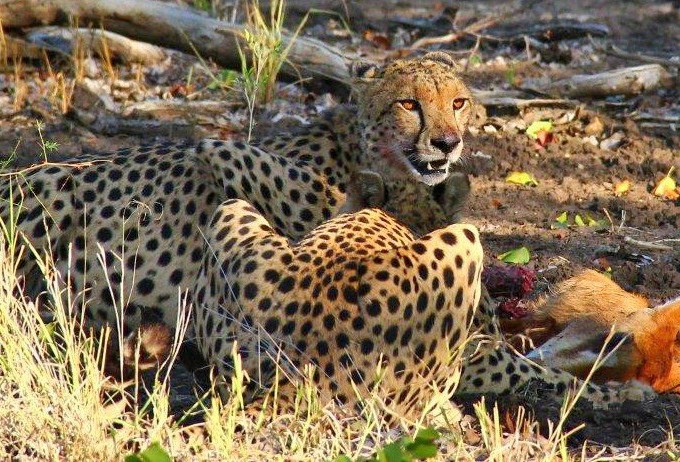 Imagine the thrill of coming across two male cheetah on a kill. It's such a privilege to see, especially as they have disappeared from an estimated 76% of their historic range in Africa. Their population has declined by at least 30% over the past 18 years, and is primarily due to habitat loss and fragmentation, as well as killing and capture of cheetahs for trade and to prevent livestock loss.
Report by Jenny Hishin with photos by Mark Saunders and Simon Capon. Download the full wildlife report here: Singita Pamushana Wildlife Report April 2015
SINGITA KRUGER NATIONAL PARK, SOUTH AFRICA
The Xhikelengane female, who is truly regarded as the grandmother of the leopards at Singita Kruger National Park, and definitely a favourite among the guides, has been doing her best to get the attention of the males in her region... Over the past few weeks we have noticed her moving further and further north out of her usual territory, and scent marking like her life depended on it! This behaviour is to attract potential suitors in her direction. Finally, after weeks of advertising, an unknown large male found her and we were lucky enough to see them mating twice over the course of four days. This intense and usually very secretive affair is one of the ultimate sightings on safari.
Report by Nick du Plessis, Barry Peiser and Deirdre Opie. Download the full wildlife report here: Singita Kruger National Park Wildlife Report April 2015
SINGITA GRUMETI, TANZANIA
The call came in on the radio around 8:30am. Guide Ray Wankyo reported that he had spotted a pack of 13 wild dogs south of the Singita Grumeti boundary with the Serengeti National Park. Words cannot explain the excitement that proceeded after hearing that call. The entire guiding team piled into game viewers to go and witness this incredible sighting. In the 13 years since Singita Grumeti's inception, wild dogs have only been seen on one other occasion on the concession, and that was back in 2007.
Report by Lizzie Hamrick with photos by Ryan Schmitt, Brad Murray. Download the full wildlife report here: Singita Grumeti Wildlife Report April 2015
You can subscribe to our blog via RSS or [email](http://feedburner.google.com/fb/a/mailverify?uri=feedburner/Singita&loc=enUS) to stay up to date with our Wildlife Reports and plenty of other goings on at our 12 lodges and camps in South Africa, Zimbabwe and Tanzania._