Q&A with Ross Couper, Singita's Resident Wildlife Photographer
Singita Field Guide, Ross Couper, is one of the most well-known and -respected wildlife photographers in Africa. He is the man behind the lens of many of the images that you see on this blog and his stunning black-and-white prints adorn the walls of our head office in Cape Town. Ross' lifelong passion for the bush is evident in his talent for capturing its landscapes and wildlife, and in his enthusiasm for sharing the wonders of this continent with Singita's guests. We caught up with him between game drives to find out more about his love of Africa and the career he has crafted to celebrate it: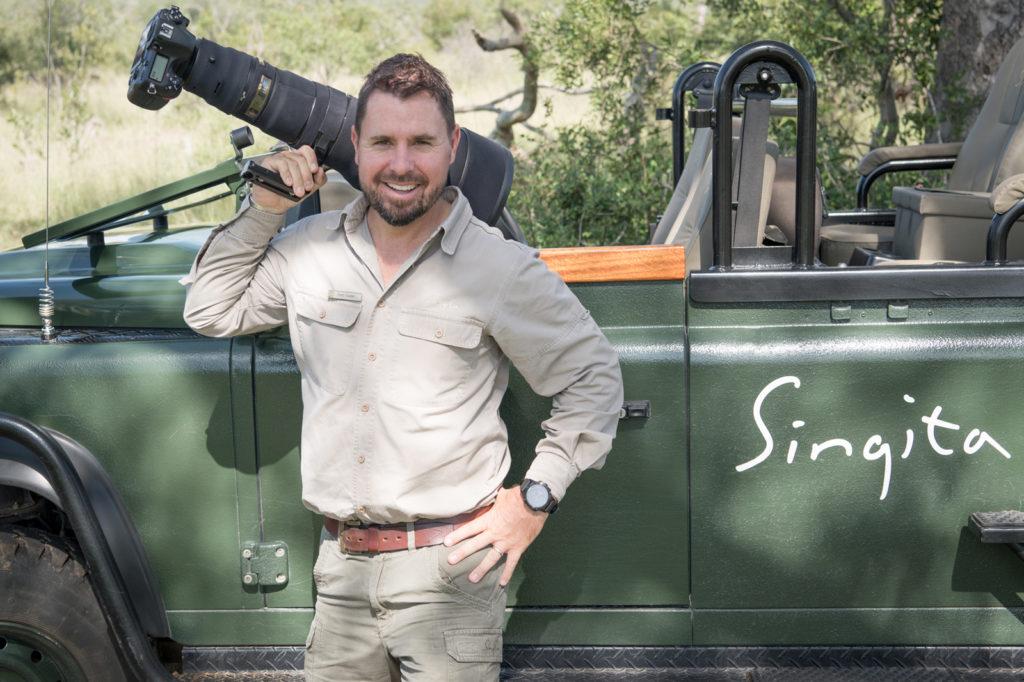 How did you become a Field Guide? After graduating from high school, I took the first opportunity to get into the wild areas of Africa. I enrolled in a Field Guide training academy and my first job was guiding in a national park in South Africa, where I spent the first five years of my guiding career, starting out at student level and later moving into a guiding position.
What sparked your passion for the bush? My father was a warden in a national park in Zimbabwe and I naturally I followed in his footsteps, as I shared the same love of being in the African bush. My childhood memories were of the wide open spaces that the bush offered - I can still recall that my first three years of schooling were done by listening to the radio.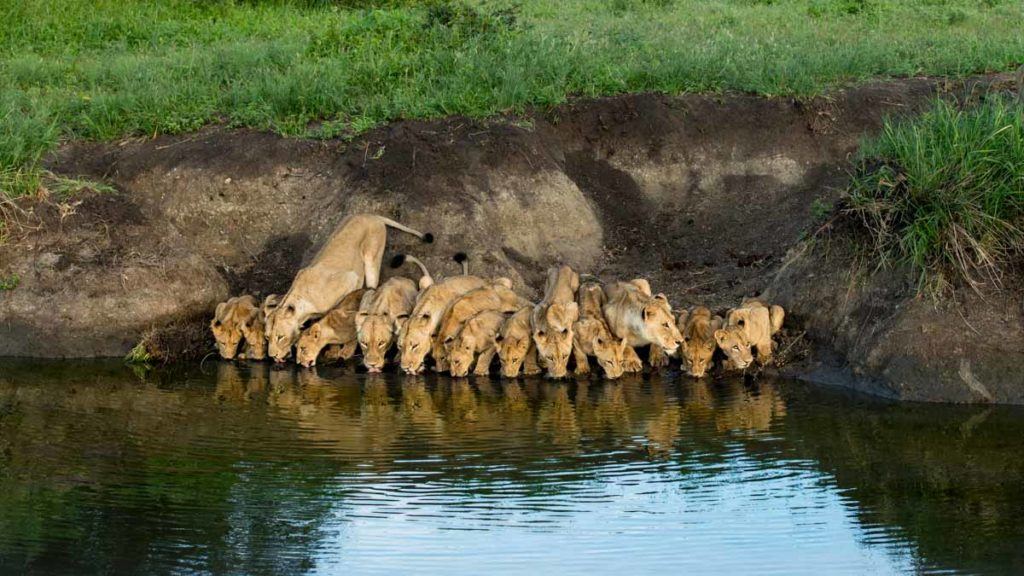 How did you get started in wildlife photography? As I have a strong background in artistic wildlife sketching and oil painting, I was paying for my tuition by selling my art, but I was becoming frustrated with the slow pace of it. The surprise Christmas gift of a camera was the catalyst for shifting to photography - I am extremely fortunate to have both my passions encompassed as a career.
Have you had any formal training? I am a self-taught photographer with a lot of YouTube tutorials in my browser's history! I rely on my artistic background to guide the composition of my imagery and my understanding of animal behaviour to help predict their next move. I have learned and been inspired by other photographers too.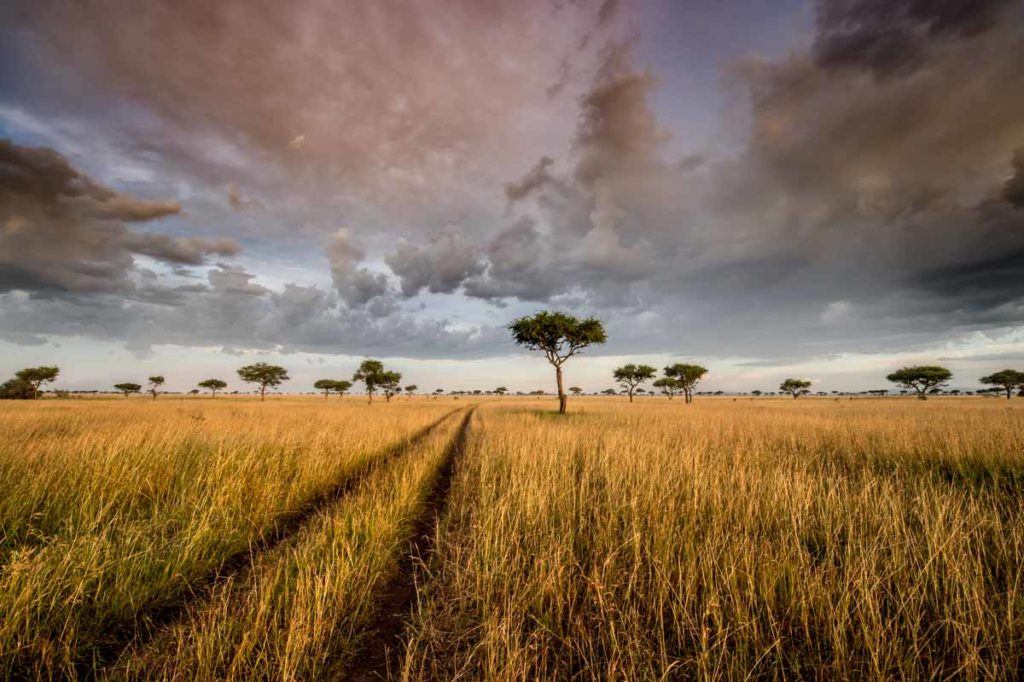 What has been one of your most memorable sightings? Having the opportunity to guide at Singita Sabi Sand [known for its high concentration of habituated leopards], I once had the privilege of watching a female leopard move her cub to a new den site. This involved her carrying the cub in her mouth while walking past my game vehicle - needless to say, I felt incredibly humbled being part of something that is rarely witnessed in the wild.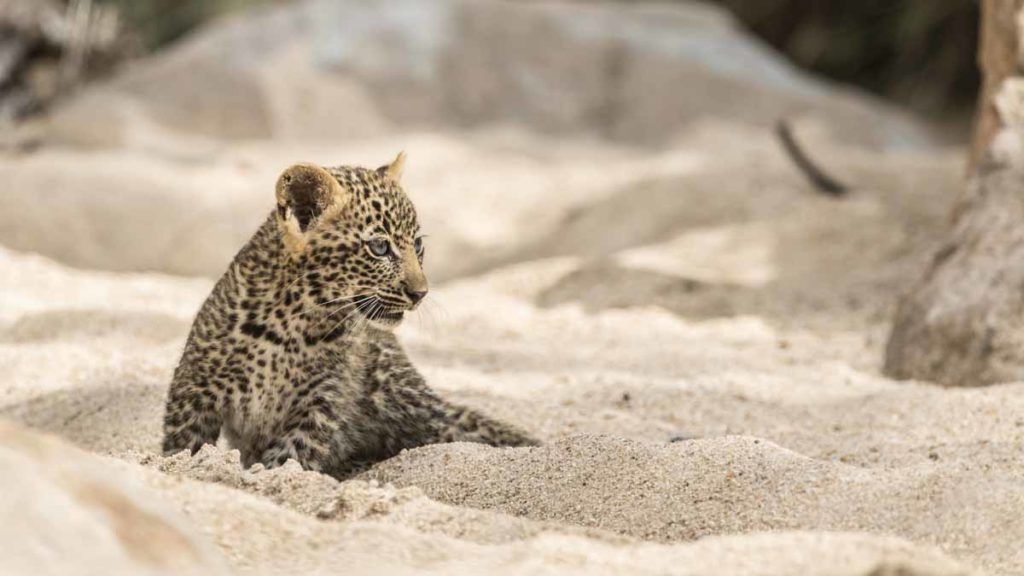 I also witnessed two kudu bulls that had entangled their horns in an effort to overpower one another. After being informed of the sighting, I went to the area to find the kudu bulls still intertwined. I found them in the shallow river where fatigue was clearly taking its toll. I thought that the one kudu bull was attempting to drown the other to get the upper hand, however they moved onto the sand bed where they stood, apparently quite dazed and confused. In the morning, I returned to find the kudus still in the same area and still with their horns locked. As the animals were unable to feed, you could see weakness and fatigue setting in and their pushing and pulling only made the lock tighter. At the end of day three, a clan of hyena had discovered this ordeal and had started eating one of the kudu's back legs. I drove back to the site again the following day, hoping that the remaining kudu might have escaped from the hyenas but as I turned around the corner, it was clear that the hyenas were now eating the second antelope. The entire incident took place over five days and it was very emotional to watch and photograph.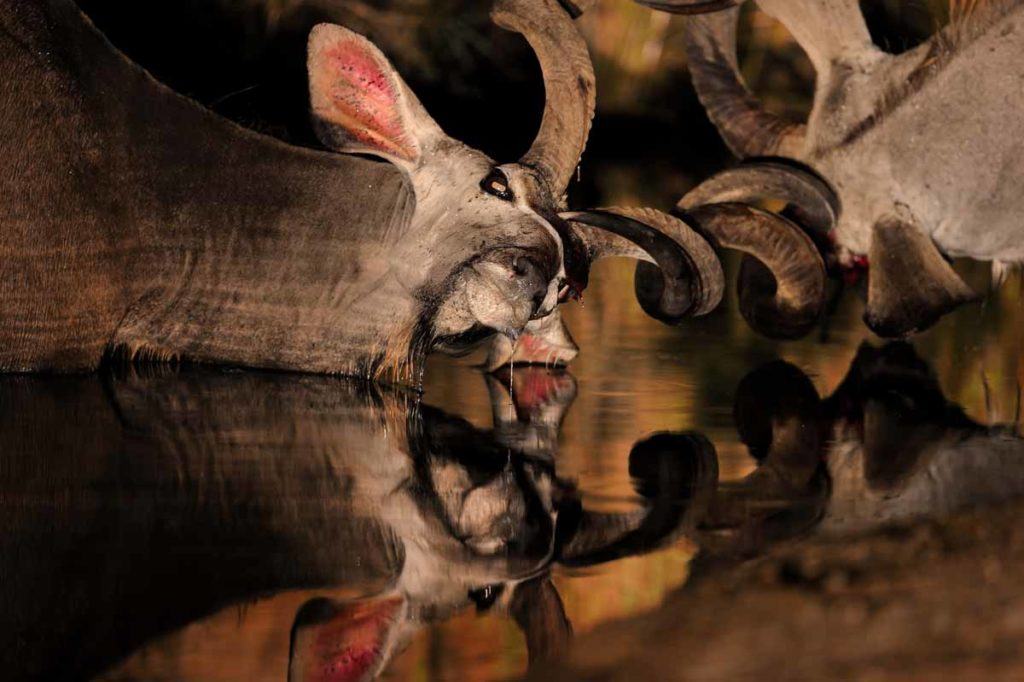 Ross is based in Singita Sabi Sand, a concession within the larger Sabi Sand Wildtuin in South Africa and home to one of the world's best-protected leopard populations. While they are not yet technically endangered, there are likely fewer than 5,000 leopards remaining in South Africa and if their numbers continue to decline, it is only a matter of time before they face the threat of extinction. Singita works with Panthera, an organisation devoted exclusively to the conservation of the world's 40 wild cat species and their ecosystems, to get a better understanding of leopard behaviour; research that allows conservation companies like ours to employ the best strategies for ensuring the long-term survival of the species. Find out more here »