Honouring the Women of Singita
At Singita, there's a heartfelt warmth that emanates from within, inspiring softness and subtlety; strength and leadership. It sets the tone for the nurturing, intuitive service that we're known for, a passion to empower communities, and a level of commitment that's grounded in care.
Weaving a golden thread throughout our company, the women of Singita embody all of our values. Their inherent wisdom and generosity of spirit shape our vision, drive our efforts to make a difference and consistently contribute to our successes.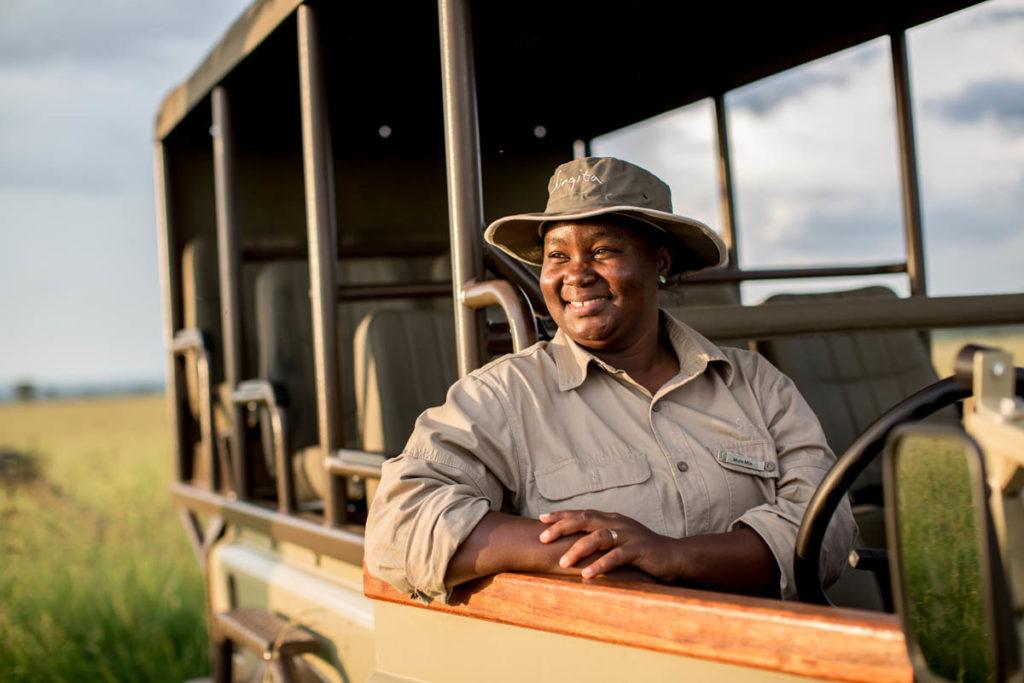 Mishi Mtili - Field Guide at Singita Grumeti
In celebration of Women's Month in South Africa, as well as Women's Day today, we pay tribute to the lasting impression they leave on every guest they meet. From world-class chefs to lodge managers, anti-poaching heroes, Field Guides and sommeliers – they share their spirit of positivity in everything that they do.
This year, two of our female Field Guides received top honours for their work, and their extraordinary accomplishments in a traditionally male-dominated arena confirms the power of their perseverance and passion.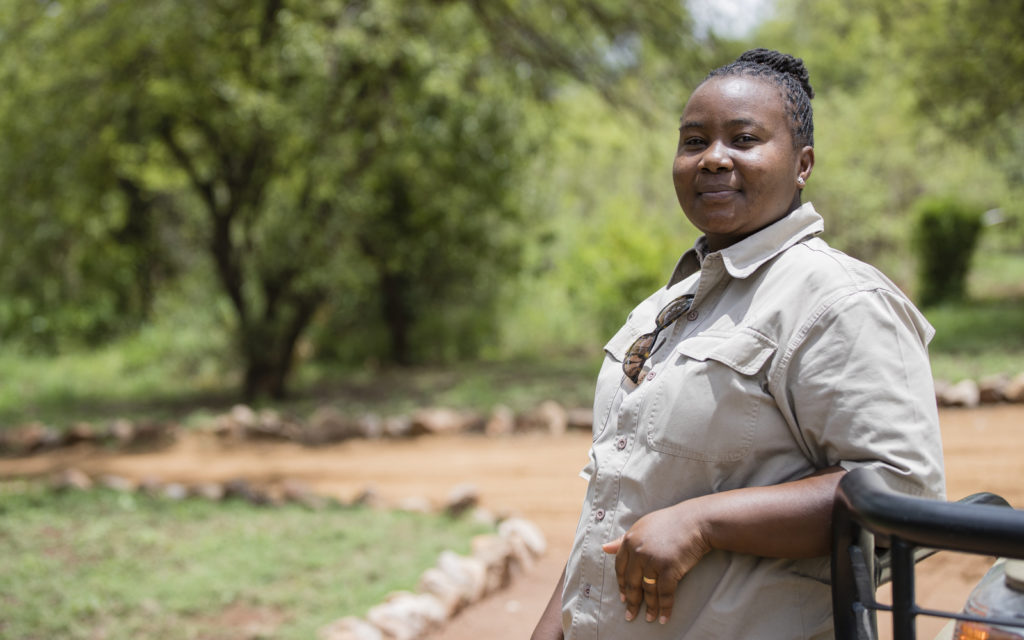 Meet MISHI DANSTAN MTILI: Singita Grumeti, Tanzania Best Female Safari Guide in Tanzania Tour Guides Awards 2019
Mishi has hosted some of the world's most famous actors and celebrities, but her feet are firmly on the ground. And true to Singita's values – Mishi's humility shines through in her dedicated focus to the task at hand: to provide guests with unforgettable experiences in nature, introduce them to the wonders of the wilderness and highlight the value of conservation.
Her own journey to the Serengeti's wonders started right there – as the daughter of a warden in Serengeti National Park – and a combination of serendipity, determination and a deep-seated love for nature ensured her return to fulfil her life's calling.
After studying accountancy, Mishi landed a job at a firm that also published tourism journals, where she produced a wealth of conservation articles. Her next job, as an accountant at Singita Grumeti, brought her even closer to her calling, as Singita's 100-year purpose to protect and preserve large areas of Africa for future generations resonated profoundly with her.
She spent as much of her free time as possible learning more about wildlife and their behaviour and in time, her patience and hard work paid off when she traded her desk for a game vehicle and became a fully fledged Field Guide.
This inspiring mother of two dedicated her award to all girls who struggle to realise their dream jobs. She says that she's determined to support them in their endeavours, and eternally grateful for Singita's commitment to both conservation and girls' empowerment.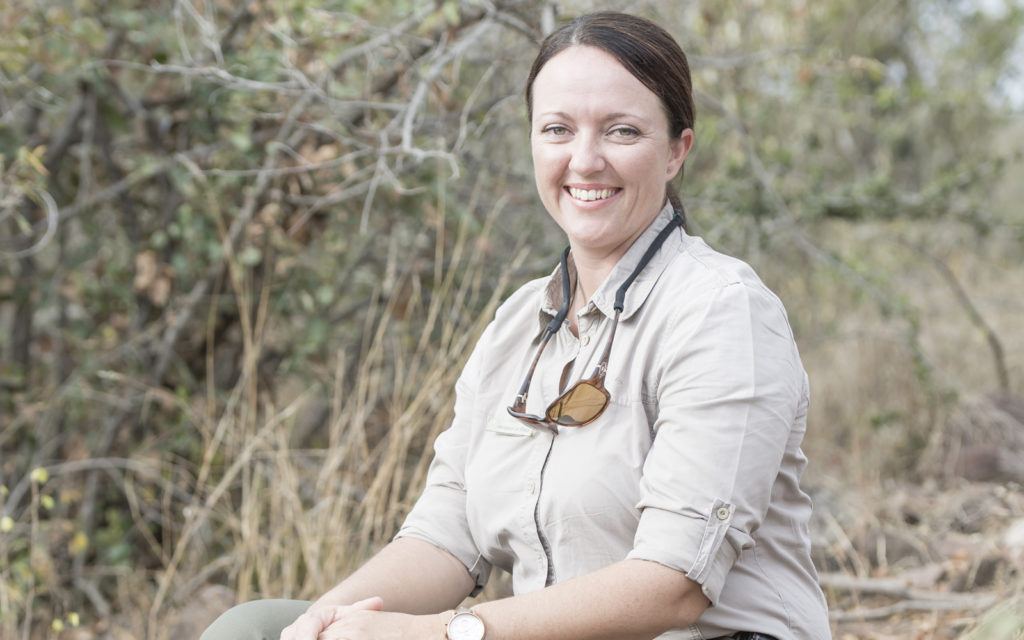 Meet MARGAUX LE ROUX: Singita Kruger National Park, South Africa _Runner-up and the only woman of five finalists: Safari Guide of the Year 2019 (Field Guide Association of Southern Africa) _Despite growing up surrounded by nature and almost always at the side of her father, an intrepid traveller and naturalist, one of the things Margaux loves most about her work is the sheer unpredictability of the bush – and that no safari experience is ever the same. This wide-eyed and unaffected sense of wonder is one of the many qualities that equip her perfectly for her job, and enables her to share authentic experiences with guests. It also ties in seamlessly with her belief that you should be brave and step out of your comfort zone. "Don't allow fear to prevent you from reaching your full potential."
Margaux's career has taken her on many trajectories, all inspired by her love for wildlife – from conducting the annual Lion Census to teaching at guide schools and guiding in the Kalahari with her husband. Her fascination with big trees, rivers and elephants connects it all.
Being shortlisted for the prestigious Safari Guide of the Year Award this year was no mean feat and the rigorous selection process, followed by five days of in-situ trials, tested the mettle of the nominees meticulously. The skills that secured Margaux's place on the shortlist not only reflect the joy she derives from following her heart, but also highlights how it empowers her to hold her own among the best guides in the business.
Quoting the author Lisa Bevere, Margaux humbly embraces her own unique strengths with these motivating words, which couldn't be more apt for her chosen field: "I am a lioness. I am not a lion. I wasn't made to do everything a man can do, I am here to do everything a man can't do."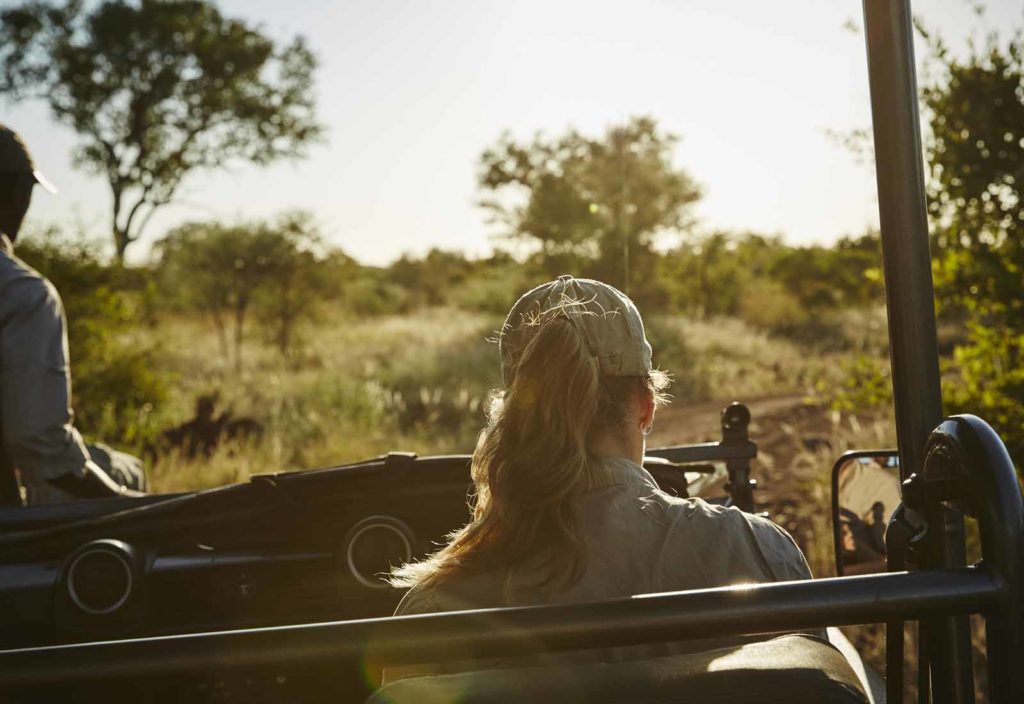 The recognition of women like Mishi and Margaux, who have chosen challenging careers but are driven by a profound connection to and appreciation for the natural world, not only validates their hard work, but inspires other women and girls to pursue dreams of their own. We consider them extremely worthy ambassadors for Singita and our 100-year purpose and are convinced that they are the first of many female field guides to take joy in sharing this remarkable continent with our guests.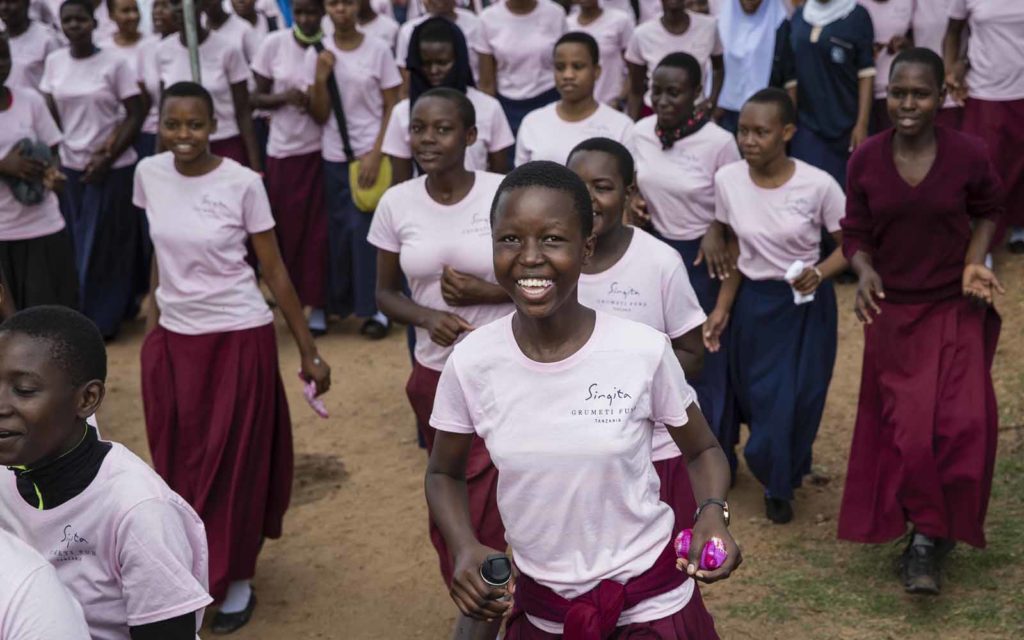 JOIN THE SERENGETI GIRLS RUN: RUNNING WITH WOMEN, FOR WOMEN Following the success of the event in 2018, we are inviting runners of all levels to join an all-women run across the untouched wilderness areas of Singita Grumeti's private concession in the western corridor of the Serengeti, home to a plethora of wildlife and a unique ecosystem.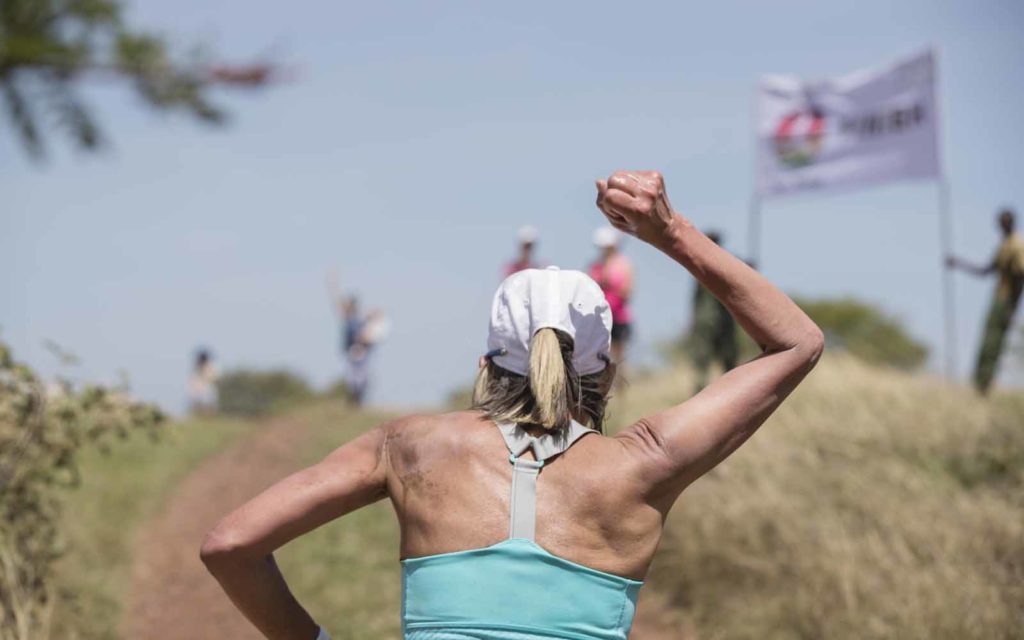 This exclusive, purpose-driven opportunity will raise funds towards programs for the empowerment of girls and women, specifically focused on providing opportunities for women to become leaders in conservation. The run covers a flexible, multi-stage distance of 21km per day over 3 days. Whether on foot or supporting in the shadow vehicle, guests participating in this journey will also have the opportunity to engage with local girls and learn more about the Grumeti Fund's work in the region.