Your Place in the Heart of Africa - Rwanda is Ready to Welcome The World Once More
Travel and exploration are inherent expressions of our desire to feel fully alive; to wholeheartedly experience new destinations and cultures and be moved by moments of incalculable worth. The privilege to encounter mountain gorillas up close – and meet these imposing and powerful, yet gentle creatures in their natural habitat – is at the top of the list for travellers yearning for transformative experiences, especially for the sense of perspective this wildlife highlight can bring.
After temporarily being disrupted by global travel restrictions, we are delighted that the skies above the Land of a Thousand Hills are open once more, putting Rwanda's mountain gorillas back within reach for international guests at Singita Volcanoes National Park.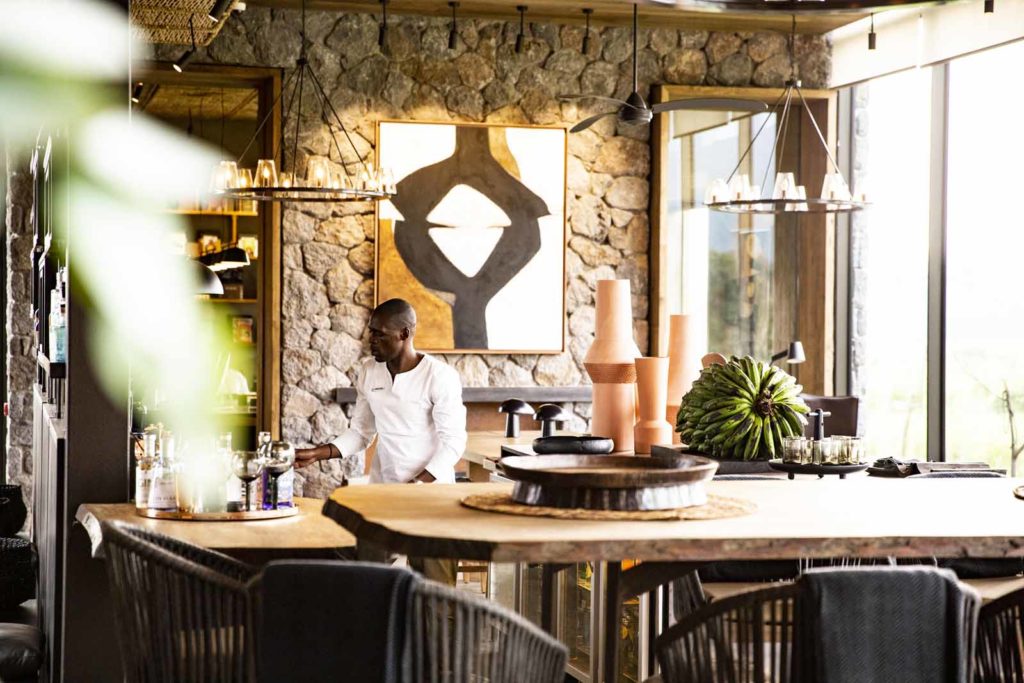 REINTRODUCTION OF COMMERCIAL FLIGHTS
The reintroduction of commercial flights to Rwanda from the 1st of August 2020 marks a pivotal moment for travellers yearning to visit this lifechanging, bucket-list destination – and a turning point for this beautiful country in the heart of Africa. Tourism supports more than 400,000 people and their families in Rwanda, and contributed US$1.4 billion to the country's economy in 2018. The importance of this source of funding for gorilla conservation can't be understated – without a steady stream of visitors, the round-the-clock protection of this endangered species and their natural habitat hangs in the balance.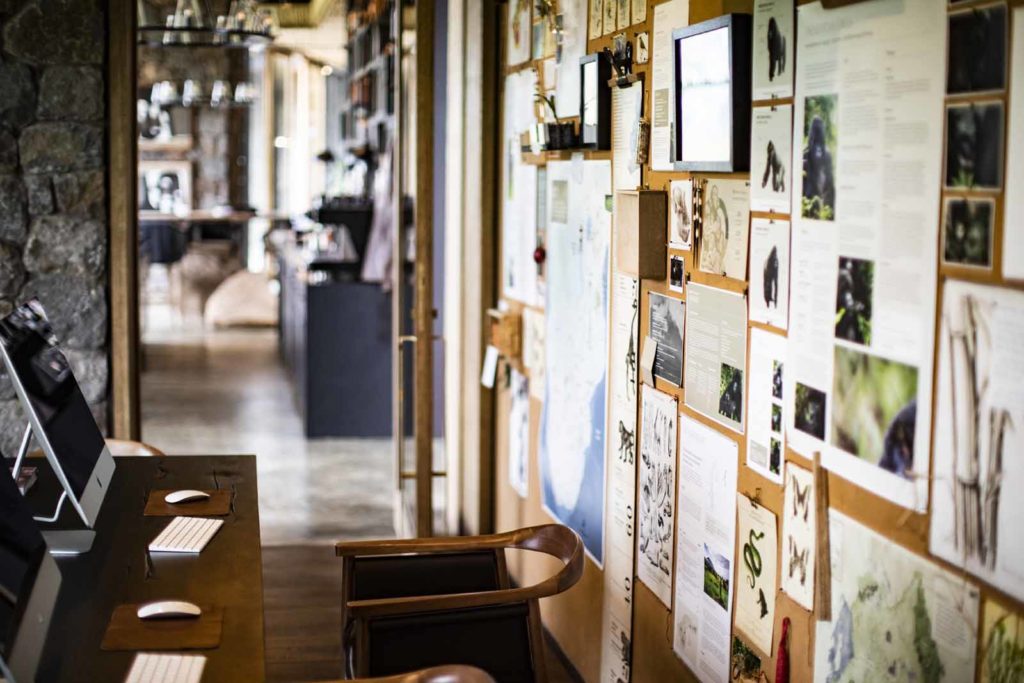 Conservation Room at Singita Kwitonda Lodge.
Their long-term preservation is at the core of Singita's purpose for operating in Rwanda. Singita Kwitonda Lodge and the exclusive-use villa Kataza House not only support the country's conservation efforts by drawing guests to the region, but their unrivalled location on the border of Volcanoes National Park – in 178 acres of what was once agricultural land – creates a critical buffer zone that will soon become part of an expanded habitat for the gorillas.
The Akarabo Nursery & Garden at Singita Volcanoes National Park, where hundreds of thousands of saplings are grown, is part of Singita's commitment to help restore the habitat of Rwanda's mountain gorillas through reforestation.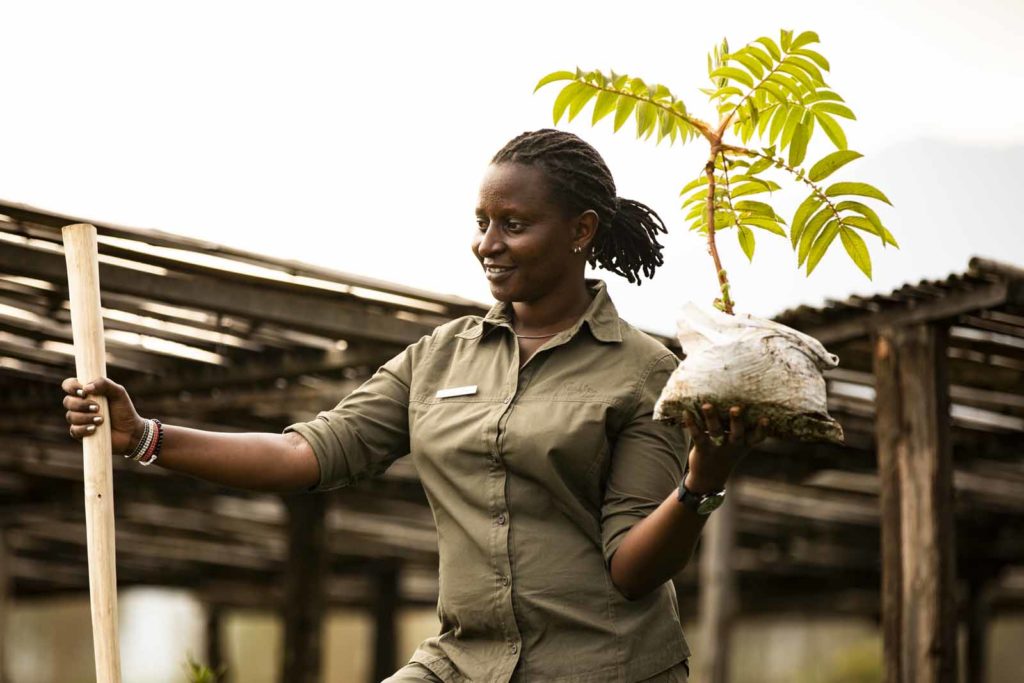 The Akarabo Nursery at Singita Volcanoes National Park, where hundreds of thousands of saplings are grown for the reforestation of the land around the lodge.
Singita Volcanoes National Park is arguably one of our most sustainable properties and with their unrivalled location a stone's throw away from the Park's dense cloud forests – inhabited by these gentle giants – the intimate lodge and four-bedroom villa provide the utmost privacy and an invigorating retreat for travellers who value the comfort of thoughtful simplicity, subtlety and restraint.
Here, guests can find solitude and sanctuary; a nurturing space in which to reflect on an encounter with these remarkable creatures, enveloping them in warmth and stillness, and encouraging moments of quiet contemplation. It's an experience that provides a sense of respite and the opportunity for much-needed rest and restoration.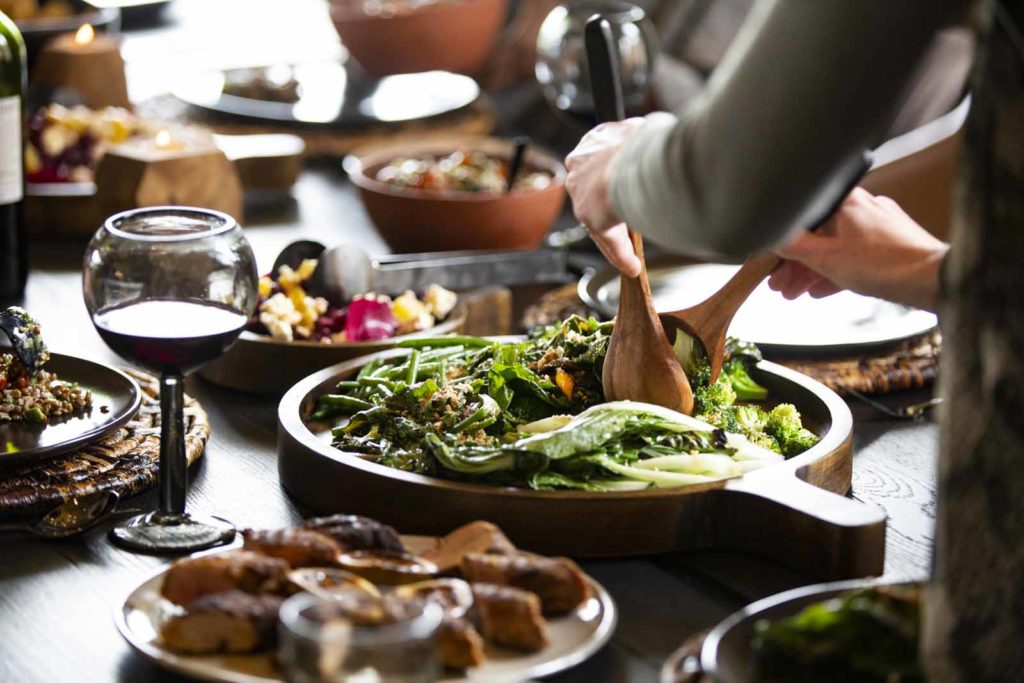 The farm-to-table vegetable and herb garden inspires the healthy dishes on the lodge's fresh, seasonal menus.
Singita Volcanoes National Park was created in response to its dramatic setting and each guest suite includes a private heated plunge pool, wellness treatment area as well as in- and outdoor fireplaces. A dedicated Conservation Room, Gear Room, on-site nursery and vegetable garden providing fresh produce for the lodge's farm-to-table food journey further enhances this unique offering. The sensitivity of its design echoes the warmth and generosity of the Rwandan people, inviting you to discover its astounding natural beauty and rich cultural history with empathy, curiosity and the spirit of adventure.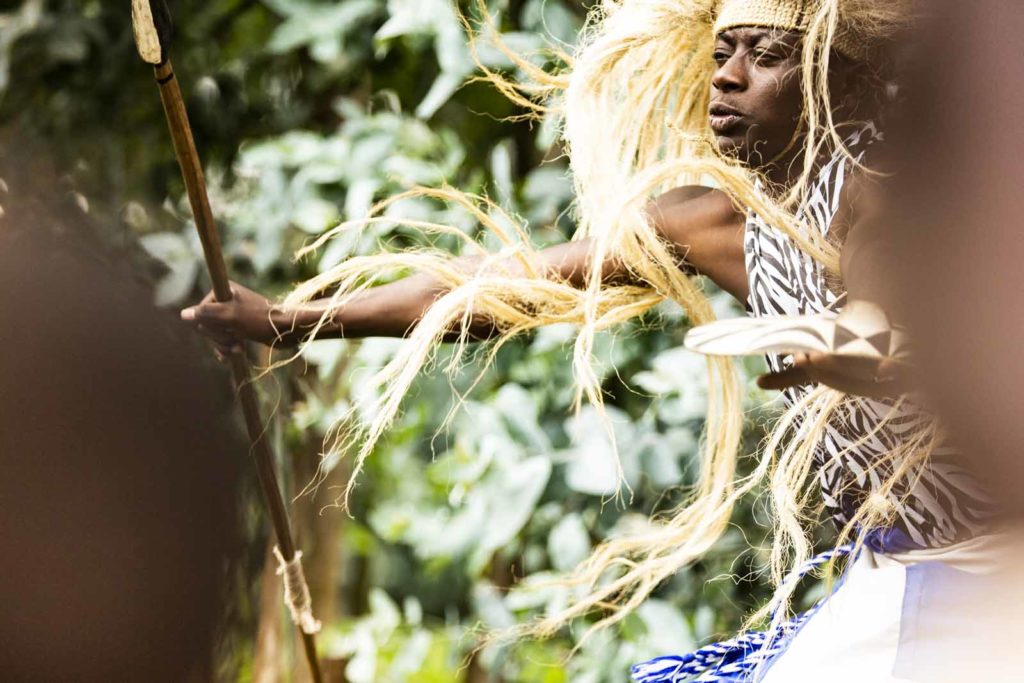 Experiencing the vibrant culture of Rwanda, and the warmth and generosity of its people, is an important part of any stay at Singita Volcanoes National Park.
DISCOVER SINGITA KWITONDA LODGE & KATAZA HOUSE
Sharing a 1.2km border with Volcanoes National Park, the lodge and villa are the only luxury offerings in such close proximity to the natural habitat of Rwanda's endangered mountain gorillas. The Park's headquarters, where treks commence, is less than 10 minutes away, putting life-changing gorilla-trekking experiences within easy reach.
[Enquire now »](https://singita.com/enquire-rwanda/?utmsource=blog&utmmedium=rwandasreopening&utmcampaign=rwanda)_