Singita Malilangwe House: One of Africa's most exclusive & secluded hideaways
Perched high on a sandstone ridge in the remote Malilangwe Wildlife Reserve in Zimbabwe's southeast, the newly redesigned Singita Malilangwe House provides an intimate wilderness setting for families and friends seeking shared experiences in nature. Magnificent boulders and ancient fig trees surround the villa – which is situated alongside Singita Pamushana Lodge – and the shimmering waters of Malilangwe Dam beckon from below.
The easy flow of the villa's expansive layout allows guests to continuously immerse themselves in the beauty of this remote landscape, while spacious interiors spill onto oversized outdoor decks offering the ultimate in outdoor living.
Making the most of this magnificent location, an expansive rim-flow pool set right on the edge of the cliff offers panoramic views, and each of the villa's five suites features its own private deck. A rustic-chic outdoor dining area invites languid al fresco meals and unhurried conversation, adding to the relaxed appeal of this contemporary African home.
Malilangwe House takes its design and architectural cues from nature and the rich heritage of the local Shangaan culture. The tones and textures of the Reserve's dramatic landscape are echoed in the interiors and carefully considered organic textures – from woven leather and natural fabrics to raw silks, hammered brass and polished stone. The result is a sophisticated interpretation of safari style that embraces refined comfort throughout.
Encouraging laidback living, the airy shared spaces include a living room enclosed by dramatic floor-to-ceiling windows, an informal indoor dining area, an interactive kitchen and a signature Singita 'bar-deli' generously stocked with fresh, tasty treats.
The villa's former pared-back modernity, which resonates with global trends, has been modified with the addition of cultural aesthetics and as a result, the décor echoes the shades and grains of rock and stone, while evoking the influence of ancient tribal dynasties with bold geometric designs.
Dark polished leather and boldly proportioned objets d'art complement honey-rich timbers, and bespoke chairs and pendants highlight intricate local basket-weaving skills. All furnishings and art were meticulously selected for a curated look that's simultaneously warm and welcoming.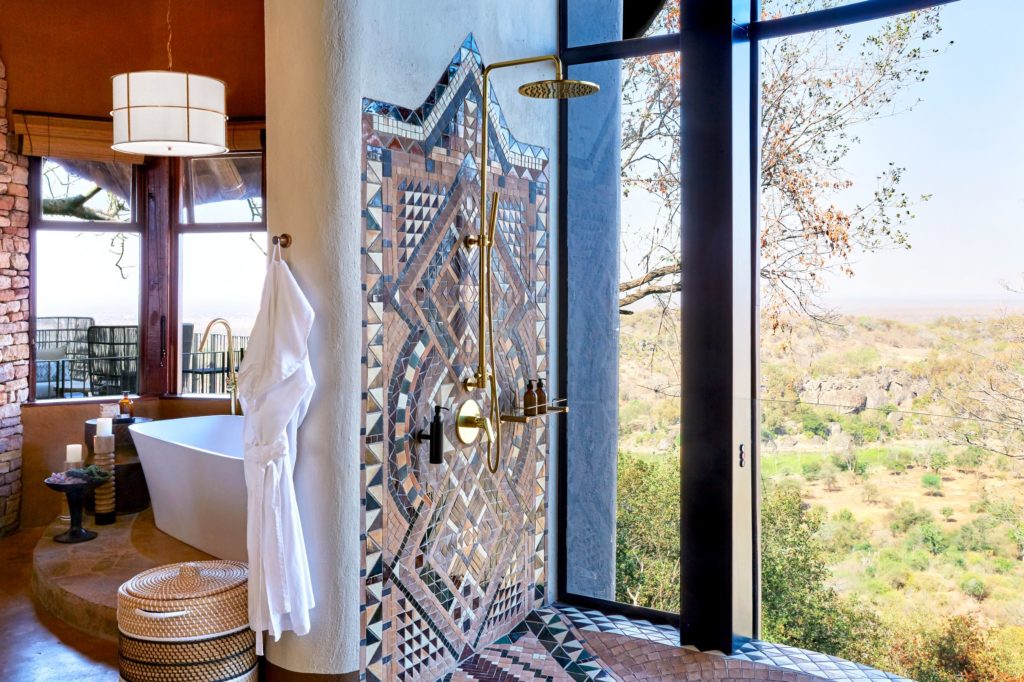 The master suite has been transformed to extend high up into the thatched roof of the villa and the redesign also incorporates the addition of a large automated panel of frameless glass, which drops away for an indoor/outdoor shower experience with unsurpassed views. As part of Singita's exclusive Villa Collection, Malilangwe House ultimately pays homage to modern style sensibilities, as well as the proud cultural heritage of the region – where geometric wall patterns, tile inlays, rugs and cushions are strongly influenced by Africa's unique creative energy.
Designed to offer guests the relaxed freedom to tailor-make their days any way they want, the villa's full staff complement include a private chef, host and Field Guide. With private access to the Reserve's 130,000 acres teeming with wildlife, twice-daily game drives, nature walks, sundowner boat cruises and visits to ancient rock art sites make the magic of this secluded sanctuary come alive.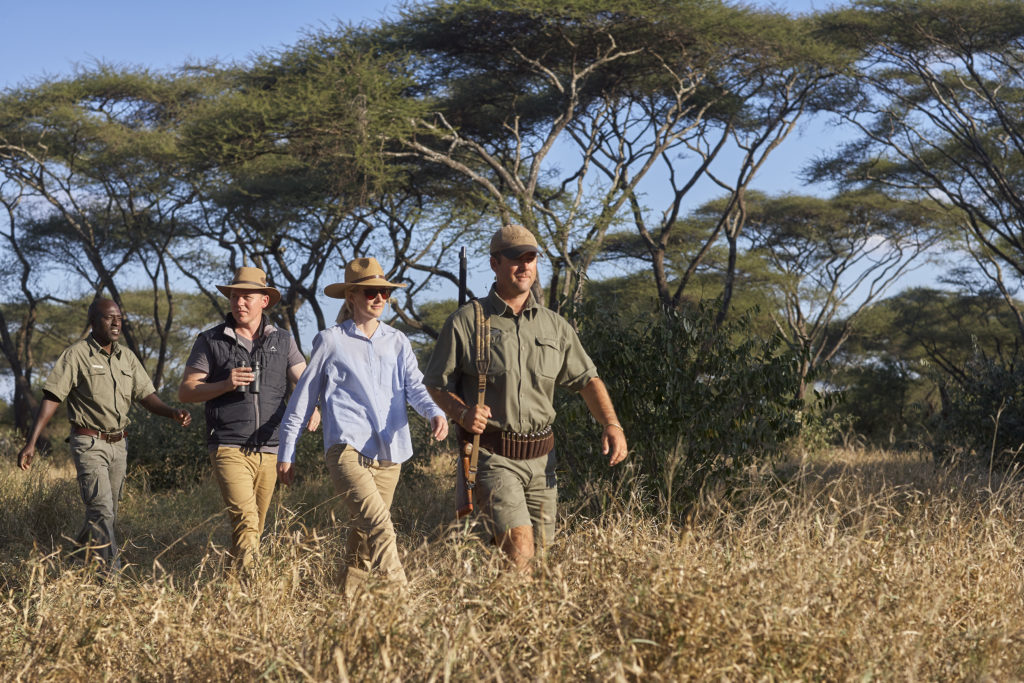 Southeastern Zimbabwe's lowveld is dotted with rocky outcrops, cathedral-like mopane forests and majestic baobab trees. This red-earth landscape is home to an astonishing geological diversity, a number of different habitats and an exceptionally rich assortment of wildlife species – including one of the highest concentrations of the endangered black rhino, as well as fourteen species of eagle.
Singita Malilangwe House and Pamushana Lodge exist as the ecotourism arm of the Reserve and are responsible for generating funds for its continued conservation work. Through the Malilangwe Trust, Singita is involved in numerous projects designed to restore and sustain biodiversity in the area.
The abundance of wildlife, cultural heritage and soothing landscapes, combined with barefoot luxury and unsurpassed service, make Malilangwe House ideal for family safaris and longer stays. Its exclusivity, tailor-made activities and flexibility provides unforgettable bush experiences in one of Africa's most exclusive and remote hideaways.
The Singita Private Villa Collection comprises seven exclusive-use villas across Africa, offering travellers seeking quality time with loved ones a private setting for once-in-a-lifetime experiences in pristine settings. More than just ideally located, each villa is designed with guests' needs in mind – including comfortably spacious interiors, furnishings that strike the perfect balance between luxury and functionality and exteriors that branch out into nature and offer unhindered views of unspoilt wilderness areas.