Luxury safari in South Africa
Singita Ebony Lodge reinvention
Singita Ebony Lodge Comes Full Circle
Singita was originally founded in 1993 with the opening of Ebony Lodge on family owned land that became part of the Sabi Sand Game Reserve. When Luke Bailes, owner of Singita, bought and consolidated the land from his grandfather, he set about restoring it.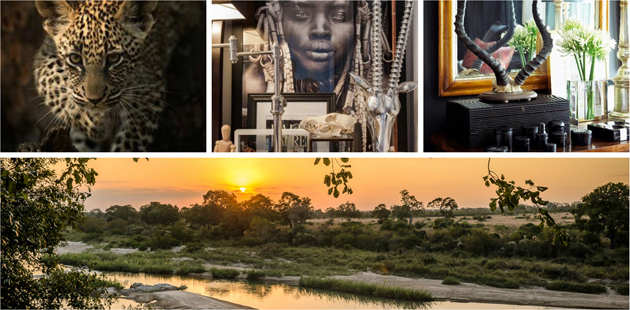 In 1992, Bailes asked his old school friend, Mark Witney, if he was interested in taking time out from the city to open a new safari venture. He was. Soon after, Witney moved to the bush where he assumed multiple roles for many years – lodge manager, safari guide, maintenance man, and even relief pilot for the inter-lodge Cessna Caravan shuttle service – before employing an assistant lodge manager.
Twenty-two years later, Singita Ebony Lodge is set to reopen after an extensive reinvention, elevating the lodge to the same forward-thinking standard of innovation as the recently reopened Singita Boulders Lodge. The end result is a conscious departure from what may have been expected – or anything that has gone before. Instead, a quintessential safari aesthetic that captures the spirit and sentiment of the original while adding a youthful, relaxed charm, has been added.
Singita's evolution from a single-lodge company to one that is now responsible for more than half a million acres of land, operating 12 lodges and camps in five wilderness regions across three African countries, has always been characterised by a pioneering spirit and a sincere desire to preserve wilderness areas for future generations. Its low-impact, high-value tourism model – fewer guests paying a premium for the privilege of experiencing vast open spaces – exists to sustain these wilderness areas and their resident wildlife, while providing an exclusive safari experience.
Singita Ebony Lodge stands on the banks of the Sand River in the heart of South Africa's "big cat country", beneath the leafy branches of the ancient and enormous trees for which it is named. The lodge is due to re-open in mid-June 2015; please contact our Reservations team to find out more.