Singita Private Villa Collection
Experience Your Own Private Piece of the Serengeti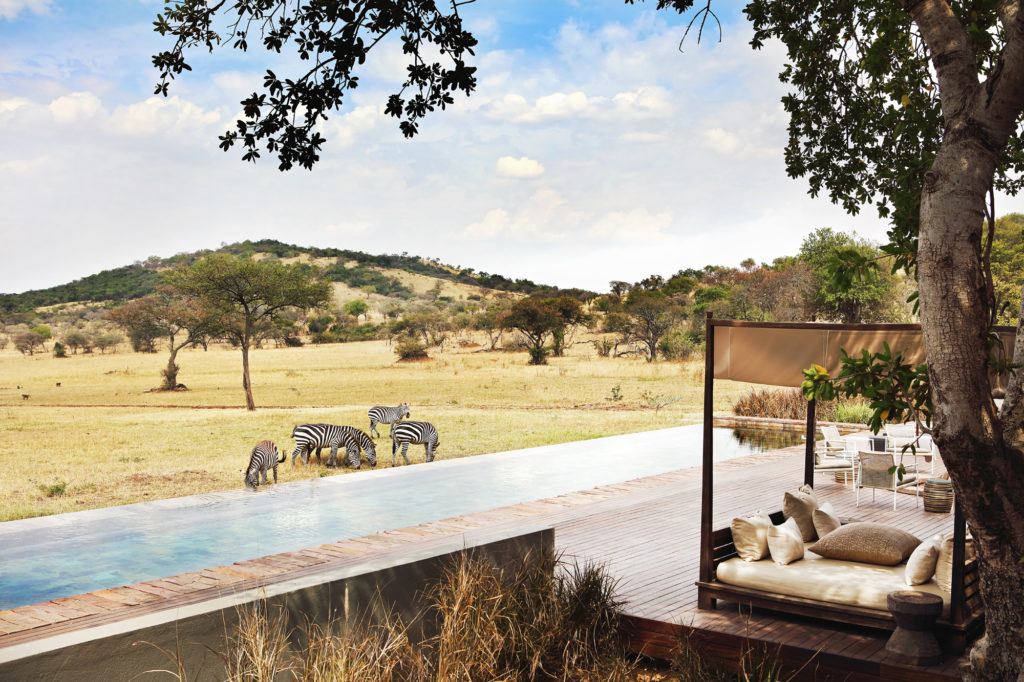 Spectacular suites, unmatched food and wine offerings and intuitive service have always been hallmarks of a Singita experience – coupled with an authentic reverence for nature's unrushed rhythms.
As the definition of luxury has evolved over time, it's become clear that infinite space and time are the most valuable commodities for discerning travellers, who increasingly seek shared connections in pristine wilderness areas where wildlife thrives.
Set in a 350,000-acre private reserve in the Serengeti, Singita Grumeti is renowned for its abundance of wide open spaces and savanna plains, and Singita's multi award-winning lodges and camps here include two exclusive-use properties providing the utmost privacy and flexibility.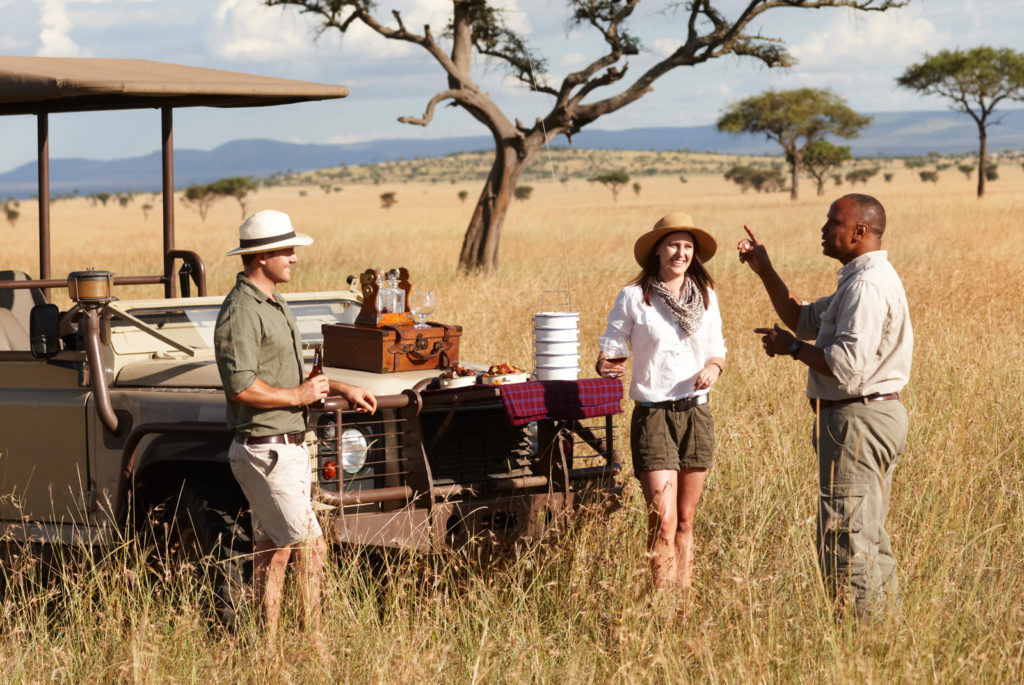 —————
PROMOTION: EXPLORE / SERENGETI HOUSE COMBINATION Book three nights at Singita Explore followed by two nights at Singita Serengeti House and receive one of the nights at Singita Explore complimentary. Find out more and enquire now »
—————
Singita Serengeti House Designed as a private villa for families or groups of friends in search of total tranquillity, this contemporary African home on the slopes of Sasakwa Hill overlooks an active watering hole where animals regularly gather to drink. It presents guests with complete relaxed freedom and the full staff complement allows guests the opportunity to tailor the pace of their day.
Featuring every possible luxury and comfort, while achieving a homely and laidback atmosphere, Serengeti House celebrates slow-time and the remote beauty of one of the world's most iconic wilderness areas.
Generously-proportioned living areas, an expansive pool deck and four elegant suites with inimitable views provide endless opportunities for authentic connections with nature. The flexibility to choose activities and mealtimes to suit the flow of each day also enables guests to fully enjoy the exclusive facilities at Serengeti House – from the inviting infinity pool overlooking the vast plains to the fitness centre, tennis pavilion and tented spa suite.
It's the ultimate location for shared safari experiences – in a luxury setting that authentically reflects this magnificent and untouched environment.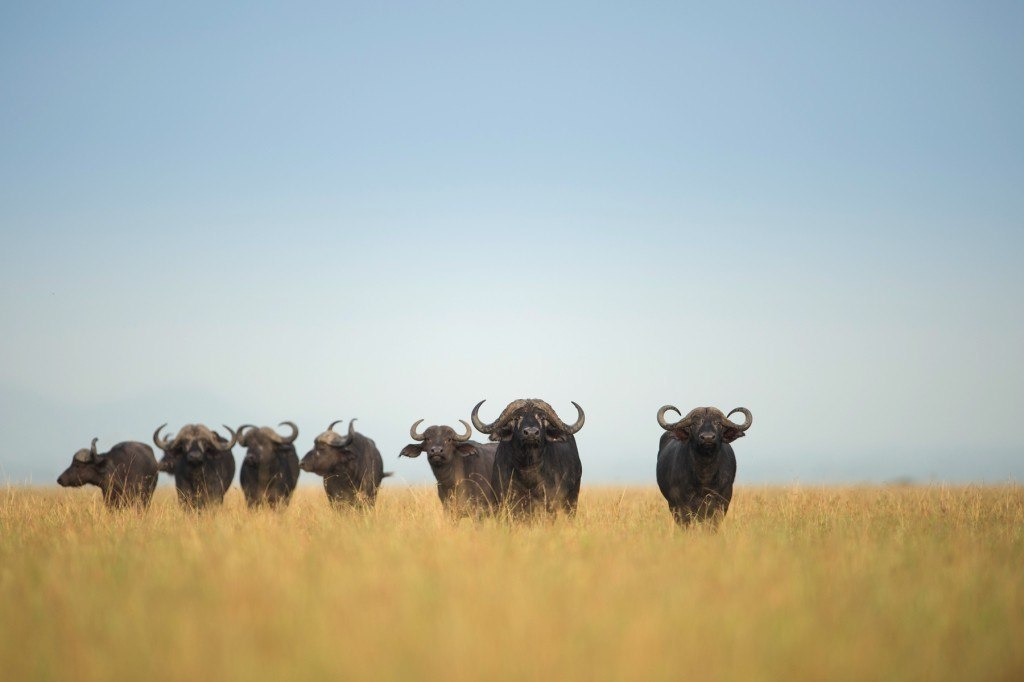 Singita Explore Juxtaposed with the grandeur of Serengeti House's stone-clad homestead, Singita Explore takes guests back to the age of exploration in a classic tented safari camp – modernised to meet every possible expectation of contemporary travellers accustomed to impeccable standards. The camp's khaki-coloured tents are as romantic as they are practical, featuring en suite bathrooms and luxurious interiors, while seamless attention to detail ensures comfort throughout.
Durable canvas evokes the traditional safari atmosphere of old and protects guests from the elements, without being a barrier to this unique and exhilirating experience in the heart of the bush. Surrounded by the enchanting sights, sounds and smells of the Serengeti, this mobile camp takes full advantage of the changing seasons and wildlife activity of this immense reserve.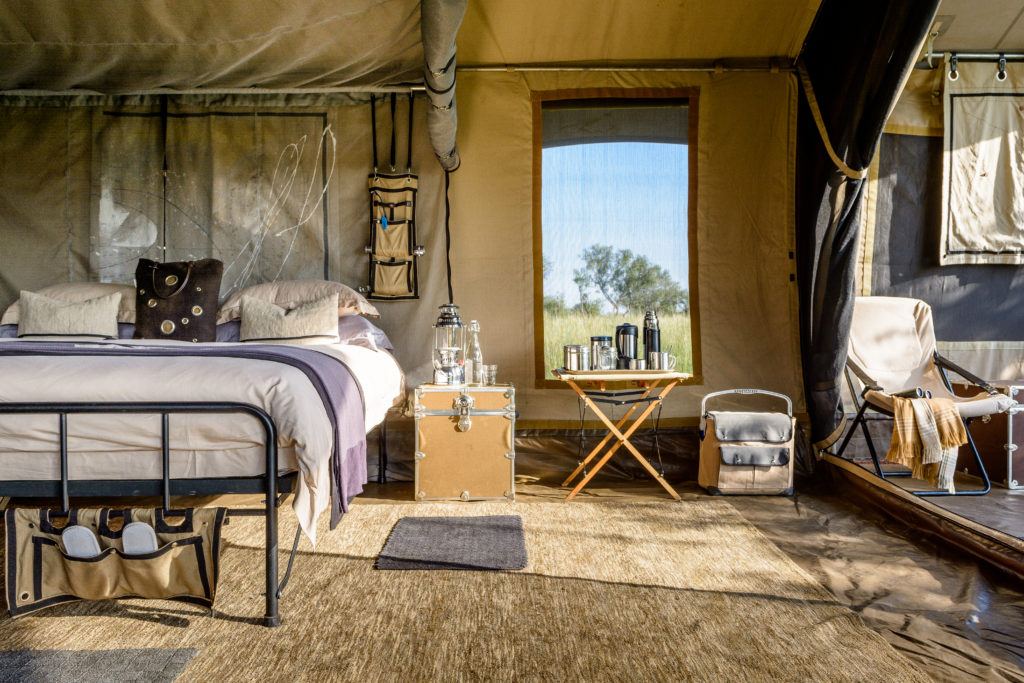 In line with Singita's commitment to sustainability, Explore is run completely off the grid. The use of solar power and the environmentally sensitive design of the camp translates to minimal energy consumption with the least possible ecological impact. Grounding guests in the infinity of tree-lined grasslands, the camp embodies a return to the simplicity of time-honoured safari life – the perfect setting for taking the time to connect with nature and one another.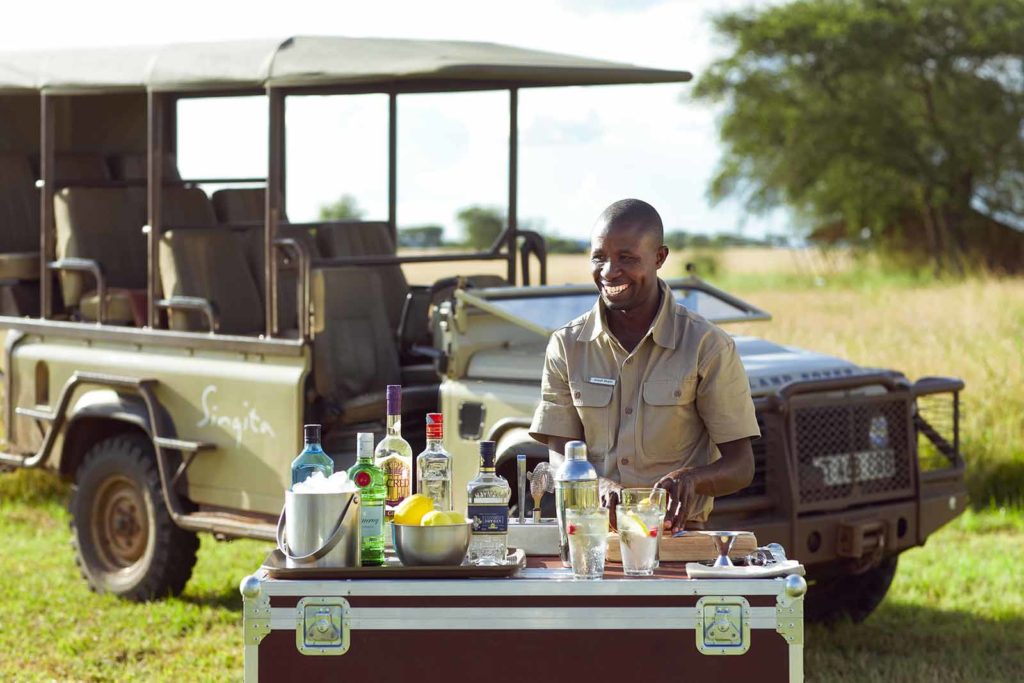 In combination, Serengeti House and Explore comprise an unparalleled journey and the opportunity to fully discover the wildlife and essence of Singita Grumeti's grasslands, kopjes and riparian forests. Traversed year-round by giraffe, eland, hartebeest and impala – as well as their ever-present predators – the area is also home to the annual wildebeest migration.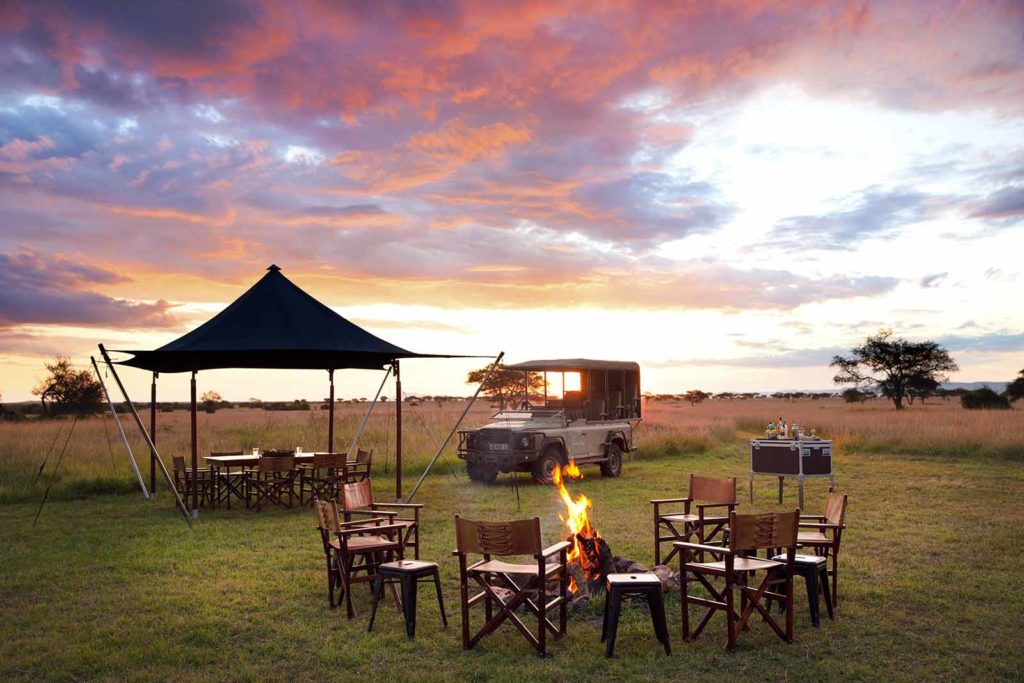 Singita Private Villa Collection Forming part of the Singita Private Villa Collection, both Singita Serengeti House and Singita Explore are available for private use only. A full staff complement – including a dedicated Field Guide and game vehicle, private chef and on-site host – help guests to design their ideal daily itineraries. All activities and meals are tailor-made and can be adjusted to the interests and needs of the group, allowing full control of a simply unforgettable safari experience in the Serengeti.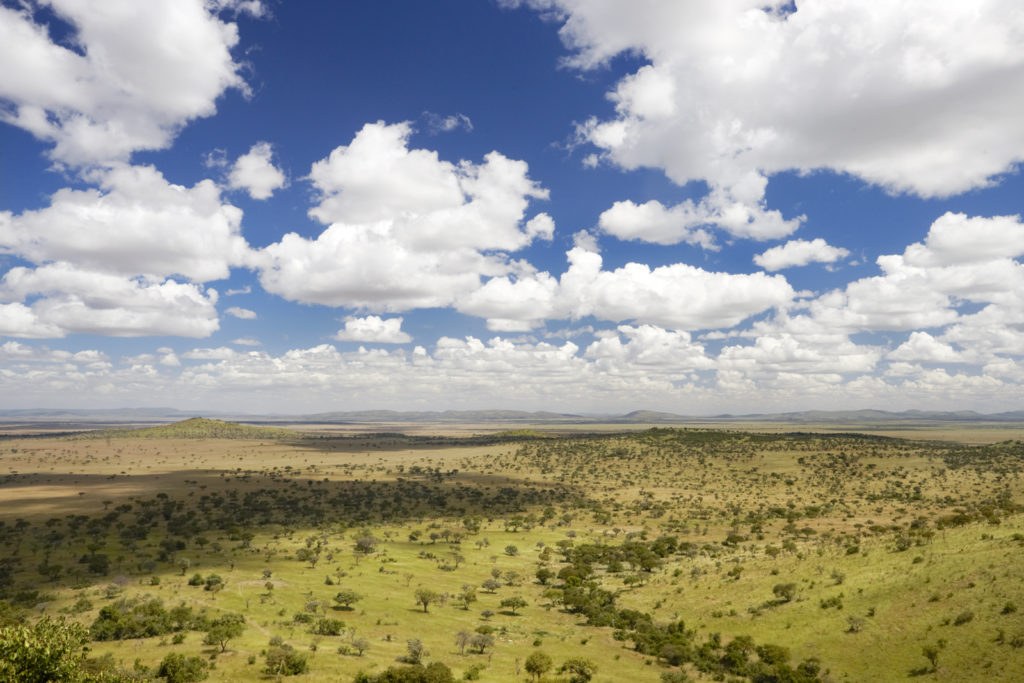 Singita's conservation partner in Tanzania, the Grumeti Fund, is the proud custodian of this unique ecosystem. Ensuring the continued protection of the reserve, which is situated primarily in the critical western corridor of the plains, is essential to the future sustainability of the ancient migration that defines these lands. Find out more about the important work undertaken by the Grumeti Fund and the projects on the ground towards which you can make a valuable contribution: Read more »