Experience the Allure of Singita Ebony & Sweni Lodges
At Singita's lodges in South Africa - a collection of five luxurious properties dotted across two of the country's most beautiful and prolific wildlife reserves - guests experience the quintessential safari while contributing to the achievement of an ambitious conservation vision. For more than a quarter of a century, Singita's unique approach to sustainable hospitality has brought guests from across the world who are in search not only of remarkable game viewing but a meaningful experience that goes far beyond the luxuries of the lodge. With Singita Ebony Lodge and Singita Sweni Lodge as the backdrop, and less than half an hour of flying time between them, a combined trip to the crown jewel of the South African bushveld is the ultimate expression of a safari with a purpose.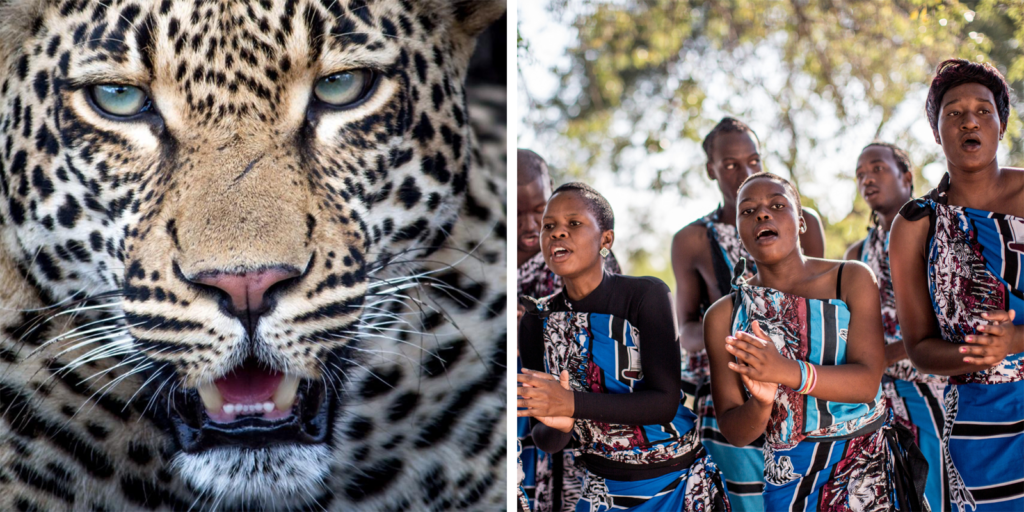 **PROMOTION: Stay 5 nights, only pay for 4. Enjoy the best of two pristine wilderness areas with Singita. **\_Guests booking a combination of five nights between Singita Ebony Lodge in the Sabi Sand and Sweni Lodge in Kruger National Park will receive one of the nights and one flight per person between the lodges complimentary. A minimum of two nights is required at both lodges and the promotion is valid for travel until 19 December 2019. Enquire now >_
Although they are separated by a distance of just over 100km, the two lodges sit in vastly different landscapes. The Sabi Sand is renowned for its dense riverine forests and stretches of open grassland, while the southeastern reaches of the Kruger National Park are characterised by the dramatic rhyolite and granophyre ridges studded with giant euphorbia trees that dissect the 33,000-acre private concession. The lodges also have their own unique identity, drawing inspiration from their distinct surroundings and embodying different elements of modern African design.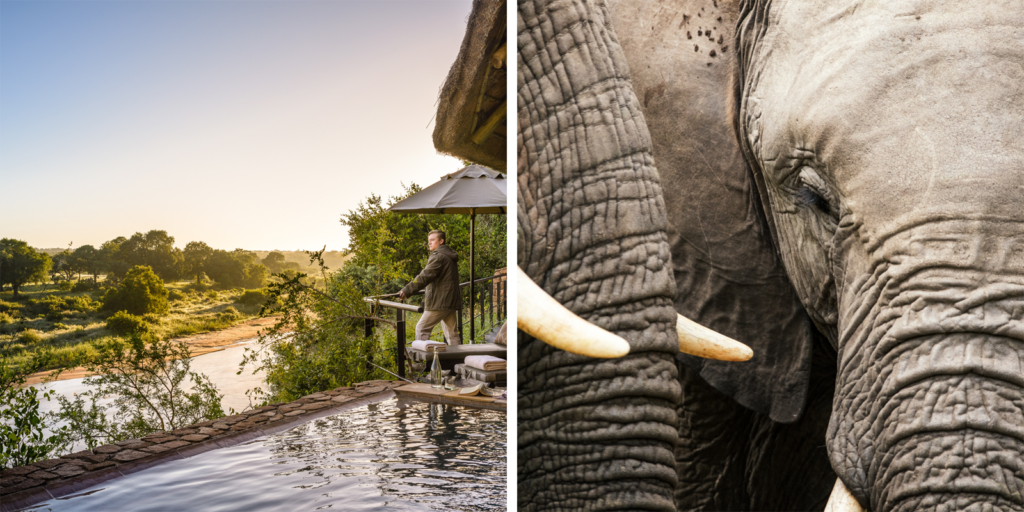 Singita Ebony Lodge, Sabi Sand Singita Ebony Lodge represents the genesis of the Singita story. It was here, on the edge of the Sand River nearly 30 years ago, that founder Luke Bailes laid the foundation for a new kind of sustainable safari experience. Ebony stands on the edge of the Sand River in the shade of the enormous trees for which it is named, and features a design inspired by its heritage as a classic safari lodge but in context that is fresh and contemporary. Inspired by the romance and adventure of tented camps, explorers' abodes and campaign furniture, Ebony's interiors are enhanced by the lustre of well-polished ebony and mahogany woods and natural fibres in cool tones. All of this is brought to life by the rich, golden glow of old brass, hand-woven baskets, traditional khaki and beige tent canvas and exposed thatch.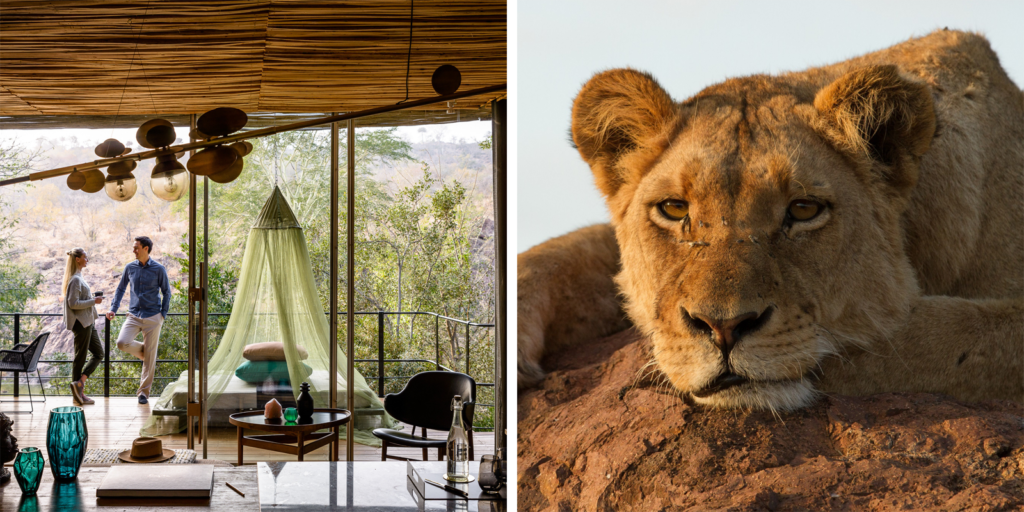 The lodge sits in the heart of South Africa's big cat country and gives guests private access to some of the finest game viewing on earth. The area is known for the abundance of game - particularly leopard - and is the best place to see all of the continent's most iconic species, including lion, rhino, large herds of buffalo, elephant, hippo, cheetah, wild dogs and many types of birds. The wildlife experience is varied and immersive; whether spotting animals on a game drive, observing them from the deck at lunchtime or tracking them on foot with your guide, guests will find a profound connection with the landscape and the fauna and flora that flourish in it.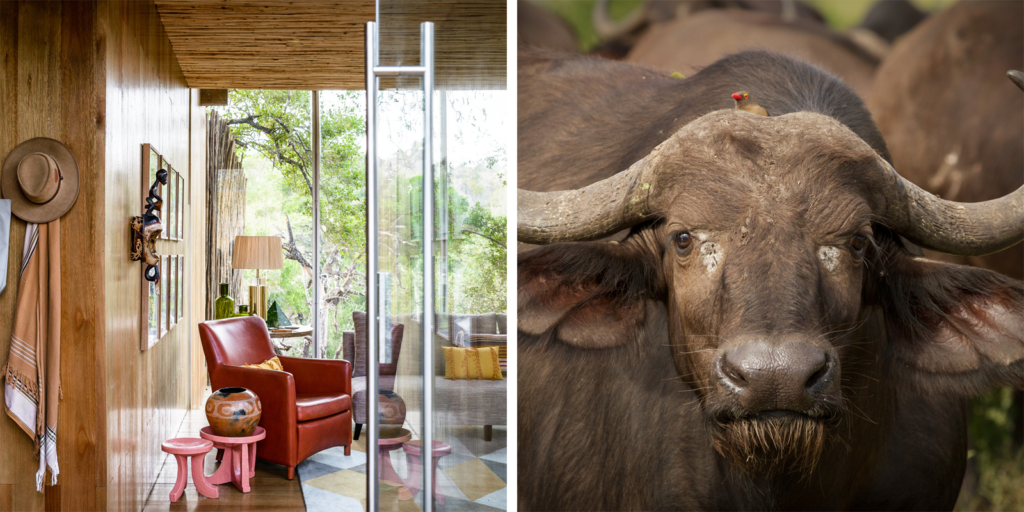 Singita Sweni Lodge, Kruger National Park Hidden from view by the boughs of ancient trees, Singita Sweni Lodge is a peaceful and intimate hideaway tucked into the banks of the Sweni River. An unassuming approach belies the rich and vibrant interiors to be found inside; a colour scheme inspired by the iridescent sheen of bird feathers, butterfly wings and beetle shells. The glamorous design, grounded in a base palette of neutral tones and complemented by gleaming textures and bold pops of vivid colour, gives a dramatic and unexpected look and feel to the space. Seven spacious, open-plan suites feature sweeping views through floor-to-ceiling glass, romantic daybeds for sleeping under the stars and private decks that hover above the river. The versatile Pool Suite can be connected to the adjacent suite through a covered walkway, making it ideal for families, while honeymoon couples can enjoy exclusive use of the suite, along with its own private outdoor dining deck and simming pool.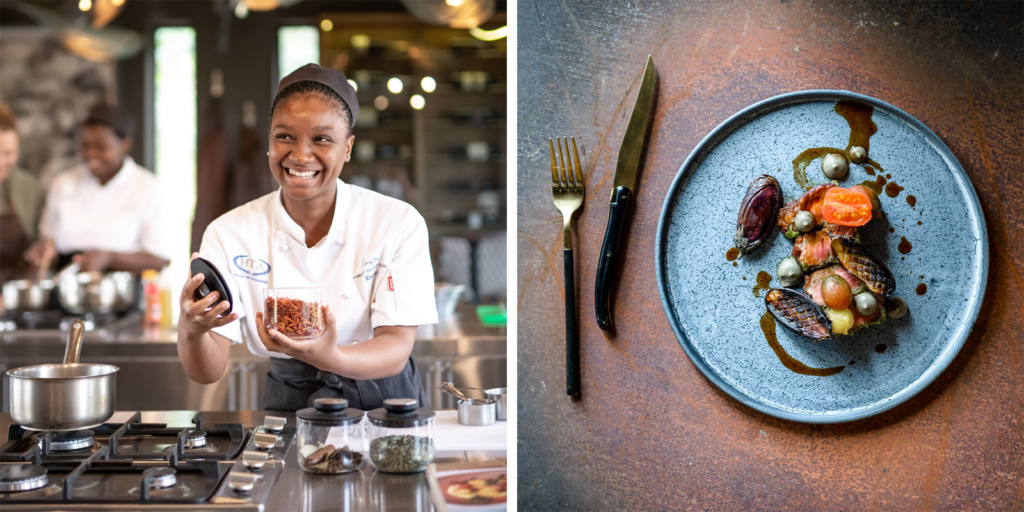 Morning and evening game drives, as well as guided bush walks through the concession, allow guests to explore Singita's idyllic, isolated corner of the Kruger National Park. The dedication of its conservation partners has ensured that this pristine wilderness remains as close as possible to its natural state, providing an exceptional wildlife experience for guests. An extraordinary diversity of species makes for spectacular game viewing, packing the Wildlife Reports from the region with daily sightings of Africa's most iconic animals. Elephant, leopard, famously large prides of lion, white and black rhino, buffalo, hippopotamus, cheetah and sable are all regular features, alongside extraordinary birds, reptiles and small mammals.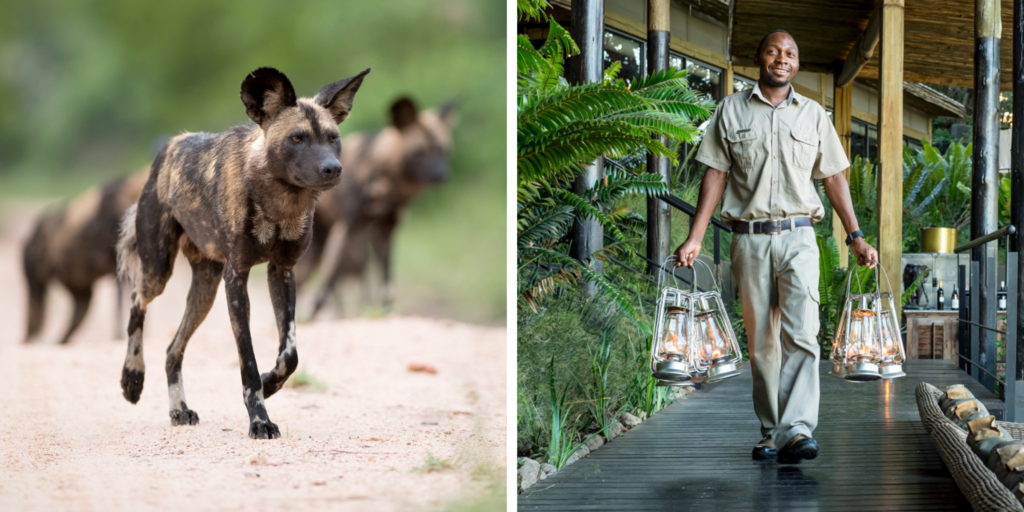 Please get in touch with our Reservations team to find out more about bringing your dream safari to life at Singita's South African lodges. Enquire now »