luxury safari in Zimbabwe
Malilangwe Wildlife Reserve
Singita Pamushana Lodge: Bringing Guests Closer to Nature
With a vast and pristine Southern African wilderness to explore around Singita Pamushana Lodge, our property in Zimbabwe has always been ideal for longer stays with family and friends. A private villa with a swimming pool and panoramic views across the Malilangwe Reserve makes for the perfect exclusive-use retreat and sets the tone for two new two-bedroom suites which are being added as part of the lodge's current design transformation.

The addition of the new units, which are located a short walk away from the main lodge for extra privacy, brings the total number of suites to eight, and the 8-sleeper villa. Each of the new two-bedroom suites has its own private pool and shares a communal lounge area set between the en-suite bedrooms, and offers spectacular views of the Malilangwe Dam below. This configuration is suitable for families with up to two children, and provides a secluded space for relaxing, eating and enjoying the natural beauty of this virtually untouched landscape together.
The main lodge is also being modified and extended – an impressive new entrance, landscaped garden and walkways made from sustainable materials lead guests into the central lobby which immediately draws the eye out towards the infinity pool and the breathtaking views beyond. The living spaces here have been updated structurally to provide added privacy through multi-level decks, some covered and some open to the stars, which offer guests a variety of prime dining spaces.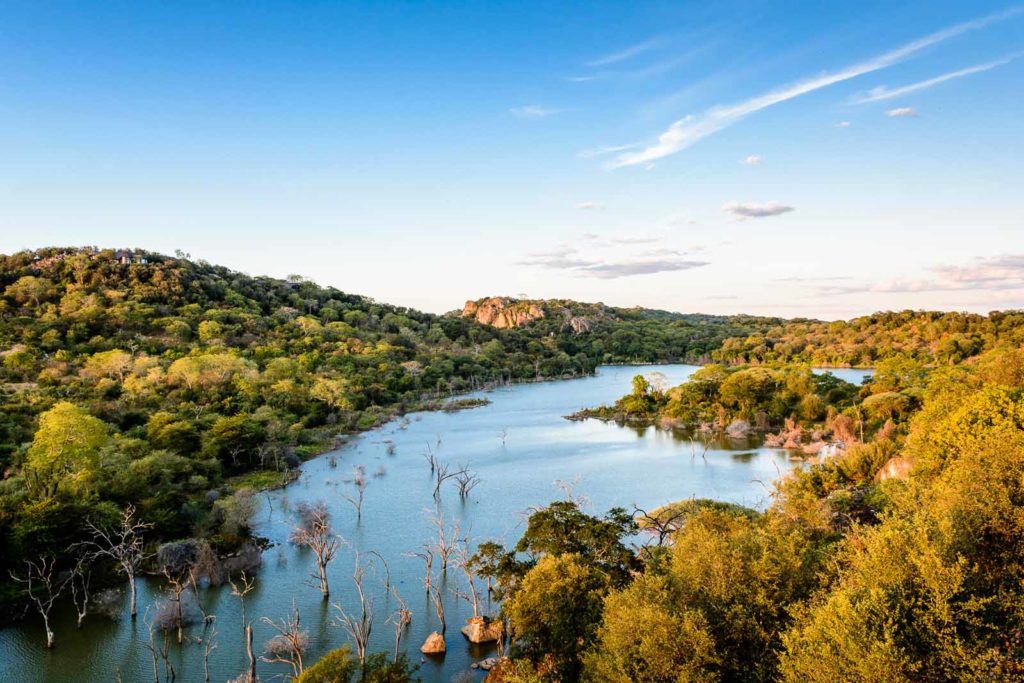 A brand-new fire pit and bar area are perched at the edge of a rocky outcrop overlooking the dam, providing a 270-degree view of the reserve and making for an extraordinary sundowner spot. This addition also features Singita's signature deli concept; fridges which are stocked at different times throughout the day with individual portions of savoury and sweet snacks. These practical but also beautiful extensions and the use of a thoughtful, elegant new design throughout combine to maximise the connection with this unique and unforgettable place.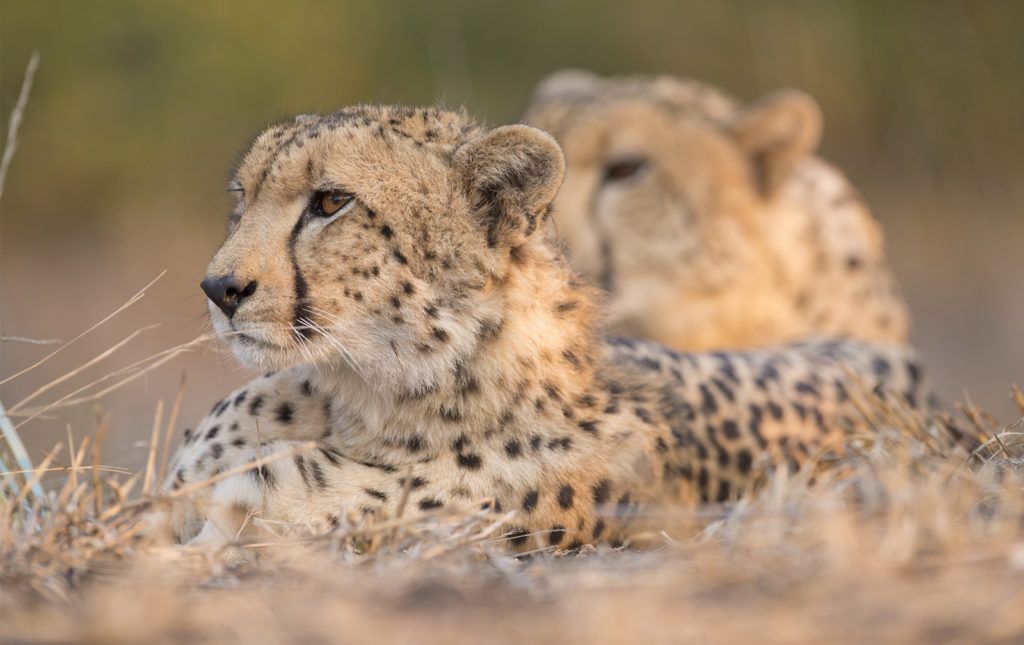 This incredible lodge, which will reopen on 14th May, sits in a carefully protected wilderness area which is preserved in partnership with the non-profit Malilangwe Trust. Revenue from the lodge helps to sustain the conservation and community work in the area, allowing each guest who visits Singita Pamushana to make a positive impact on this incredibly beautiful land and the people who live here. Visit the Conservation section of our website to find out more about these projects >