A New Style of Safari Dining at Singita Sweni Lodge
The glamorous reinvention of Singita Sweni Lodge in the Kruger National Park earlier this year was an update that gave the lodge a bold new look as well as improved the overall environmental efficiency and sustainability of the property. A beautiful new show kitchen and reconceptualised menu were driven by the same principles.
Having collaborated with award-winning Cape Town-based chef Liam Tomlin to makeover the food offering at sister property Singita Lebombo Lodge following its stunning design evolution in 2016, Sweni presented another great opportunity to take safari dining into the future. The new glass-walled kitchen provides the ideal platform for Liam and Singita Kruger National Park's Executive Chef Andrew Nicholson, to introduce a range of experimental, artisanal cooking techniques reflective of the global food scene. The use of cutting edge, energy-saving technology in the kitchen, a forward-thinking waste management policy and Singita's commitment to the ethical, sustainable and local sourcing of ingredients perfectly complements this contemporary food philosophy.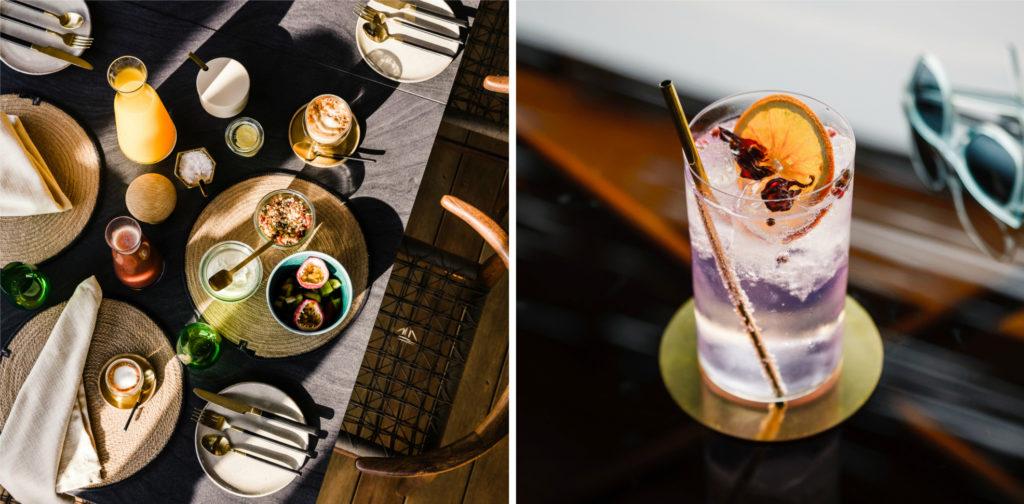 Lunches at Singita Sweni comprise of nine different dishes, featuring cooking techniques such as char-grilling, smoking, curing, marinating, pickling and fermenting. In the evening, a sharing-plates menu highlights the five different tastes - umami, bitter, salt, sweet, and sour - and encourages daring wine pairings. According to Liam, this ties into the trend for provenance and the art of perfecting one thing and doing it really well, and is the thinking behind the new food experience at Singita Sweni.
At both Singita Sweni and Lebombo, the bar has become a sociable hub where guests may order coffee from the barista, a freshly pressed fruit and vegetable juice or a cocktail showcasing one of South Africa's artisanal spirits. The introduction of sleek, self-serve deli fridges, replenished with freshly prepared sweet and savoury snacks throughout the day, has given guests the freedom to eat when it suits them. From Liam's perspective, the most radical shift in thinking has been taking the routine out of eating, commenting: 'guests can now eat anything at any time, so that the experience of being at Singita is not that different to being in an airline's first-class cabin.'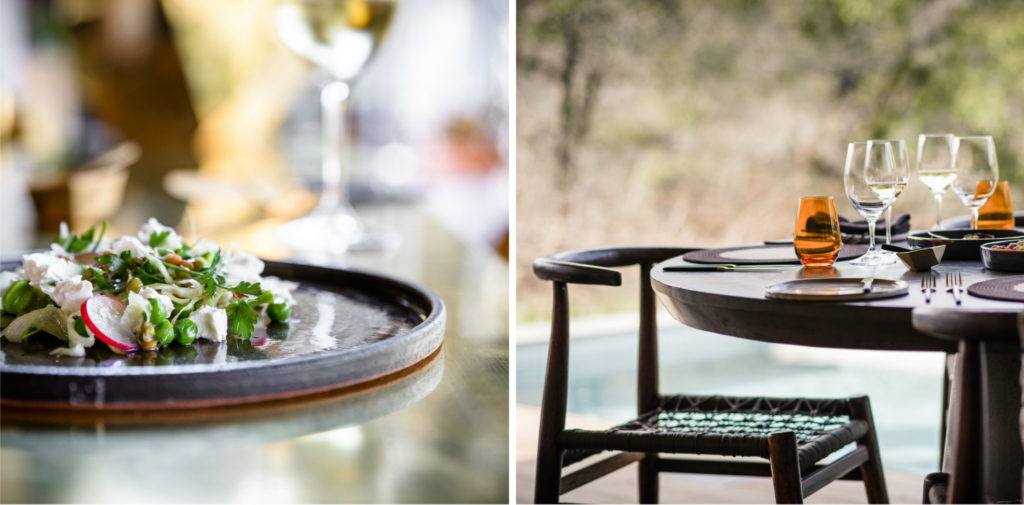 Singita's fresh new take on safari dining means guests can now experience a unique culinary circuit, with varying flavours and cooking techniques inspired by the setting and style of each lodge and also driven by sustainability best practices. We recognize that sustainable operations across all our lodges and urban offices play a major role in achieving our overall purpose to preserve and protect large areas of African wilderness for future generations. We achieve this through continued efforts to reduce our ecological footprint and to improve conditions for our people, and those in neighbouring communities.