Festive Food: A Family Affair
A Christmas in Africa conjures up images of bright sunshine, a festive table in the shade of a large tree, and splashing about in a swimming pool while a family feast is prepared on the barbeque.
By mid-December, with summertime in full swing, Singita's guests soak up the warmth of long, languid days, while exploring the beautiful wilderness areas surrounding the lodges and camps.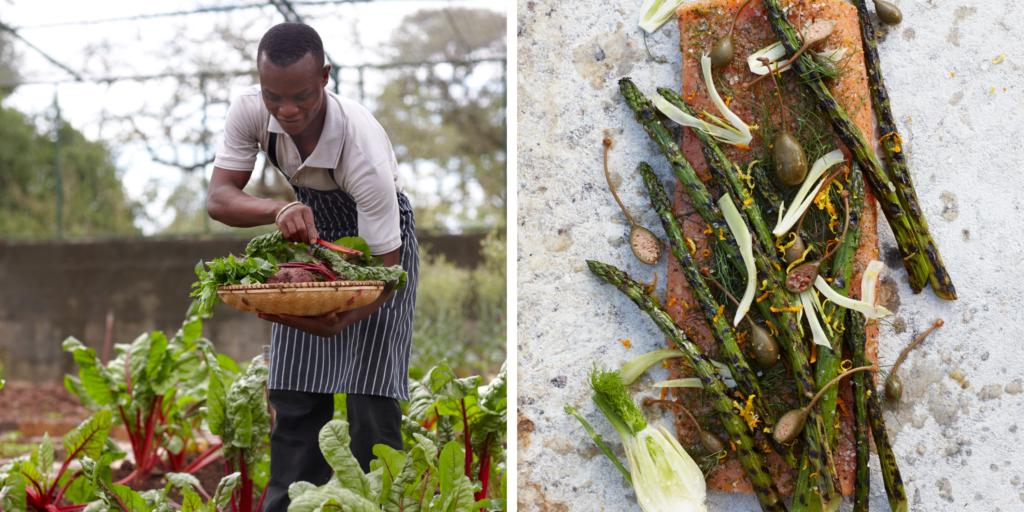 The luxury of time and space to experience Africa's magnificent wildlife and unspoilt landscapes is truly transformative, no matter what one's age. Travellers of all ages will be wide-eyed at giraffes bending down to drink, elephant calves bumbling through the grass and lions on the hunt. These moments in the wilderness make for animated storytelling at mealtimes when families and friends gather to share the day's events – while enjoying the magic of Singita's farm-to-table food journey.
Seasonal produce is complemented by fresh flavours and cooking techniques that echo the setting and style of each lodge. Delectable dishes like chicken breasts wrapped in Parma ham with a creamy leek sauce are par for the course, and Singita's trademark tapas – combined with flexible mealtimes – ensure relaxed feasts that are especially suitable for families or groups of friends.
Singita's collection of private villas in South Africa, Tanzania, Zimbabwe and Rwanda are equally suited to families or groups of friends and the seven exclusive-use properties are designed to offer the utmost privacy, as well as the ability to plan each day according to preference. These private villas come with a full staff complement, including a dedicated chef who creates tailor-made gourmet meals to suit guests' tastes and timelines.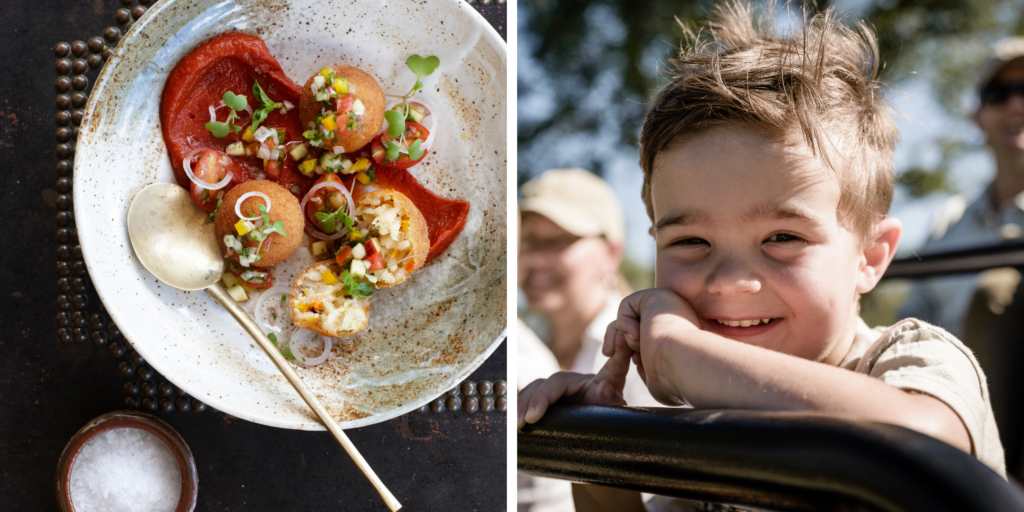 From lunches on the shaded sala at Singita Serengeti House, to bush breakfasts at Singita Malilangwe House or starlit dinners in the private boma at Singita Castleton – every meal time is a feast that allows guests to share the magic of the season in the "Place of Miracles" in which they find themselves.
RECIPE: Chicken Breasts Wrapped in Parma Ham with Creamy Leek Sauce »