Designing a Festive Feast
The African notion of ubuntu - literally meaning "humanity" but philosophically expressing the idea that we exist for connection and community - beautifully sums up the spirit of an African Christmas. At Singita, the holidays mean long, hot summer days spent in the company of those we love, sharing a festive feast under the stars and giving thanks for a year of health and happiness.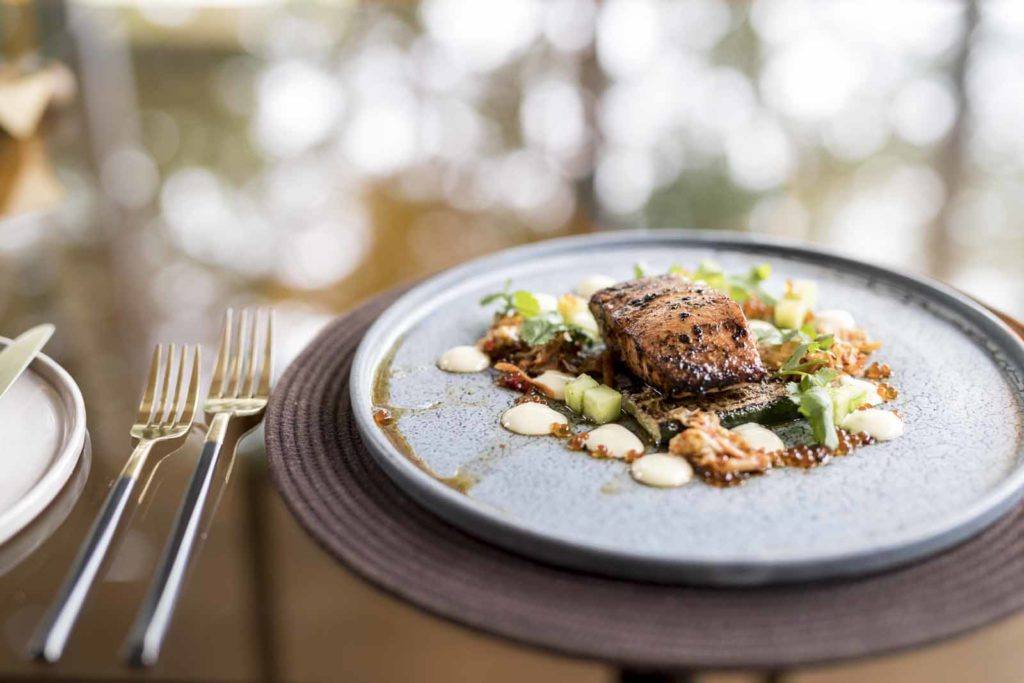 In the weeks ahead, we'll be unwrapping all the unique and enchanting details of Christmas in the "Place of Miracles" against the backdrop of the recently reinvented Singita Sweni Lodge. Set among the boughs of ancient trees on a lush riverbank, this glamorous property is a gleaming jewel tucked away in a remote corner of the Kruger National Park and an intimate hideaway that's perfect for a summertime safari.
One of the most exciting new additions to the lodge is a glass-walled kitchen designed with Singita's sustainability principles front of mind, using cutting-edge, energy-saving technology and efficient waste management. This beautiful new space is the backdrop for a reconceptualised menu created in collaboration with award-winning chef Liam Tomlin. With the festive season approaching, there is a renewed energy as the chefs translate the globally-inspired food philosophy at the lodge into mouthwatering dishes that celebrate an African Christmas.
Cooking techniques like char-grilling and smoking feature heavily on the menu and bring a more traditional festive flavour to unique and unusual local ingredients. Plates are punctuated with bursts of sweetness and acidity, which is balanced out with bitterness and salt, and warming umami notes. Mealtimes at Sweni are the perfect way for groups of family and friends visiting us over December to share in the joy of a lovingly-prepared menu with the stars of the southern sky twinkling overhead; the closest thing to snow they'll see this Christmas!
Sweni's interactive kitchen provides the ideal platform for Liam and Singita Kruger National Park's Executive Chef Andrew Nicholson, to introduce a range of experimental, artisanal cooking techniques reflective of the global food scene. The introduction of sleek, self-serve deli fridges, replenished with freshly prepared sweet and savoury snacks throughout the day, has given guests the freedom to eat when it suits them. Find out more about the approach to food on safari in this recent blog post: A New Style of Safari Dining at Singita Sweni Lodge »