Cocktail Recipe: Sweni Iced Tea
Hovering on the banks of the Sweni River in a 33,000-acre private concession in the Kruger National Park, Singita Sweni Lodge is an intimate, tranquil escape set among hundreds of ancient trees. The decks of the lodge seem to hover in the branches, while inside, rich calming colours and textures echo the hues of the natural surroundings.
The lodge's décor and ambience inspired staff member, Brett Applegryn, to create a cocktail that references the mood and feeling of this unique location. Sweni Iced Tea is a brandy-spiked cooler made with local rooibos tea, a refreshing herbal tea grown in South Africa and now easily available worldwide.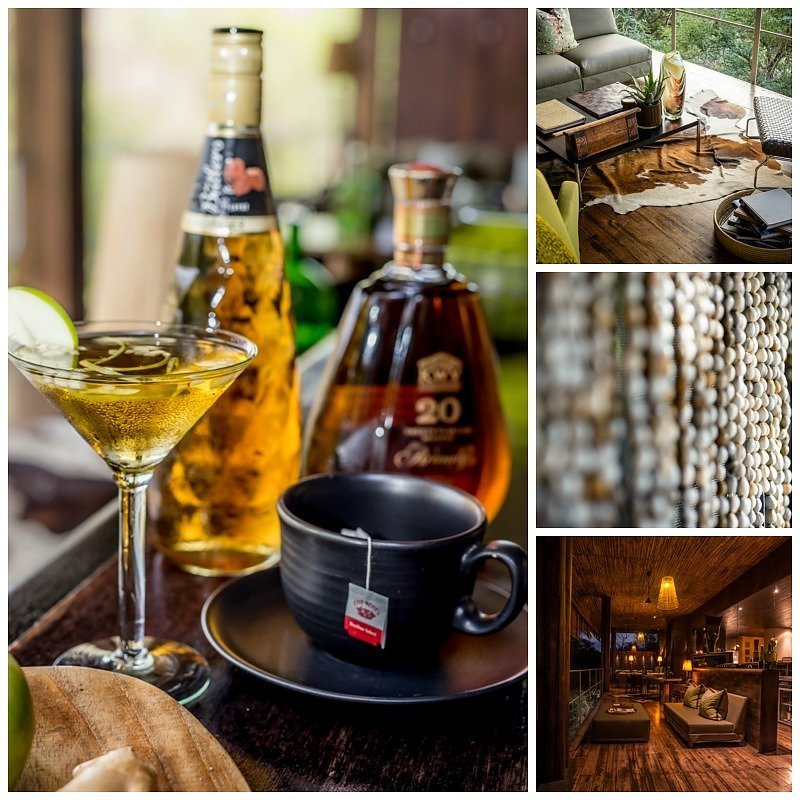 Sweni Iced Tea
Ingredients - what you will need: 25ml (1 part) gin bitters 25ml (1 part) brandy 80ml (6 parts) chilled rooibos tea
**Method - what to do: **1. Pour all ingredients into mixing glass with ice cubes 2. Stir well 3. Strain into a chilled martini glass and garnish with green apple and ginger 4. Serve straight or with extra ice
Get up close to Singita Sweni Lodge and its leafy surroundings in this short film on our Vimeo channel. Also, check back soon to see Brett's other Sweni-inspired cocktail: a fruity gin lemonade!