Safari Sommelier: Chantelle Gous
Singita is recognized as one of Africa's most influential collectors of wine with an extensive cellar showcasing a premium selection of wines, including some of the continent's most sought-after private reserves, exclusive release, limited single vineyard, and rare auction wines. Singita's experienced sommeliers are able to guide guests through a variety of wine styles, vintages and cultivars to find the wines most suited to their individual tastes. We interviewed Singita Sabi Sand sommelier, Chantelle Gous, to find out more about how she shares her passion for South African wine with guests:
Where did your career journey in wine begin? When studying in Stellenbosch , I started waitressing part-time while completing my postgraduate degree and this experience piqued my interest in wine. I am embarrassed to admit that I avoided evening shifts at my first waitressing job because I was scared of opening bottles of wine. When a guest would order a bottle of wine from me, I used to pray that it would be a screw cap. Today, after opening thousands of bottles of wine, I laugh at myself when I think back on it! After completing my studies, I left South Africa to work in Calgary, Canada for four years. The management of the restaurant where I worked encouraged me to complete my Wine Diploma and supported me financially during this process. I was intrigued (and very intimidated) after the First Level and I have been hooked ever since!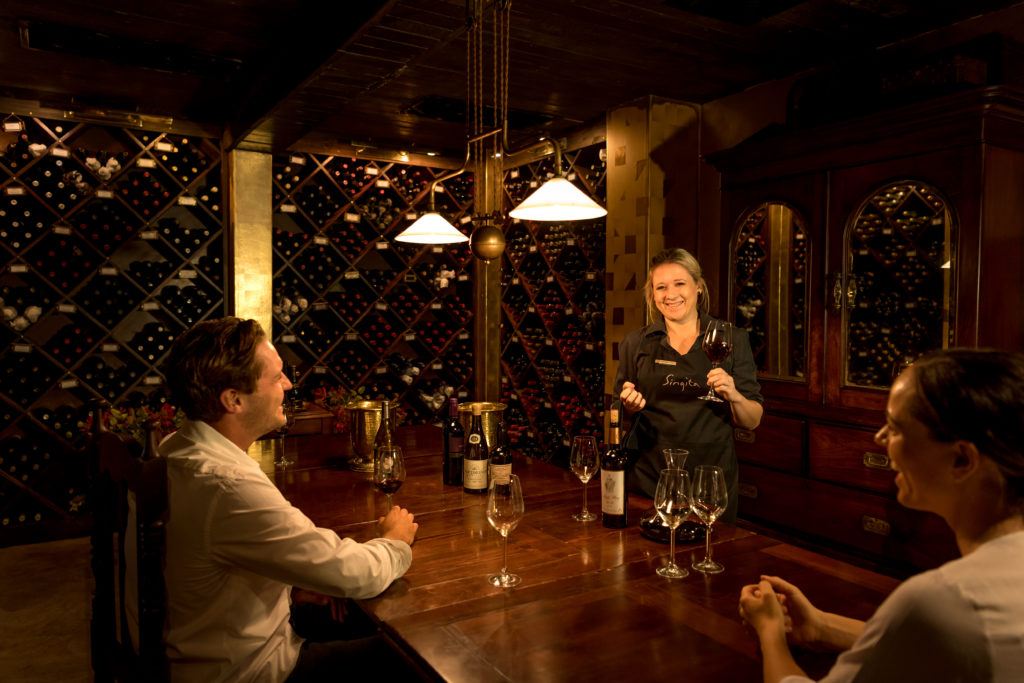 How did you end up working at Singita? I often ask myself that question! I wasn't familiar with the company before I got the position and I certainly did not plan to work in the African bush, but upon my return from Canada it occurred to me to apply for a job in the Kruger National Park as I had never visited the area before and it seemed like an ideal adventure at the time. I arrived in SA on Thursday, did my telephonic interview on Friday, flew up to the lodge on Wednesday, accepted the position the following Friday, and started two weeks later! That was nearly three years ago...
What do you enjoy most about your job? I enjoy many things about it, but some of my favorite things include working with an incredible team at Singita, meeting inspiring people from all around the world and working with a world-class wine program that is meticulously selected, matured and shared with Singita guests. I love meeting guests who return to Singita regularly and with whom I get to have a more personal wine experience. I enjoy doing wine tastings and teaching guests about South African wine – and I especially enjoy being able to introduce them to a world of wine without using intimidating jargon. At Singita, we always keep our wine tastings fun, informative and unpretentious.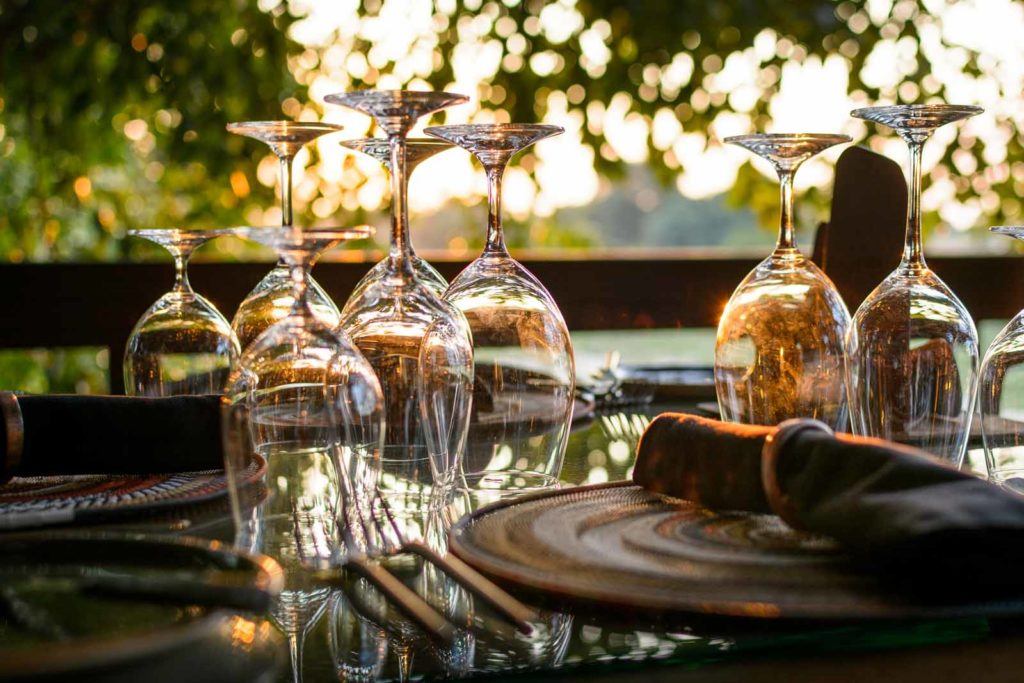 What do you enjoy most about working in the bush? I enjoy the peace and quiet of the bush and the sounds of wild, like hearing lions roaring in the night. I enjoy being so close to nature that a leopard walking past my bedroom is a perfectly normal occurrence. I also enjoy knowing that I work in possibly one of the most beautiful places in the world and that I get to be part of showing this "Place of Miracles" to guests from all over the world. I am privileged that I am surrounded and reminded every day of what really matters in life and Singita's commitment to conserving this for future generations makes me proud to be part of this company.
Describe your relationship with the kitchen teams and how food and wine are paired at Singita: Many guests enjoy having their wines paired with their dishes. Sommeliers are therefore encouraged and, in fact, expected to taste the food in order to know how to pair it best with wine. We often do training sessions where we pair food and wine together as a team to better understand how different ingredients react with wine. Each lodge has its own food style which gives our role added variety.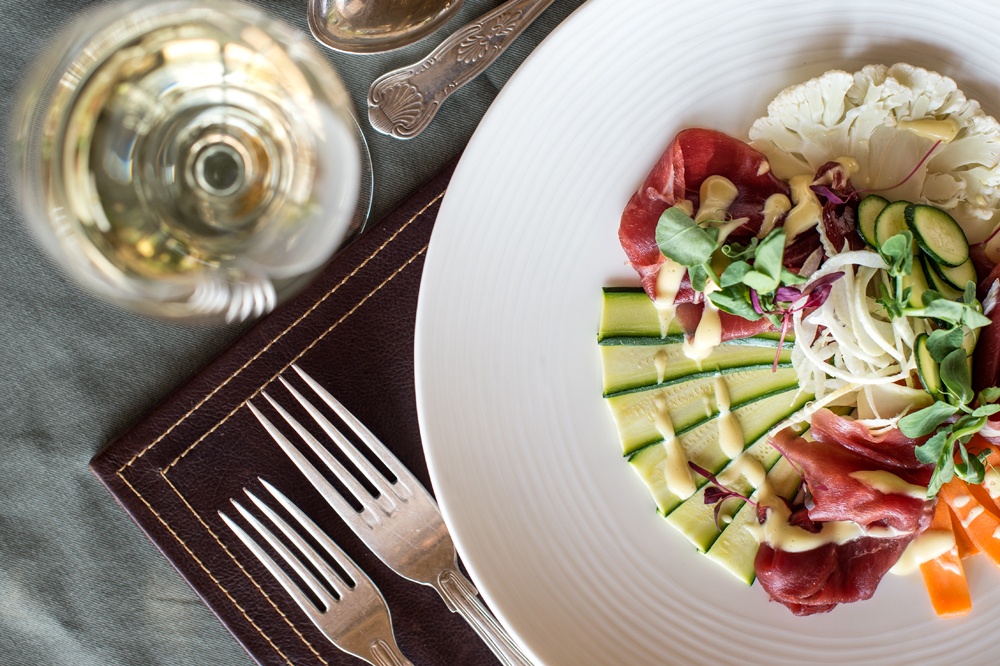 What is special about Singita's wine collection? The Singita wine collection is special for many reasons. The collection displays incredible diversity and world-class quality and it also has perfect storing facilities. But I believe what sets us apart from other wine collections – and puts us in a unique position – is that we showcase our wines when they are ready to be enjoyed. Most wines today are drunk too young because wineries cannot afford to mature the wines before they are sold. Singita is one of the very few places in the world that matures wines and offers them to guests at the point of optimal enjoyment. By maturing our local wines, guests get to appreciate their incredible quality by experiencing them at the best possible time. Singita has maturation facilities in Stellenbosch and the mature bottles are only sent to the lodge when they are ready to be enjoyed, whether it is three or 13 years later. This is undoubtedly the best part of working with the Singita wine collection.
Any interesting tastings or wine experiences done for guests recently? Yes, I was privileged to attend a wine tasting hosted by François Rautenbach (Singita's Wine Director) for returning guests who were visiting Singita for the 15th time. When I attended a wine tasting during their visit of 2015, I realized in that moment that I'd made the right decision to come to Singita. I was therefore very excited to attend a tasting with the same guests this year. It was here that I tasted the Skerpioen from Eben Sadie and a Semillon from a vineyard planted in 1896! Tasting wines such as these simply leave me speechless but honored to be able to taste a part of SA's history. It was a truly unforgettable experience.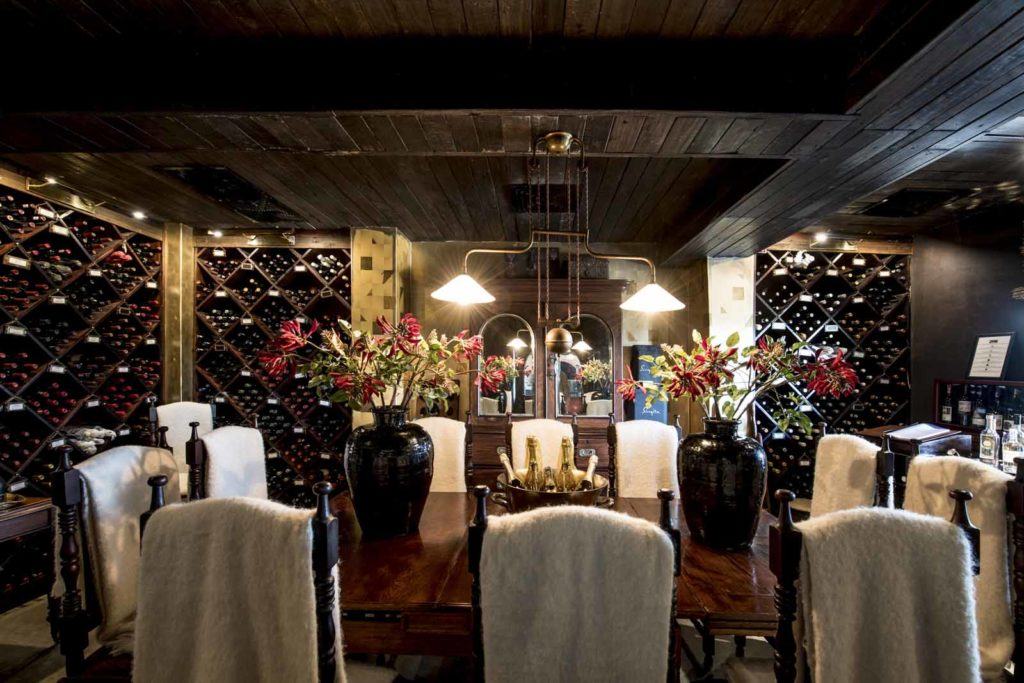 **What wine trends are you seeing in the industry this year? **I think one of the most exciting trends is minimalistic winemaking where the focus is mostly on the vineyard, with a more natural approach in the cellars. These winemakers often ferment their grapes in whole bunches, without the addition of any cultured yeasts, allowing the fermentation to remain as natural as possible. This leads to interesting, complex flavors in the wine that keeps the consumer intrigued. Making interesting white blends using grapes such as Clairette Blanche, Palomino and other less 'noble' grapes has lead to very exciting white blends with texture, character, and complexity. Shiraz and Shiraz-based blends are also showing very promising results and are fast becoming a firm favorite. Think deep dark berries, violets, spices and graphite characters. Shiraz has a way of transforming itself in different sites and leaves the taster constantly guessing. A very exciting category.
**What do you think is special about South African wines? **I think that there is an honesty about high-quality SA wines which is special in many ways. Modern South African wines demonstrate a sense of place – they show our history, the challenges we have faced and what we have overcome to get to where we are today. Drinking a glass of Chris Alheit's white blend, Cartology, shows the Cape's heritage vineyards, its humble beginnings and where we are today. I love that about wine and in particular, SA wine.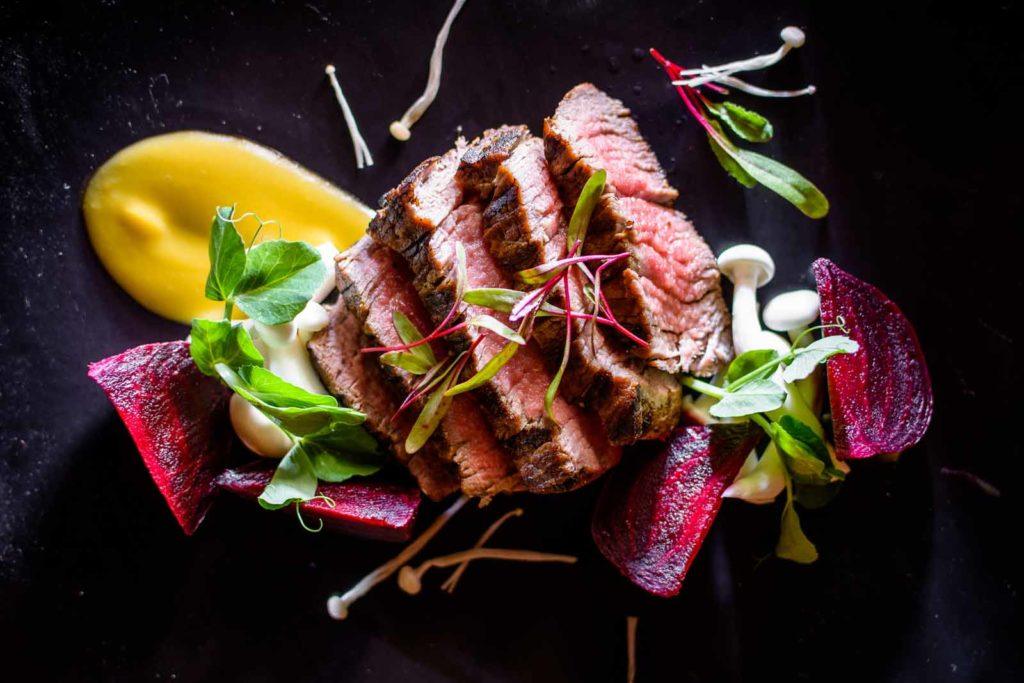 It is also inspiring to see how South African winemakers are absorbing new knowledge, techniques, and inspiration from all over the world and incorporating it in their wines while staying true to their local heritage. We are taking more risks with the grape cultivars we grow and use in blends and how we vinify them. In a sense, many winemakers are returning to the old traditional ways of staying true to the grape and where it grows, as opposed to interfering too much in the cellar. We are proudly showcasing South Africa through our wines and we have become more confident in doing so, easily competing on an international scale.
As with all that Singita does, community upliftment is central to the Singita wine program as well. François Rautenbach has created a special training program for enthusiastic young wine lovers, developing the 'next generation' of sommeliers for Africa. The training provides educational assistance, personal mentoring, formal wine training and access to Africa's finest wine program. Learn more about the selection, acquisition, maturation, and distribution of the wines for each lodge by reading these blog posts which go into great detail about the unique Singita wine experience.