luxury safari in Zimbabwe
Malilangwe Wildlife Reserve
The Photographic Hide to Seek
If you're a regular reader of our monthly Wildlife Reports then you'll know that Singita Pamushana is well-known for its incredible number and variety of African wildlife. Visitors to the reserve are usually fortunate enough to see a host of animals; a list which might include elephants, lions, cheetah, buffalo, rhino or even endangered wild dogs. These sightings usually take place during the twice-daily game drives but Singita Pamushana also offers guests a unique wildlife experience in a well-camouflaged photographic hide at one of the waterholes. Field guide Jenny Hishin tells us all about it and shares a selection of photos she has taken while in the hide: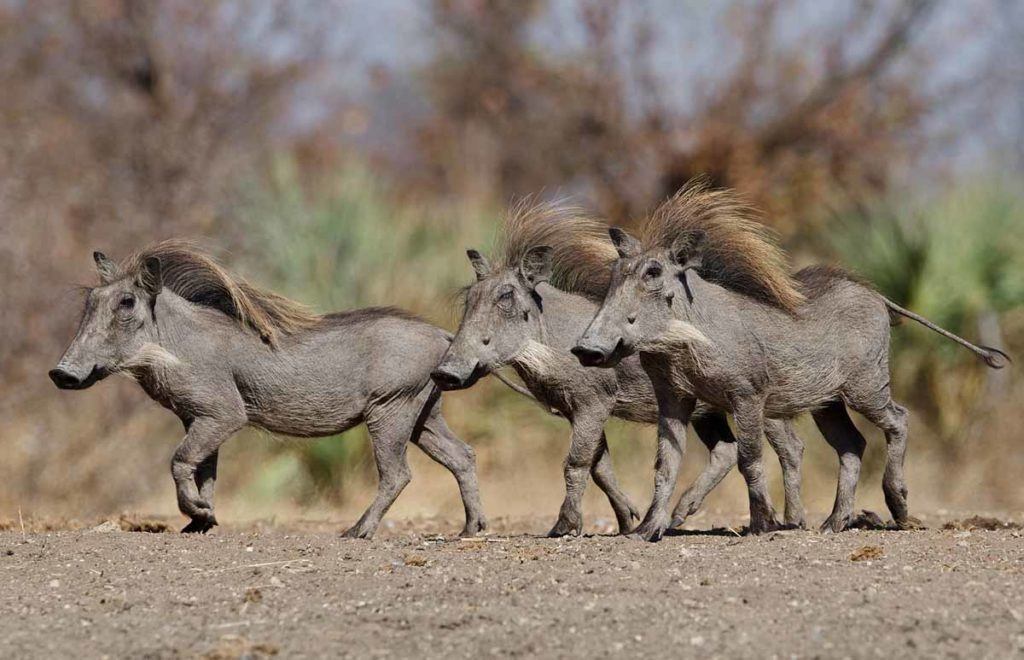 A family of grunting warthogs
"Safari boat cruises, tiger fishing, bush walks, San rock art and village visits aside, the most popular between-game-drive activity at Singita Pamushana, is spending time in the photographic hide. Behind an unrevealing mound of sun-baked soil you'll find a trap door. Follow the steps underground and you enter a cavernous room with windows that open to the water at chest height. There's a comfortable bench seat, ample room for your photographic equipment, and even an en-suite flush toilet.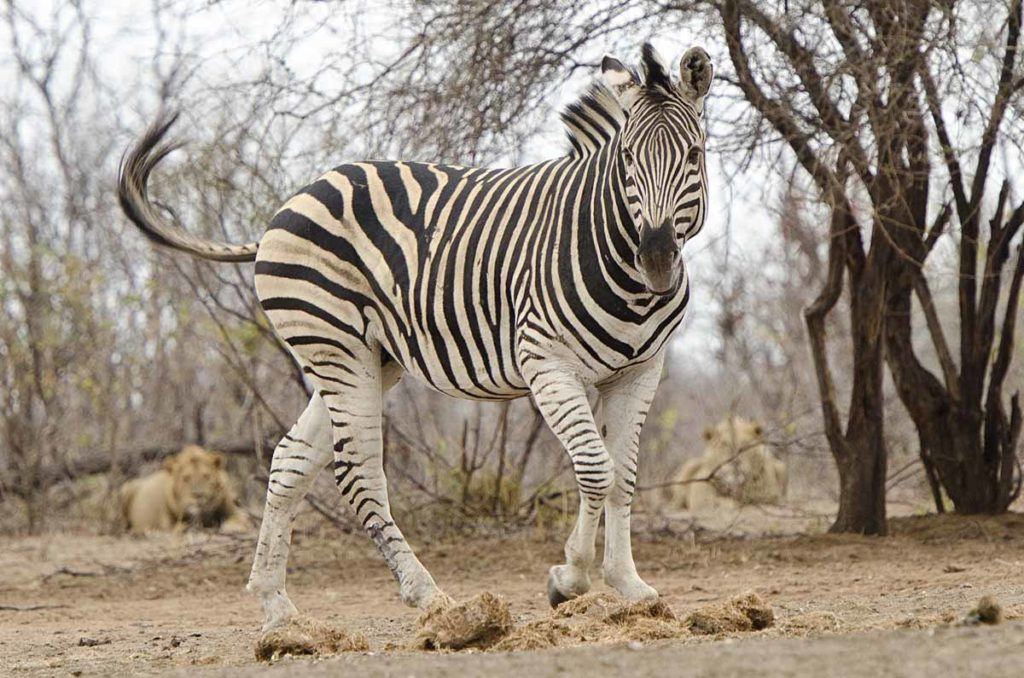 A zebra doesn't realise it is being watched by two male lions.
A guide accompanies up to six guests in the hide, while keen photographers and those who delight in up-close-and-personal wildlife interaction are eye-level with the water. There is a chance of seeing all the predators as the water attracts impala, zebra, giraffe, kudu, wildebeest, buffalo, warthogs and thousands of birds. It is a favourite sundowner spot for rhinos but it's the elephants that make the most of it by drinking and splashing about - sometimes spraying guests inside the hide with mud as they squirt the cooling balm from their trunks.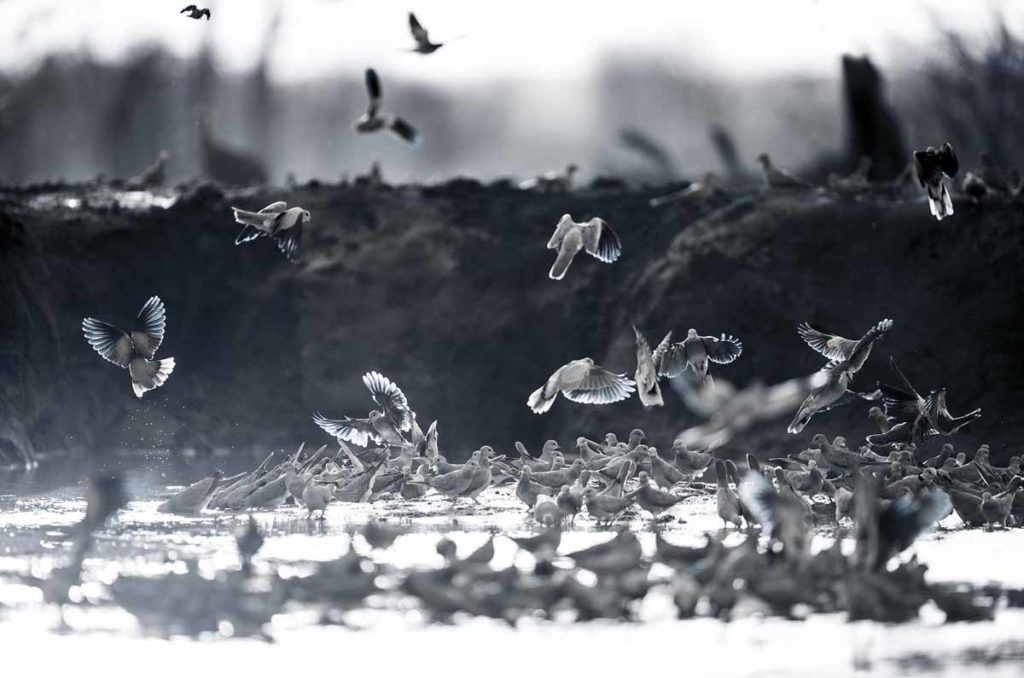 An artistic angelic host of doves
Some of the rarer and notoriously difficult to photograph wildlife is drawn to the water, and if you remain undetected you could end up with spectacular images of reedbuck, sable, hartebeest and even small creatures like a slender mongoose. In order to remain undetected, we recommend that guests wear dark colours, stay very quiet and turn the sound off on their cameras if possible.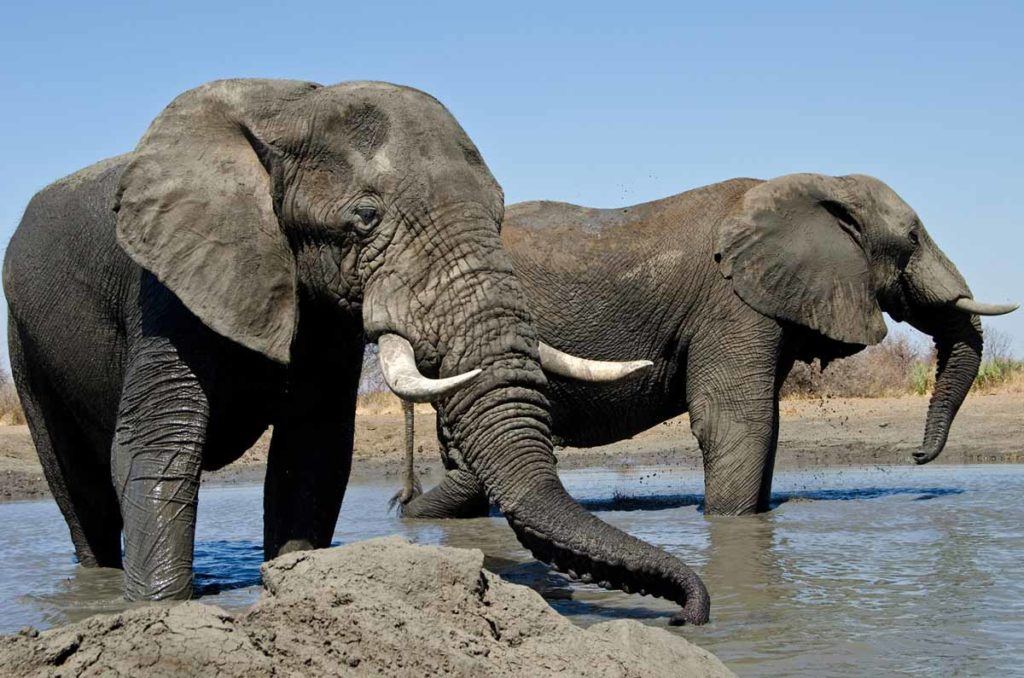 Bathtime for these elephants
Equipment-wise, a long zoom lens on a tripod is ideal for close-ups of birds and animal portraits, while a hand-held wider lens allows for full-body images and a wide angle captures the whole scene and a true sense of just how close the animals are. You can even take excellent smartphone photos from inside! But the best thing about photographing from the hide is the scope of creative freedom to push the limits, play with light balance, create blur or freeze the moment.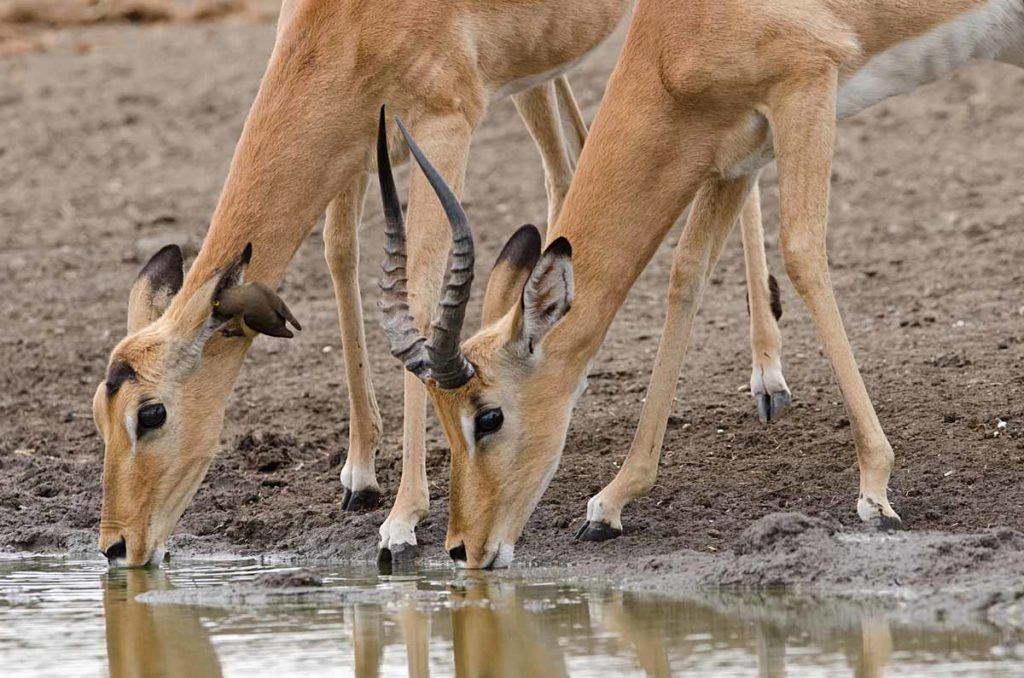 Impalas drink warily
The hide is in the drier basalt soil part of the reserve at the only pan for a vast area and is at its busiest in the dry months from April to November. Of course, there are times when the hide is inaccessible due to rain – or like the time guests were unable to proceed inside because a huge male lion was sleeping on top of the door!"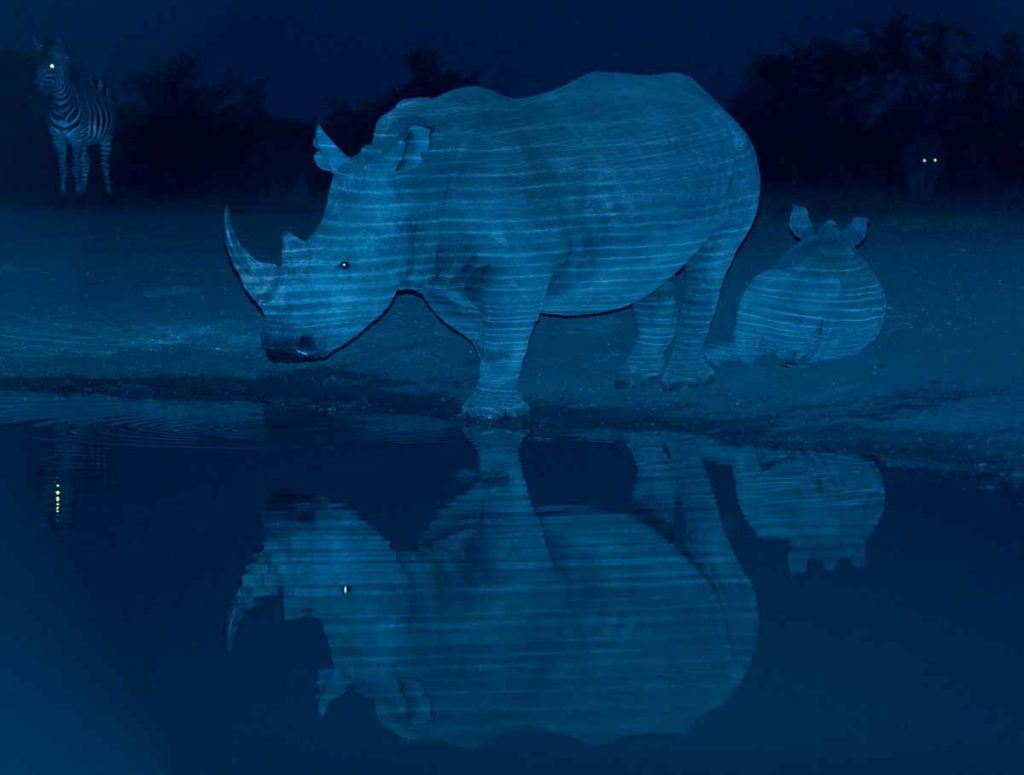 Blue rhinos and unseen eyes
Singita Pamushana Lodge forms the ecotourism arm the Malilangwe Trust, and its role is to help foster the sustainability of the wildlife and broader ecology, while enabling guests to share the magic of the lodge and the reserve. By bringing visitors to the area, the lodge helps to support the numerous conservation and community outreach and development programmes undertaken by the Trust, which you can read about here.