Grumeti Air Takes Flight in Tanzania
Getting to Singita's six award-winning lodges and camps in the Serengeti is now even easier with the launch of Grumeti Air; our partner airline that gives guests direct access to the best of East Africa.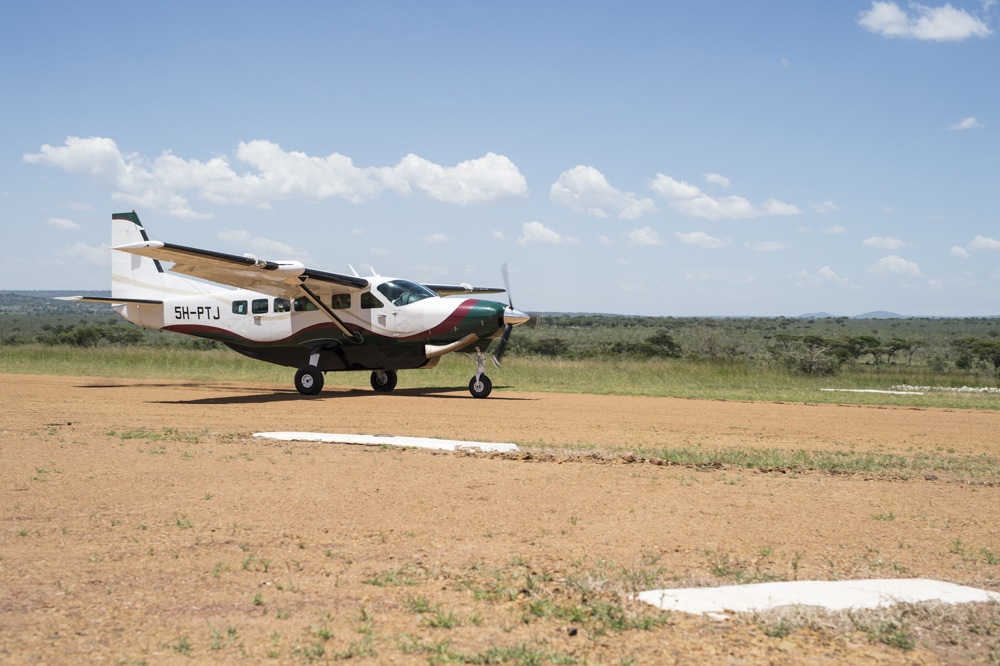 Grumeti Air makes it quicker, easier and safer than ever before, offering Singita's guests a seamless connection to one of Africa's most iconic wilderness areas. In addition, the airline allows the Singita experience to commence as soon as your journey across Tanzania begins, putting you in the hands of our team from start to finish. The convenience and time-saving offered by Grumeti Air is another benefit for those travelling with our partner airline; with daily direct flights from Arusha to Singita Sasakwa via Kilimanjaro, guests don't have the usual delay of stopping off at other airstrips along the way. The uninterrupted journey to Singita's 350,000-acre concession in Grumeti from Tanzania's main travel hubs means less time in the air and more time enjoying the expansive plains of the Serengeti. For guests visiting further north to Singita Mara River Tented Camp, all that remains is a scenic, 15-minute hop to the spectacular Lamai Triangle.
The Grumeti Air fleet comprises of two turboprop Cessna Caravans - the smaller of the two carries eight passengers and the larger Grand Caravan carries 12 passengers and each of these aircraft are flown by a team of two highly qualified and experience pilots. With 30,000 hours of flying time under the belts of our captains and their co-pilots, and impeccable safety records all around, every aspect of the journey to and from your Singita safari is enjoyed in complete comfort. Each flight also comes with the kind of warm, personalised service that Singita is known for, making you feel right at home as you take to the skies.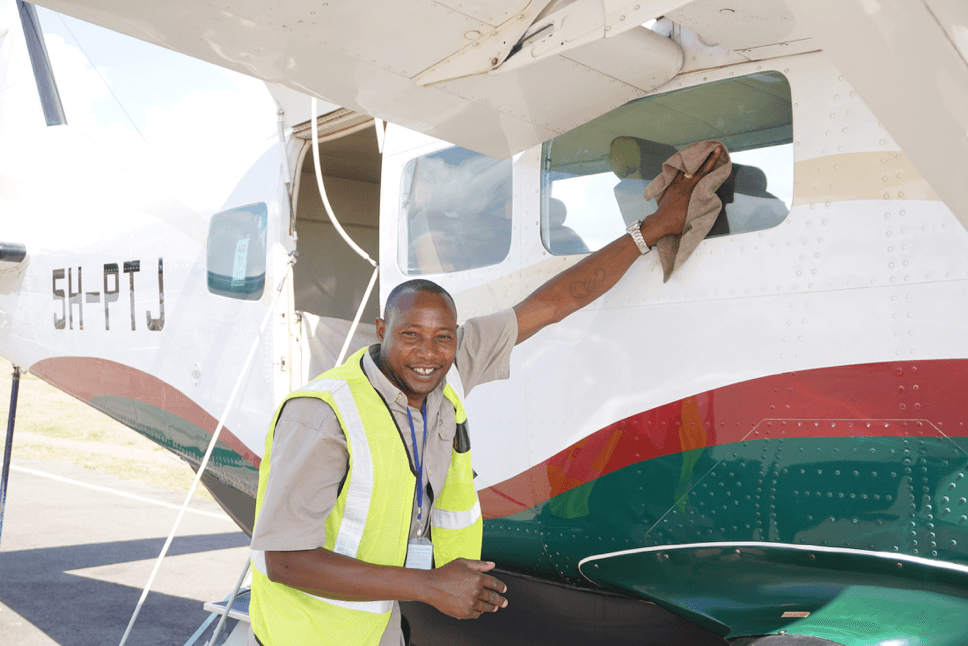 With East Africa now more easily accessible with Grumeti Air, we've put together a new one-stop itinerary for guests to experience a Serengeti safari the Singita way. This exclusive four-night safari includes two nights at Singita Sabora Tented Camp and two nights at Singita Mara River Tented Camp (with one complimentary night), as well as flights on Grumeti Air, private transfers and luxury overnight accommodation in Arusha. Guests are also met and escorted through Kilimanjaro airport on arrival and departure. It's just another way that Singita and our partner airline Grumeti Air are bringing the hospitality and wildlife experience of our lodges and camps in Tanzania that much closer.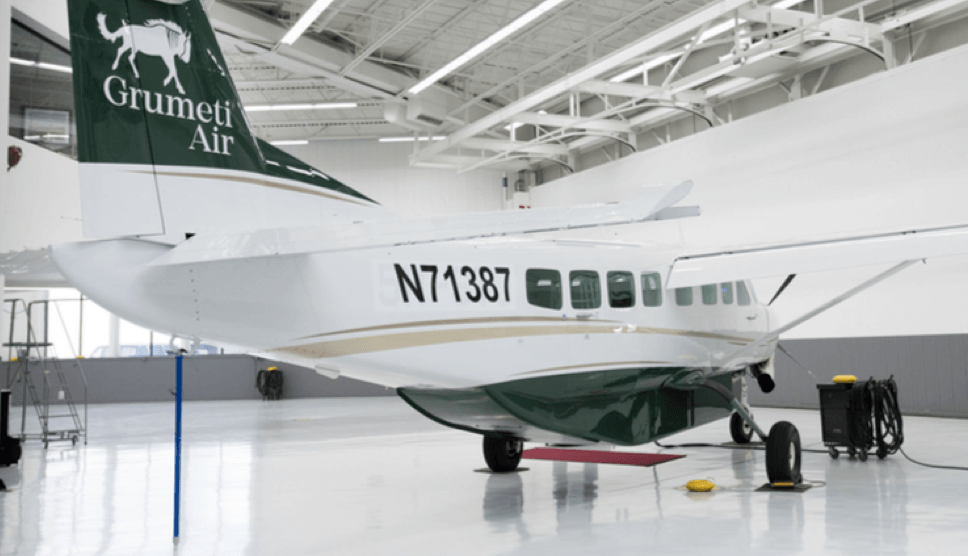 With a combined area of nearly 450,000 acres under Singita's protection in Tanzania, our conservation work in the Serengeti has never had more impact. Our conservation projects in East Africa include an elite anti-poaching task force and new canine unit at Singita Grumeti, a programme to reintroduce endangered and locally extinct wildlife species like black rhino and wild dogs, small enterprise development that supports local communities and an Environmental Education Centre that teaches young learners about the importance of sustainability. Discover more about these important conservation and community partnership programmes here.