Luxury safari in the Serengeti
Cocktail Recipe: Blueberry Gin Royale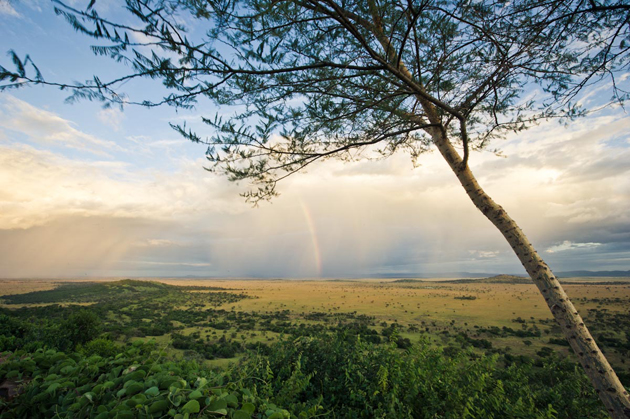 Perched atop a gently sloping hill in northern Tanzania, with a breathtaking view across the Serengeti plains, lies a turn-of-the-century stone manor house with a sweeping veranda that leads down to a lush, rolling lawn. This is Singita Sasakwa Lodge; an elegant property that harks back to the safari splendour of yesteryear.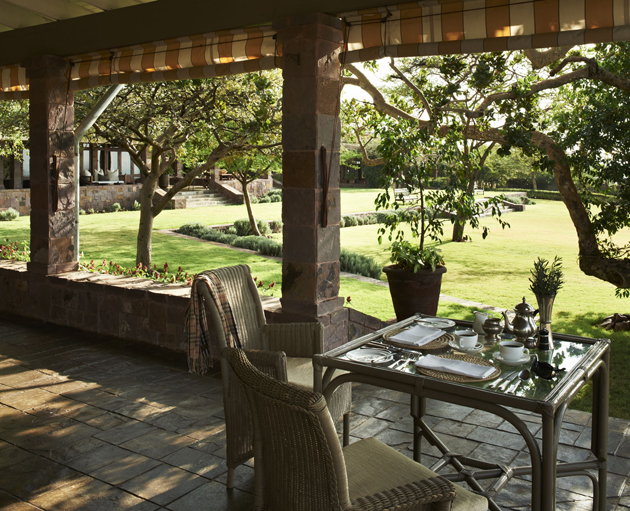 From Sasakwa Hill, the eye is irresistibly drawn over the endless grasslands and acacia forests below, to the blue mountains in the distant horizon. Year-round, the area boasts an abundance of game and it is a very special experience to watch the animals scattered across the wide plains, or witness the spectacle of a rainbow after a welcome shower of rain.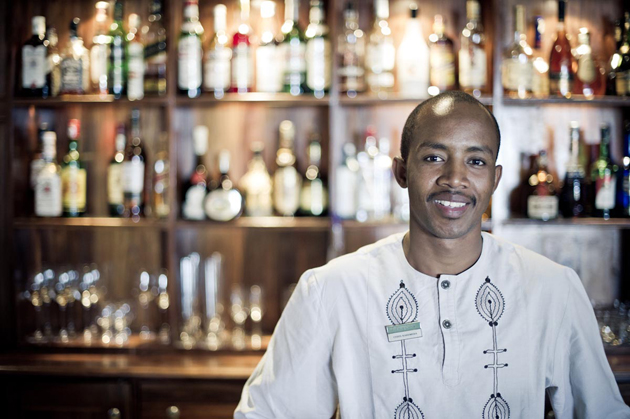 Singita Sasakwa Lodge holds special appeal for those with a passion for refined luxury, ensconcing its guests in comfort, charm and old-world sophistication. The food and beverage menu at the lodge reflects this, and traditional cooking methods are approached with a classic but experimental attitude. One such example is the Blueberry Gin Royale - a fruity, refreshing twist on the more typical Sloe Royale. This cocktail epitomises the regal opulence of the classically beautiful Singita Sasakwa Lodge.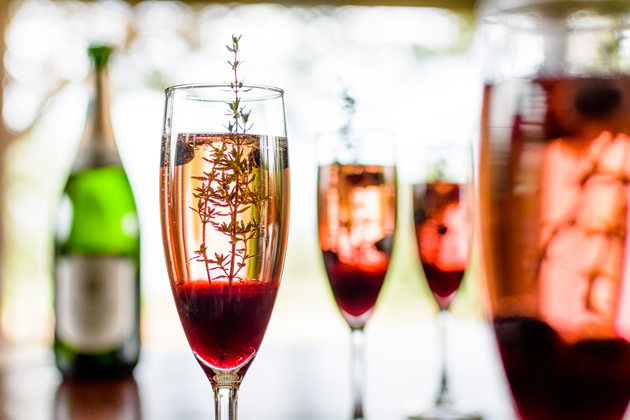 BLUEBERRY GIN ROYALE
Ingredients - what you will need: 1 cup blueberries + extra for garnish 1 cup water 1 cup sugar 1 bottle of sparkling wine ½ cup gin 4 long sprigs of thyme 1 cup ice
Method - what to do: 1. In a small saucepan, bring the blueberries, water and sugar to a boil 2. Reduce the heat and simmer for 10 minutes, until the blueberries are soft and the simple syrup has turned to a bright pink colour 3. Remove from the heat then drain the blueberries and allow to cool 4. In a cocktail shaker, add the ice and gin and shake until the gin is ice cold 5. Divide the gin between the four Champagne flutes and add 1 tablespoon of blueberry syrup to each glass 6. Slowly pour the sparkling wine down the side of the glass until it is ¾ full 7. Garnish with fresh blueberries and a sprig of thyme
Makes 4 servings
Singita Sasakwa Lodge is one of five lodges and camps in Singita Grumeti, situated adjacent to the Serengeti National Park in Tanzania. The region forms an integral part of the Serengeti-Mara Ecosystem, the home of the Great Migration and excellent year-round game viewing. Learn more about the area on our website or watch this video to see its incredible beauty for yourself.