Adventure to the South: Experience the Wildest Places on Earth
For more than 25 years, Singita has been synonymous with the life-changing wildlife experiences to be had in the vast wilderness where it operates in Africa. Driven by a 100-year purpose that seeks to protect this land and its flora and fauna for future generations, Singita is committed to the continued conservation of the continent's most iconic landscapes. Now, Singita is taking this philosophy a step further by partnering with White Desert Antarctica and One&Only to offer guests an adventure like no other; a series of unique encounters with the wildlife that define some of the world's most precious wild places.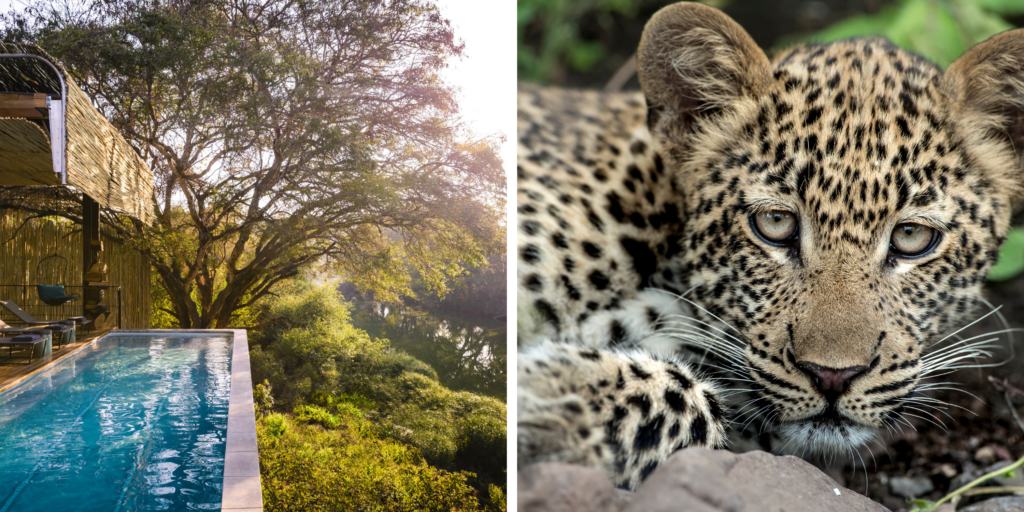 Singita Sweni Lodge, Kruger National Park
The 11-night journey begins in the Kruger National Park - South Africa's largest wildlife reserve - with four nights at either Singita Lebombo or Sweni Lodge. Their remote location, set deep in the bush overlooking rivers filled with hippo and crocodile, is complemented by contemporary architecture and design that allows for a close connection with nature. Whether game-spotting from each suite's private deck or enjoying twice-daily game drives across Singita's 33,000-acre private concession in the Park, guests are immersed in a spectacular landscape that plays host to Africa's most iconic animals. Elephant, giraffe, zebra, lion, leopard and cheetah are regular sightings for the guides and their guests, along with healthy populations of the birds, cats and other plains game that make up the incredible diversity of wildlife here.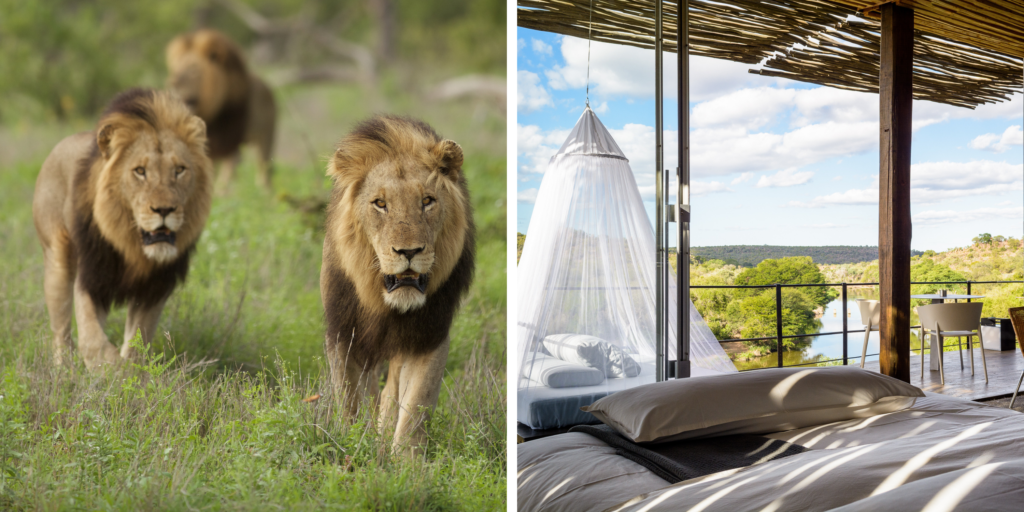 Singita Lebombo Lodge, Kruger National Park
Cosmopolitan Cape Town is the next stop on the adventure, where guests will spend two nights soaking in the vibrant culture and energy of the Mother City at One&Only Cape Town before jetting to the Antarctic Circle. This luxurious retreat in the heart of the famous V&A Waterfront boasts dazzling views of Table Mountain and offers easy access to this dynamic melting pot of food, culture and history. Explore the sights, indulge in world-class dining, discover the region's famous wines and take in the immense beauty of the city where the mountain meets the sea.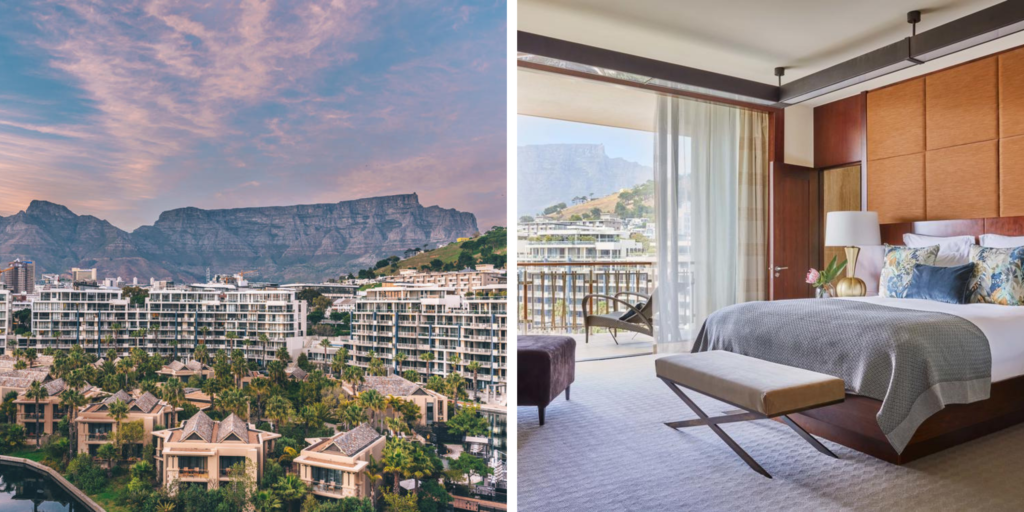 One&Only Cape Town
The final leg of the journey takes guests from the tip of Africa to the southernmost continent on Earth; a vast, extraordinary wilderness of ice and snow. Here, guests will witness a rare and unique wildlife spectacle as one of Antarctica's largest emperor penguin colonies prepare to welcome the next generation. Visiting the region early in the season, thousands of penguin chicks will emerge from the warmth and safety of their parent's feet to take their first steps across the ice. Home base will be Whichaway Camp; a cosy, luxurious and environmentally-sensitive refuge from the elements that accommodates up to 12 guests in six spacious, state-of-the-art sleeping pods. A communal lounge, dining room and kitchen provide sanctuary in complete luxury and comfort where guests can relax, unwind and enjoy award-winning cuisine. Other activities at the camp include ice-climbing, hiking through iridescent blue-ice tunnels and 4x4 trips to local science bases.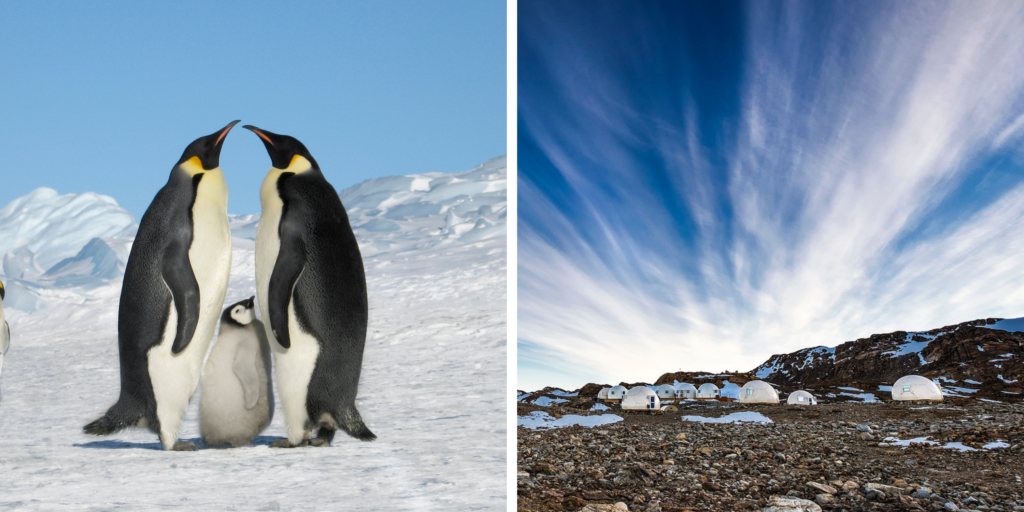 Whichaway Camp, Antarctica
This exclusive journey offers guests a once-in-a-lifetime experience. The package includes:
A 12-day itinerary, commencing 12th November 2019
From USD 67,000
Accommodation
4 nights at Singita Kruger National Park
2 nights in a Premier Marina Mountain King Room at One&Only Cape Town
5 nights at Whichaway Camp with White Desert Antarctica
Flights
Return Federal Air flights between OR Tambo International Airport and Singita Kruger National Park
Commercial flight from OR Tambo International Airport to Cape Town International Airport
Airport meet & greet with transfer to One&Only Cape Town
Return flights from Cape Town International Airport to the Antarctic interior on a Gulfstream G550 jet
Return DC3 Basler flights to Atka Bay to see the Emperor penguin colony
Meals & Activities
Singita: All meals and beverages (excl. French Champagne), daily game drives, walking safaris, gym, wine tasting, WiFi & laundry service
One&Only: Full daily breakfast at Reuben's, use of One&only Spa Thermal Suites
White Desert Antarctica: All meals and beverages, all excursions and visit to an Emperor penguin colony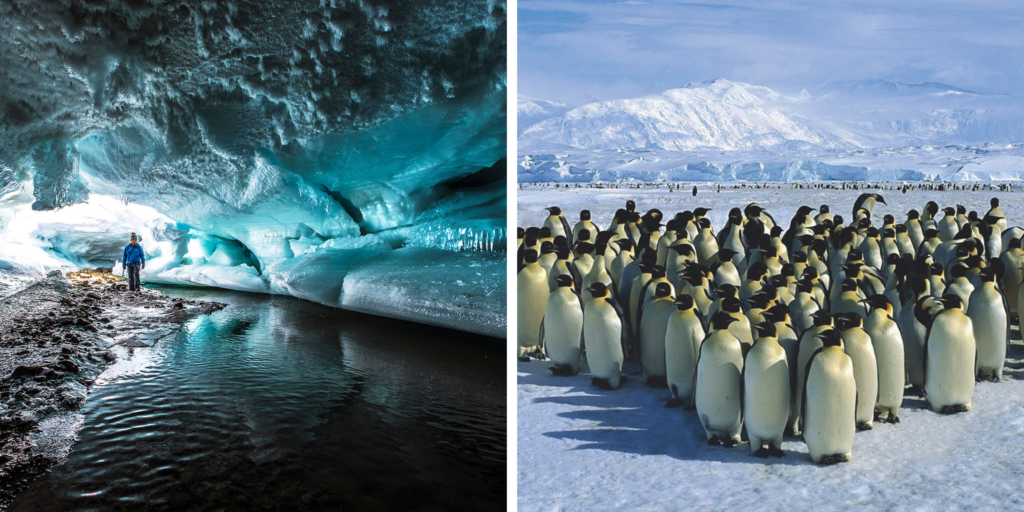 Whichaway Camp, Antarctica
BE PART OF THE ADVENTURE From USD67,000 per person. Email reservations@singita.com to find out more and book your own Adventure to the South.