Environmental Education Centre
Life Lessons from the Grumeti Fund Environmental Education Center
Standing in a quiet corner of the vast Singita Grumeti reserve in Tanzania, surrounded by thorn trees and the grassy plains of the Serengeti, is a bright, airy classroom decorated with colourful posters and sustainability slogans. Up the path leading out the door is a pair of neatly-kept dormitories and a dining room with space for all the students and their teachers. This is the Grumeti Fund's Environmental Education Center (EEC); a facility that hosts the conservation courses for which it was intended but has come to play a much more expansive role in the community.
With the capacity to host hundreds of children from local secondary schools each year, the EEC's main function is to run week-long residential programmes that highlight critical environmental issues such as deforestation, soil erosion, waste management and water conservation. Each course is presented to a dozen students at a time. The combination of traditional classes and field trips into the reserve gives all of them the opportunity to experience and appreciate their natural heritage first-hand. Despite living in such close proximity to the Grumeti Reserve, for many of them it will be the first time they will encounter Africa's most iconic wildlife up close.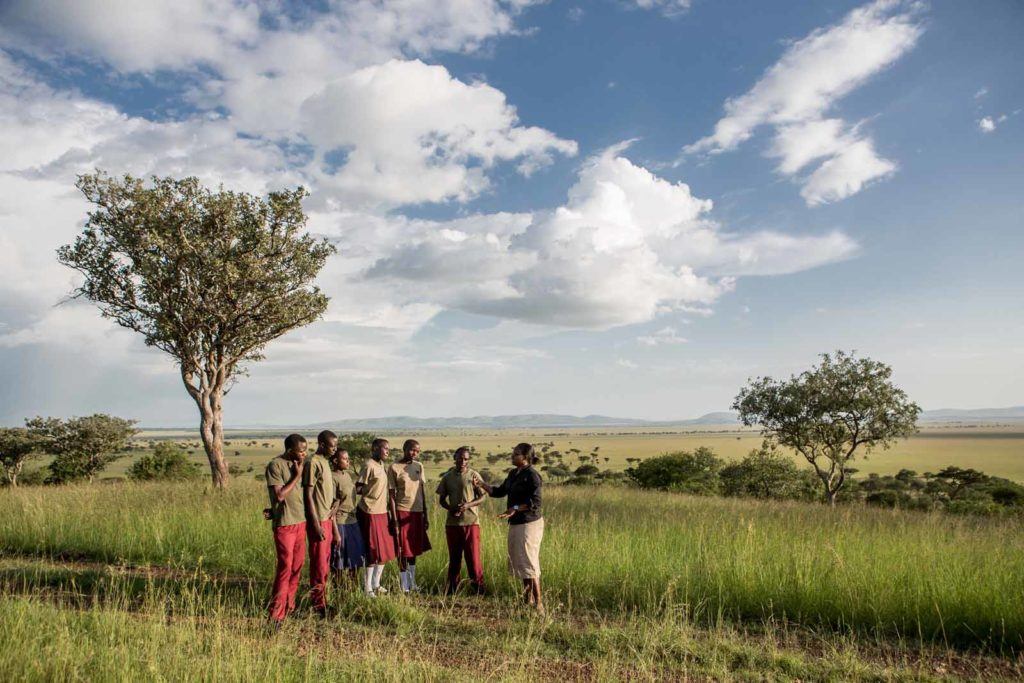 These courses have been completed by 2,500 learners to date, with more than a third having gone on to participate in their own conservation clubs at school. They become agents of change - planting indigenous trees, addressing soil erosion and tackling many other critically important environmental issues. This ripple effect into the communities neighbouring Singita Grumeti is an important part of the Fund's objective to spread awareness about the critical role each individual plays in minimising their impact on the Earth's limited resources. Working together with these communities is essential if Singita is to meet its conservation goals, as well as preserve the integrity of each wilderness area and its ecosystem. Ensuring that communities understand and benefit from the existence of the reserve is an important element of this relationship.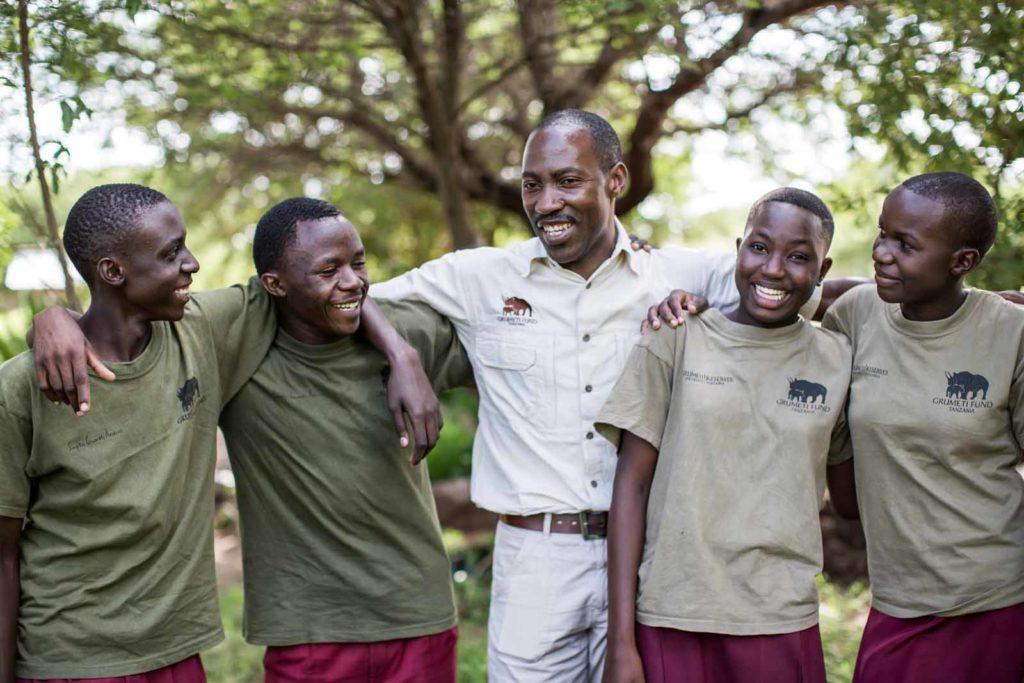 When the EEC is not hosting an environmental awareness course, it is used for a number of other functions. It hosts English Immersion Camps for primary school learners, giving extra lessons to Swahili-speaking children transitioning to secondary school, which is taught in English in Tanzania. Primary school English teachers are also trained at the EEC at the beginning of the school year to assist them in teaching a second language to these learners. The Grumeti Fund's scholarship recipients - individuals from the local community who show promise and commitment to their studies - receive life skills training on topics such as leadership, health topics, career exploration and dream mapping. When the EEC isn't being used for one of these important courses, it is also used as a facility to conduct training for staff of Singita and the Grumeti Fund, including First Aid, game scout training and mentorship sessions.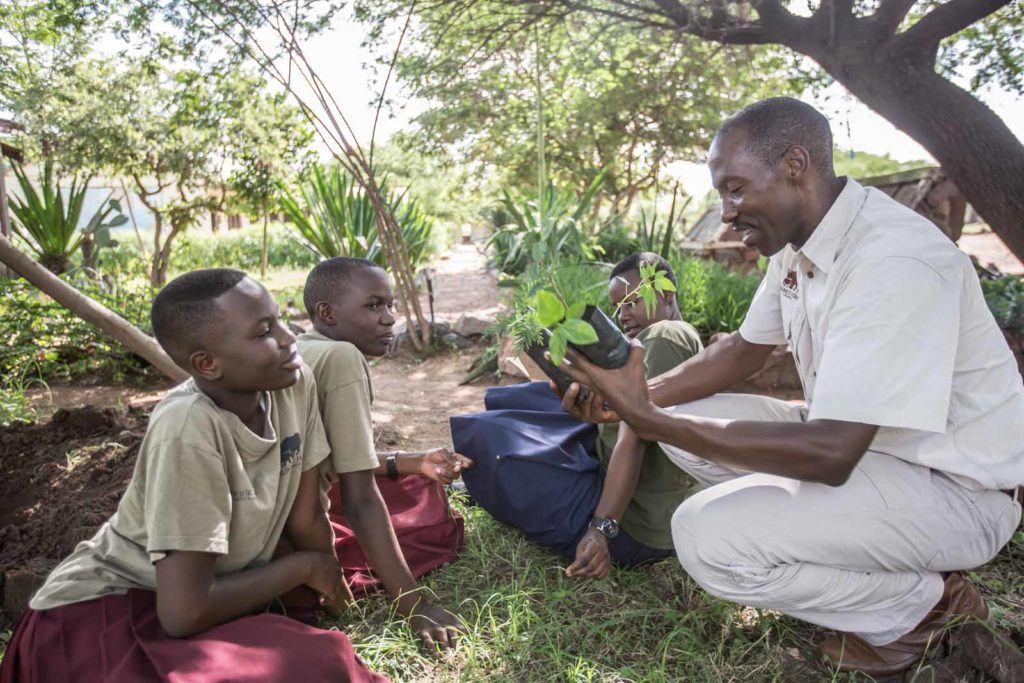 Our guests are welcome to visit the EEC and meet principal Laurian Lamatus, who has supervised the programme since 2009. His enthusiasm for teaching environmental education is thoroughly uplifting and guests can't fail but be inspired by his passion. This usually forms the first stop on the Singita Grumeti community visit itinerary; an interactive excursion that takes guests into the neighbouring village to see a number of community partnership projects in action. These visits give guests insight into the work done by the Fund and a glimpse into the daily life of local communities. Bringing these projects to life is an important and often profoundly moving experience for many of our guests; as meaningful as seeing Africa's precious wildlife thriving in their natural habitats under the watchful eye of the Grumeti Fund's dedicated conservation teams.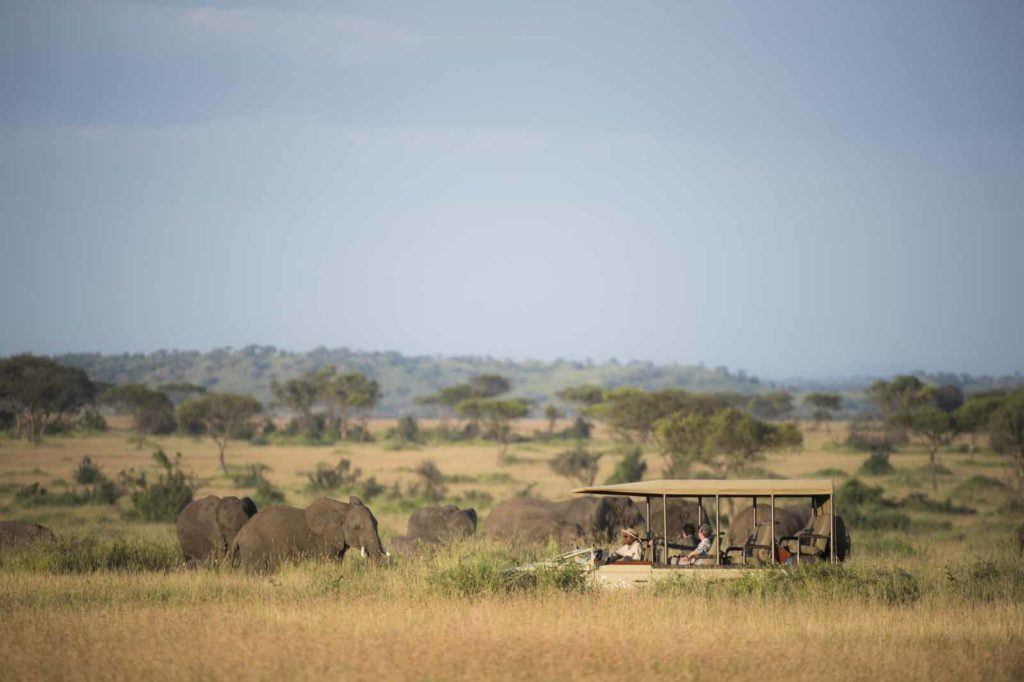 Want to get involved? The ongoing success of the EEC is dependent on the generosity of donors who help the Grumeti Fund to fulfil its conservation goals. Singita's guests and the public at large have the opportunity to sponsor one student, a full class of 12 along with their teacher or a full year of operating expenses at the EEC. Please click here to donate.