Women's Run Across the Serengeti to Raise Funds for Women's Empowerment
The Grumeti Fund in partnership with BRAVE are proud to announce an exclusive, all-women, five-day run across the Serengeti wilderness to raise funds for girl and women empowerment programmes. This unique event forms part of Singita's brand-new collection of conservation safaris called Safaris with a Purpose.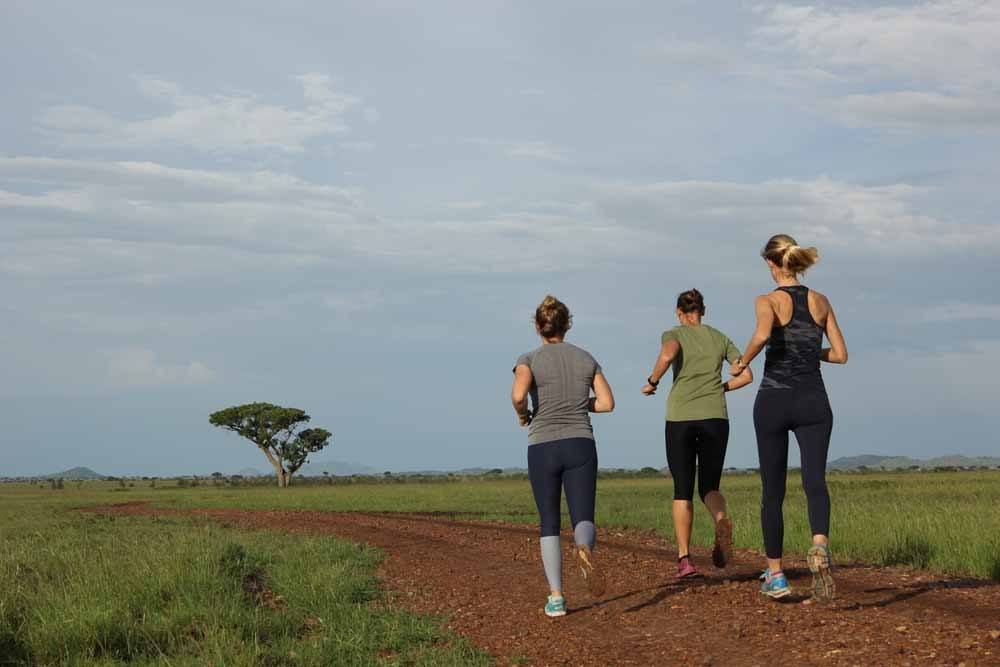 Women and girls in rural communities like those bordering the 350,000-acre Singita Grumeti reserve in northern Tanzania face a range of challenges in everyday life, not least of all being a lack of access to quality education and support for small businesses. According to the United Nations, poverty is the primary barrier to education for girls, more so than cultural resistance or gender inequality but girls who complete primary and secondary education tend to marry later, have smaller families and earn significantly higher wages. Some of the positive outcomes include faster economic growth, improved maternal and infant health and lower incidences of HIV/AIDS.
One of the focus areas for the Grumeti Fund is addressing this very issue, which is done through secondary school, vocational studies and university scholarships, life skills and enterprise development training, environmental education and internships. Helping to create the next generation of female leaders in conservation is the specific focus of the fundraising being done through the multi-stage race at Singita Grumeti, which provides 20 participants with an opportunity to make a profound contribution to this cause.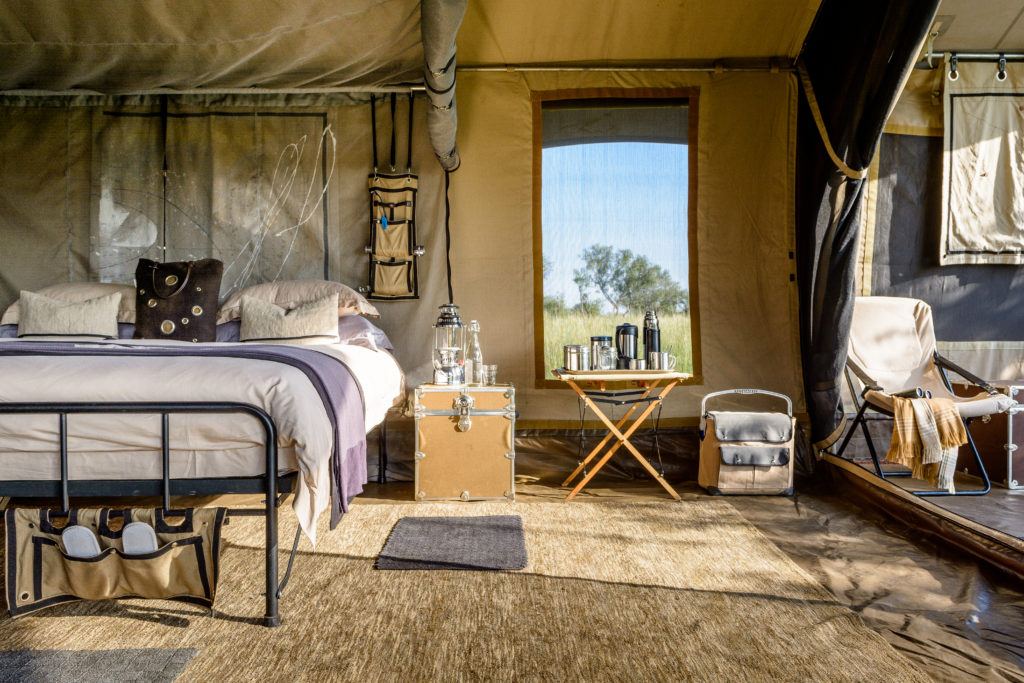 Singita Explore, an exclusive-use luxury tented camp that captures the essence of adventure
This specialist safari takes place between 19 and 24 October 2018, with the run happening over three consecutive days, taking participants along an approximately 90km route through the iconic Serengeti grasslands. A total of five nights will be spent in the concession, staying at Singita Explore; a luxurious, exclusive-use tented safari camp with a prime position to view pristine wilderness and the wildlife of the Serengeti. From exceptional food to sophisticated wine pairings from Singita's world-renowned wine collection, to evenings around the campfire, Singita delivers a guest experience that is recognised internationally for its unrivalled standards.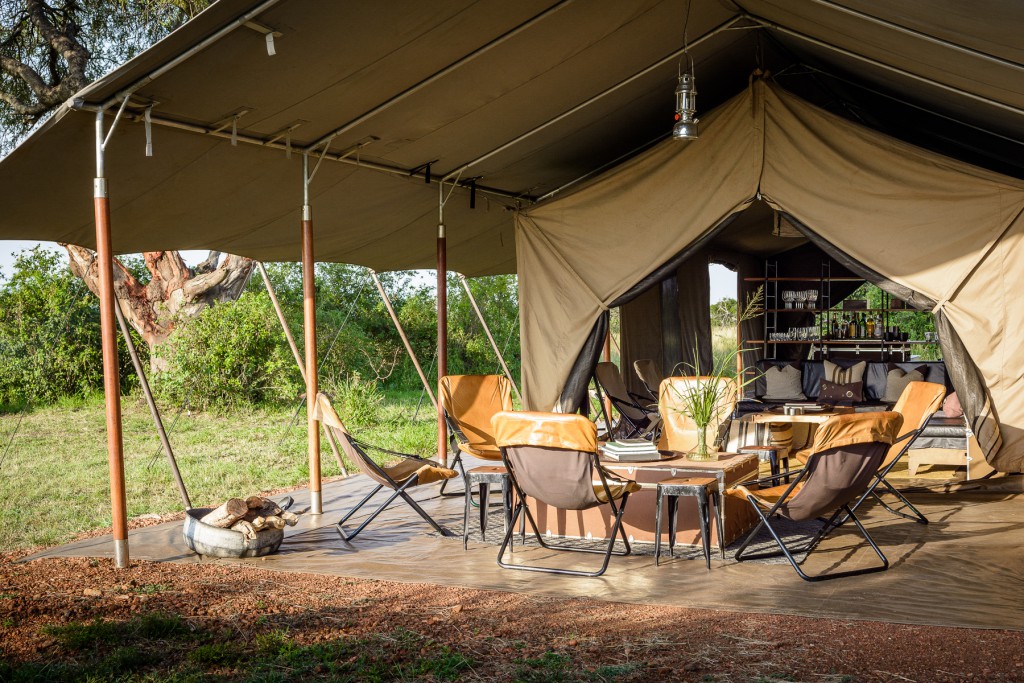 Singita Explore offers a return to the simplicity and authenticity of safari life in the endless plains of the Serengeti.
The first day of this once-in-a-lifetime experience will include a 'fun run' for local women and girls where guests will have the chance to engage with the local community who will ultimately benefit from this fundraising event. Each evening, guests can also enjoy guided game drives, exploring the plains and getting up close to the astounding wildlife that flourish in this protected area. The final day will include a visit to the Grumeti Fund's law enforcement headquarters and a special introduction to the anti-poaching teams and the canine unit. It is a very special opportunity to see the work of the Fund first-hand and get a sense of how far-reaching the impact of our partners and donors can be.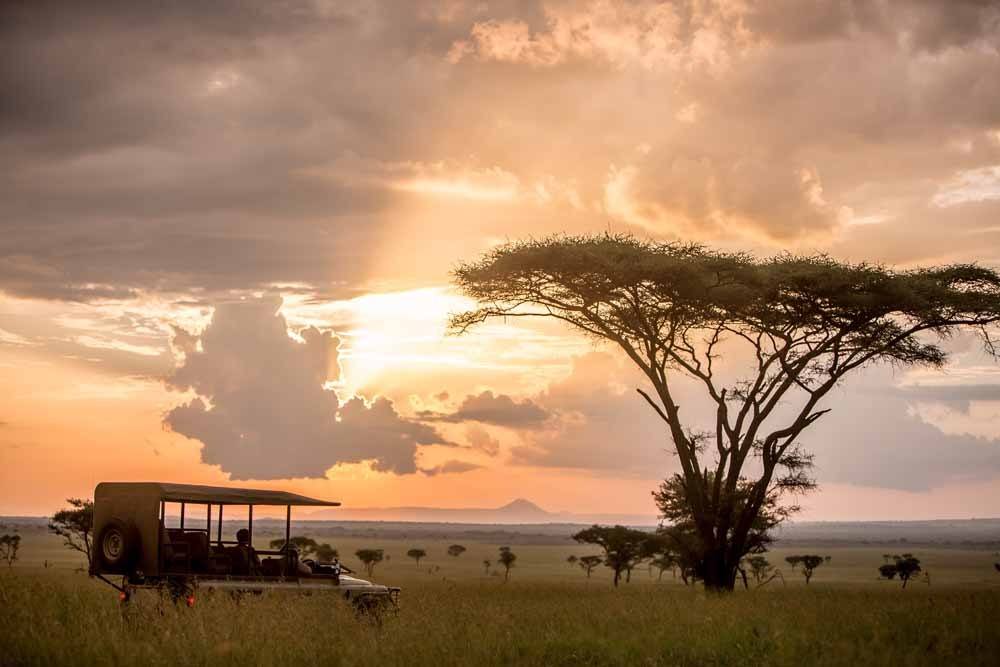 The time is ripe for issues of female empowerment - with a worldwide women's rights movement gathering momentum across all industries, the support and upliftment of women and girls is no longer an exercise in token representation; it's now an absolute imperative for the advancement of society. Initiatives like those undertaken by our non-profit event partner, BRAVE, which uses the challenge of travel and adventure to create opportunities for girls to become future leaders, are essential to moving these issues forward. India Baird, founder of BRAVE believes that "being a part of this first ever BRAVE-Grumeti Fund run will change the face of conservation in this area by creating significant opportunities for girls to become influential leaders in their communities."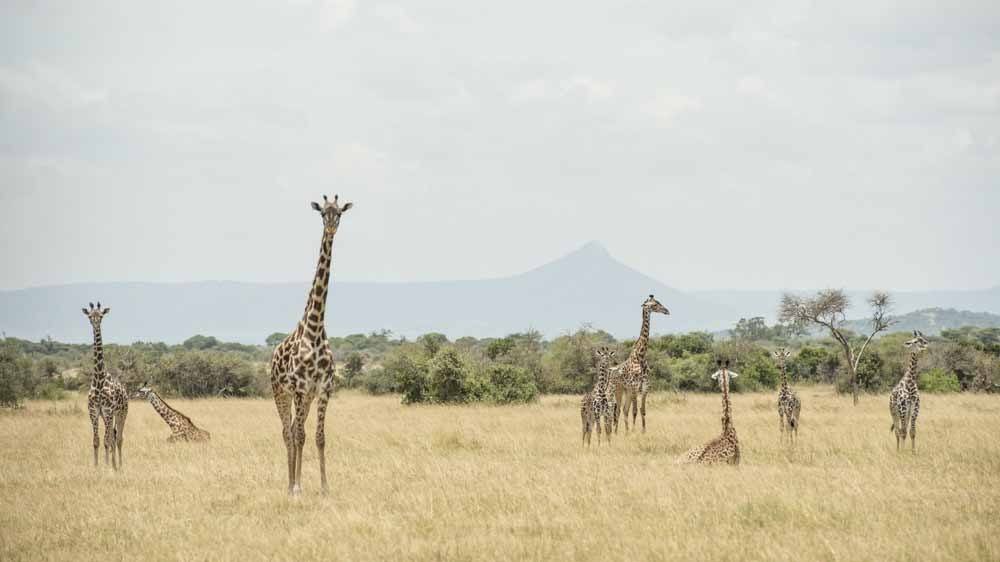 Participants in this event will experience five nights at Singita Explore and have exclusive access to Singita's private concessions in the Serengeti, offering incredible up-close wildlife encounters. Discounted rates of $1,413 per person for the all-inclusive five-night accommodation package (excludes transfers and flights). Plus a tax-deductible donation of $15,000 per person, which will be used to fund women's empowerment and leadership programmes in the local community. Registration opens 15 May 2018 - please contact Katherine Cunliffe for more information: KatherineC@grumetifund.org