A Landscape of Living Fossils
Sitting close to the water's edge on a riverbank in the Sabi Sand, Singita Ebony Lodge is surrounded by the ancient hardwood trees for which it is named, as well as a lush and carefully tended garden. Among the many species of indigenous plants that make up this verdant landscape are two types of cycad; "living fossils" that have existed for nearly 280 million years.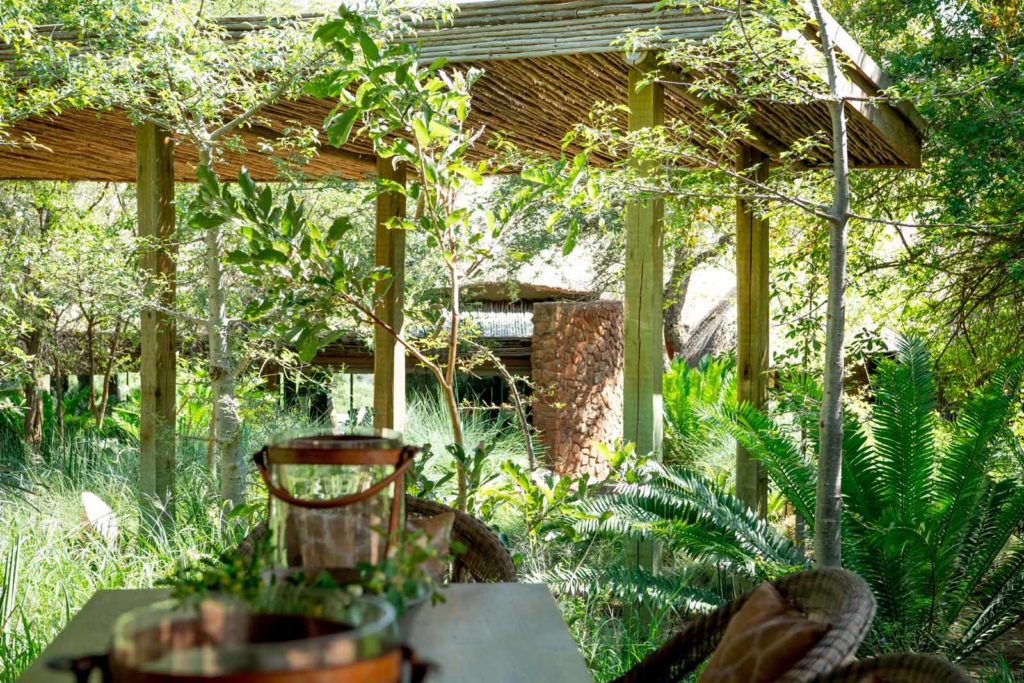 With their woody stems and large leaves, cycads resemble ferns and palms, but are in fact cone-bearing plants more closely related to pine trees. Their existence on Earth for aeons has led many to believe that they could very well have been a primary source of food for herbivorous dinosaurs. Due to their primitive, exotic beauty, cycads are highly-prized as landscaping plants around the world.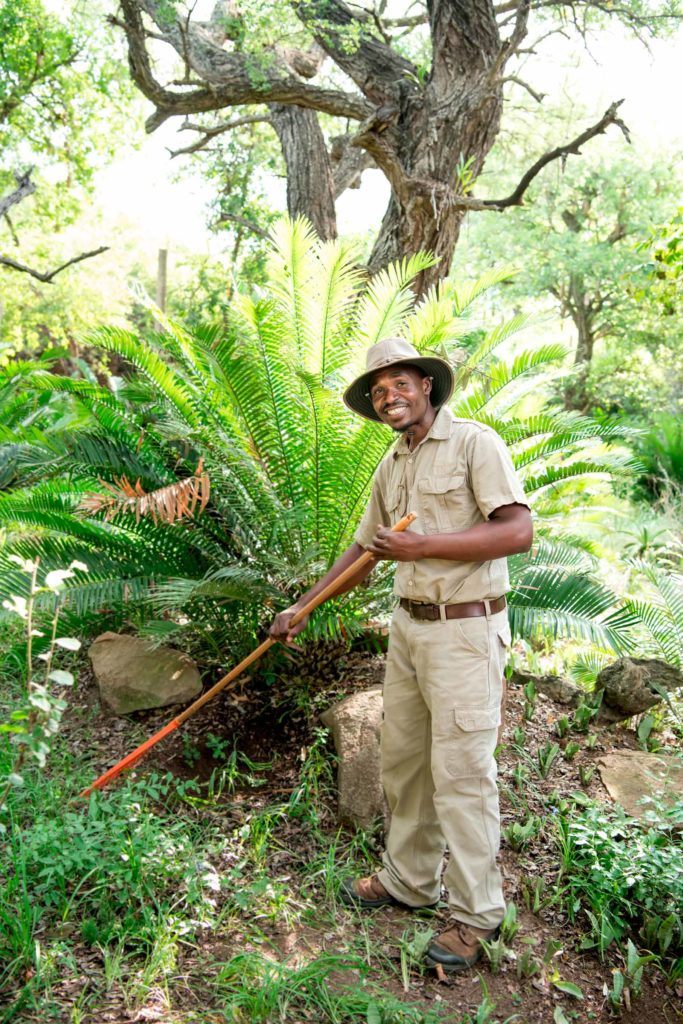 The beauty and rarity of many cycad species has led to an ever-expanding international market for live specimens, many of which are illegally harvested from the wild for trade purposes. With 190 of the 308 known species currently at risk of extinction, cycads are the most threatened plant group in the world and face the very real threat of being poached, just like elephants and rhinos.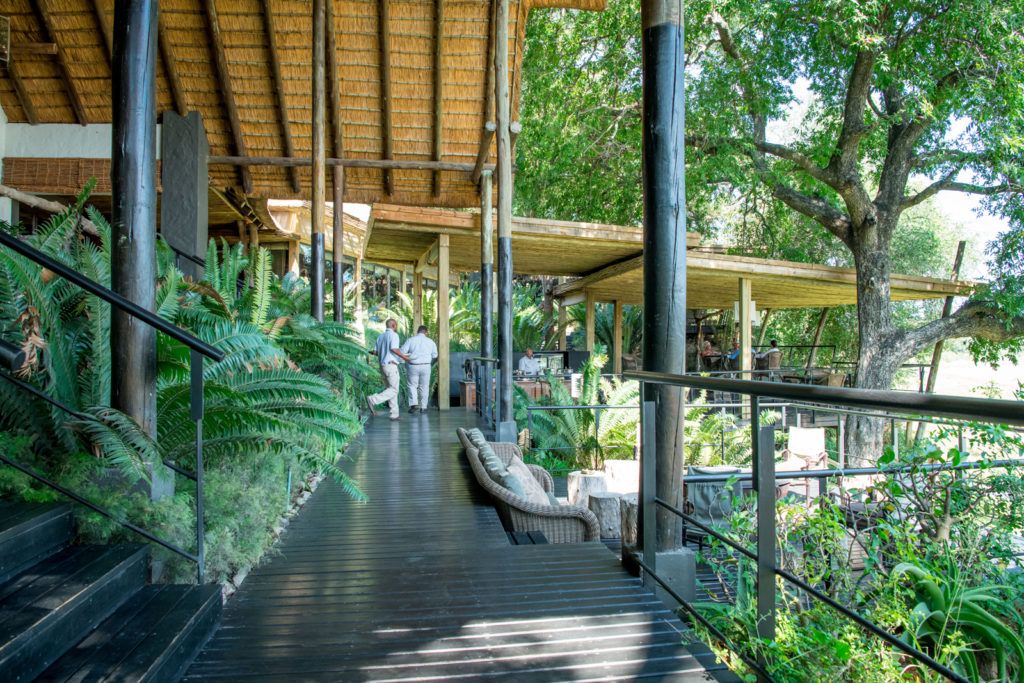 With 38 species occurring in the country, South Africa is recognised as a global hotspot for cycad diversity. However, in the last 12 years, two of these species were poached to extinction in the wild, and seven others currently number less than 100 wild individuals each. Experts estimate that if measures are not taken soon, as many as 25 of South Africa's cycad species could become extinct in the near future.
Singita Ebony Lodge's cycad collection includes two species, both of which occur naturally in the Lowveld region of South Africa: The Lebombo cycad (Encephalartos lebomboensis) has a natural distribution that runs along the Lebombo Mountain range, from northern Kwazulu-Natal up into the Kruger National Park. Classified as Endangered in the wild, it is nonetheless one of the most popular cycads in cultivation, and can grow stems over four metres long. The other species, the Modjadji cycad (Encephalartos transvenosus) is considered of least concern in conservation terms, despite a limited range in South Africa's Lowveld, not far north of Singita Sabi Sand. Here the species grows in a dense forest, estimated to hold as many as 15,000 individual plants, some of which are over 13m tall, and have seed cones that weigh as much as 35kg.
Singita's 100-year purpose to preserve and protect Africa's most precious landscapes for future generations encompasses all species under threat from the deterioration of the natural environment; from the smallest cycad seed to the biggest elephant tusk. The safekeeping of these pristine wilderness areas and the flora and fauna that inhabit them drives everything we do and will continue to guide us as we enter our 25th year as a conservation company.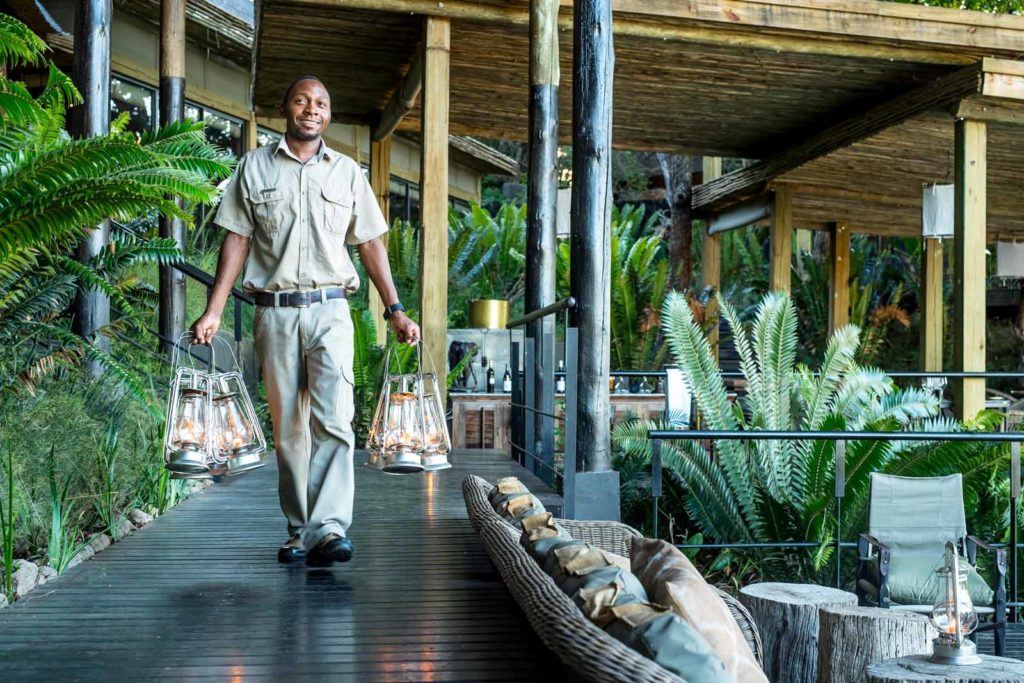 Singita's cycad collection consists entirely of specimens that have been propagated in a registered cycad nursery, and the required permits are kept on site. Should either of the species on display ever become extinct in the wild, Singita would gladly contribute specimens to any efforts at population reestablishment. Visit the Conservation section of our website to learn more about how Singita protects the biodiversity of our reserves and concessions: Find out more »