Helping to Conserve Africa's Magnificent Mountain Gorillas
The arrival of the first guests at Singita Kwitonda Lodge and Kataza House in Rwanda in August 2019 was the culmination of a monumental five-year project inspired by Singita's commitment to play a key role in the conservation of endangered mountain gorillas. More than a third of the world's remaining 'gentle giants of the forest' find refuge in Volcanoes National Park, which is located right next to the lodge.
While the results of the latest gorilla census were encouraging – indicating that their numbers are slowly increasing – they remain extremely vulnerable, especially to the risk of habitat loss.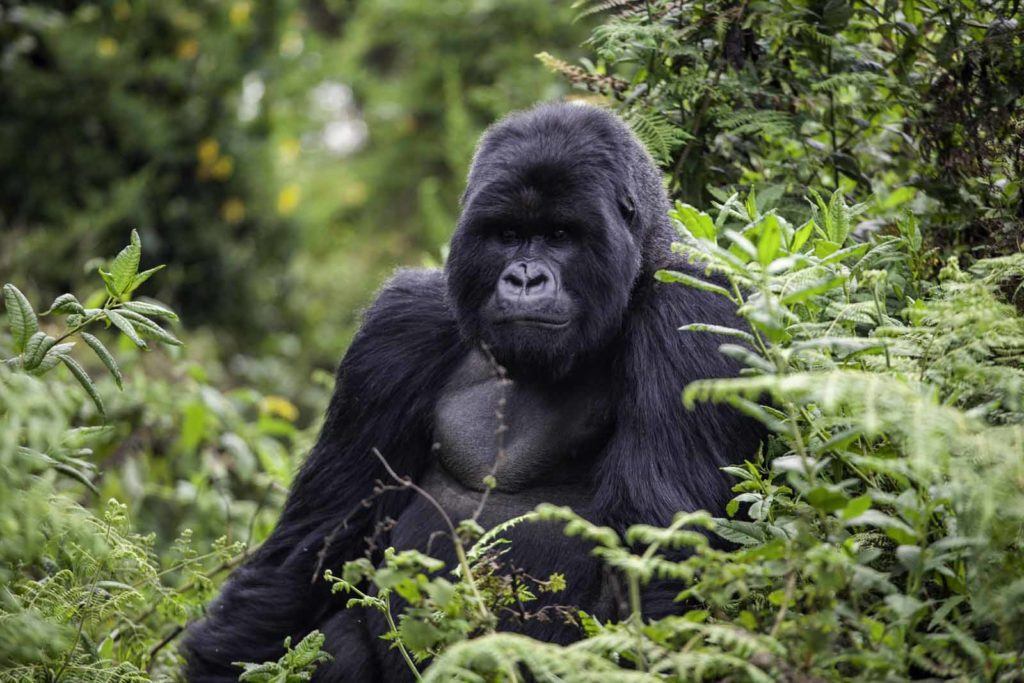 Established in 1925 in a bid to protect the gorillas from poachers, Volcanoes National Park and its inhabitants have since endured years of war, hunting, habitat destruction and disease; threats so severe that it was once thought the species might be extinct by the end of the twentieth century.
Despite decades of challenges to the gorillas' existence – including loss of much of the protected area to human encroachment – conservation efforts have found success, but the growing human population also puts considerable pressure on the borders of the Park.
The opening of Singita Kwitonda Lodge and Kataza House is part of Singita's ambitious undertaking to address these challenges through reforestation and rehabilitation of the land surrounding the lodge. The ultimate success of this programme will be to increase the range and numbers of mountain gorillas in the Park.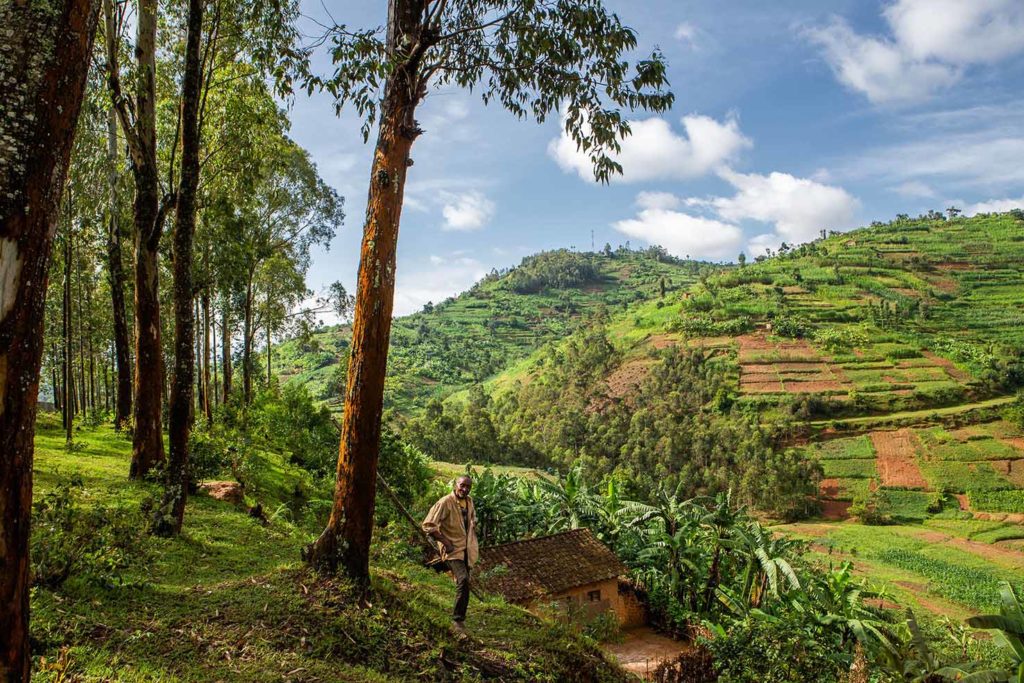 Deforestation is a major cause of loss of biodiversity, which makes habitat conservation critical. To this end, Singita has established its on-site Akarabo nursery from which 250,000 trees, plants and saplings have already been planted.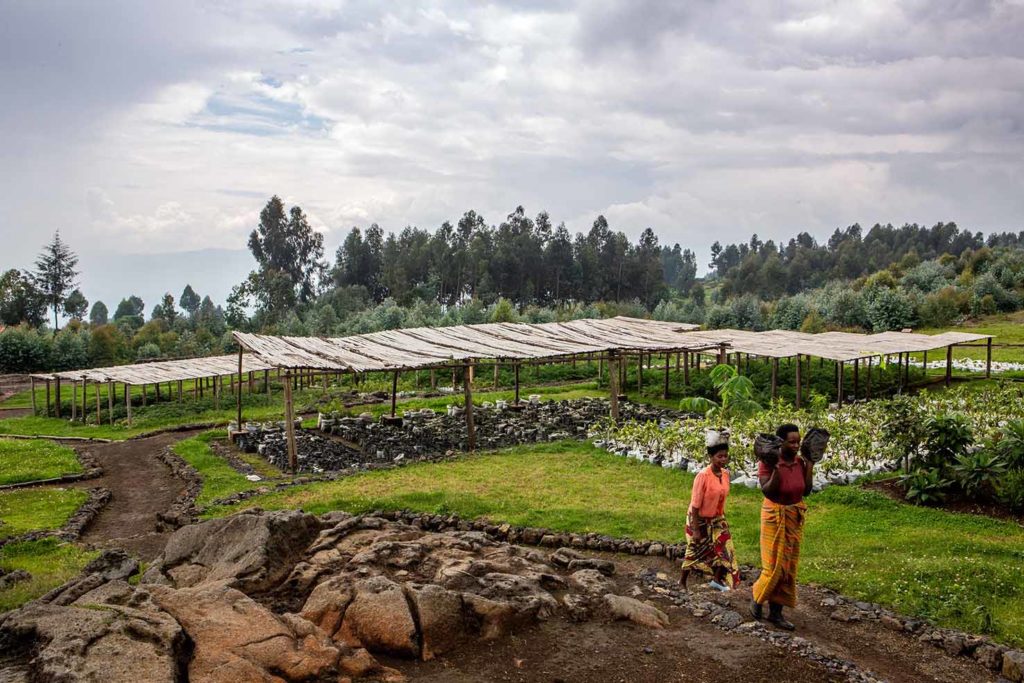 The lodge is set on 178 acres of land that forms a critical buffer zone between agricultural land and the habitat of the gorillas. As with all of Singita's lodges and camps, neighbouring communities play an important partnership role in its conservation work – and the achievement of Singita's 100-year purpose to preserve and protect large areas of African wilderness for future generations is only possible if the people living in and around its protected areas are enabled to thrive.
The preservation of this land and the expansion of the Park contributes to the economic and social prosperity of the local communities by creating employment opportunities, supporting quality education and skills development, nurturing small enterprises and encouraging an improved awareness of conservation and sustainable practices.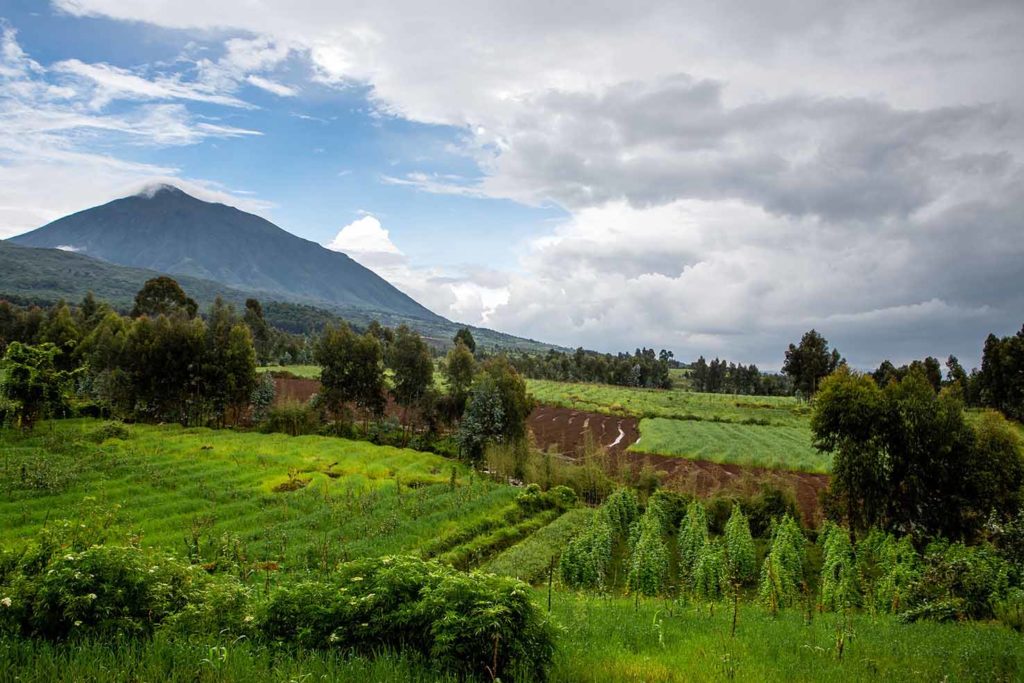 Sustainability underpins all operations at Singita Volcanoes National Park and it was also a key driving force in the design and development of the lodge and villa. The One Planet Living sustainability framework – a set of 10 principles that guide all decision-making on the ground – ensures that Singita treads lightly on the land. These principles include sourcing local materials as much as possible, minimising waste, saving water and conserving energy. As with all Singita's other properties in South Africa, Zimbabwe and Tanzania, these principles are firmly in place at Singita Volcanoes National Park.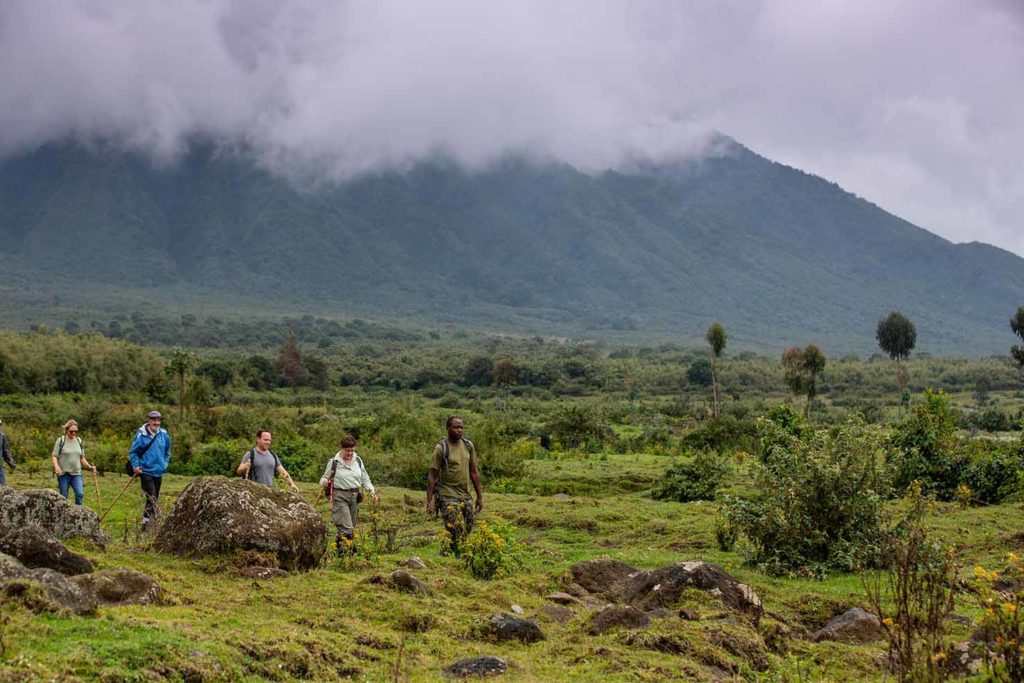 By sharing this remarkable destination with guests and partnering with like-minded preservationists, Singita's journey in Rwanda will contribute significantly to the long-term conservation of this unique habitat – and the mountain gorillas who rely on it for their survival.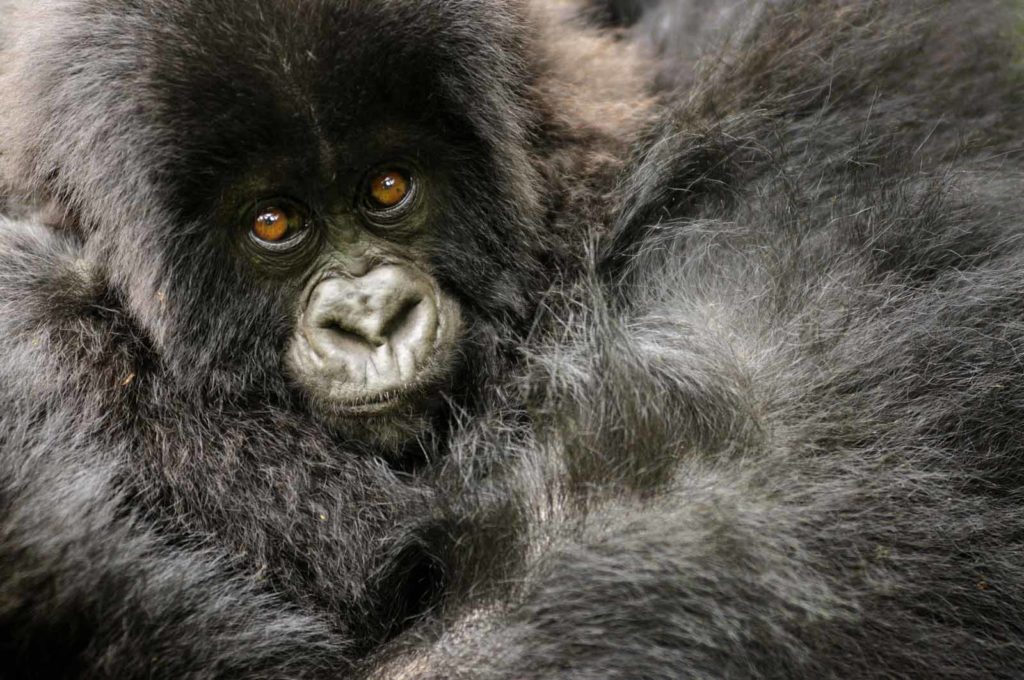 PROMOTION: Singita Serengeti & Singita Volcanoes National Park Combo Combine three nights at Singita Volcanoes National Park (Singita Kwitonda Lodge or Kataza House) with four nights at any combination of Singita Serengeti lodges and receive 50% off one night at Singita Volcanoes National Park and a complimentary night at Singita Serengeti, as well as 50% off a private vehicle.