Boots on the Ground: How 120 Singita Game Scouts Protect 350,000 Acres of the Serengeti
The Serengeti is a vast wilderness; a large and fragile ecosystem that suffered the ravages of uncontrolled hunting and rampant poaching for many years. The establishment of much-needed conservation initiatives and non-profit organisations like the Grumeti Fund (GF) has had an enormous impact on the biodiversity of the region in recent times. Where 20 years ago there were dusty grasslands devoid of much wildlife, the Western Corridor of these great plains is now home to a flourishing landscape and robust populations of predators and plains game. It has also seen the return of the annual wildebeest migration - one of the greatest natural spectacles on Earth.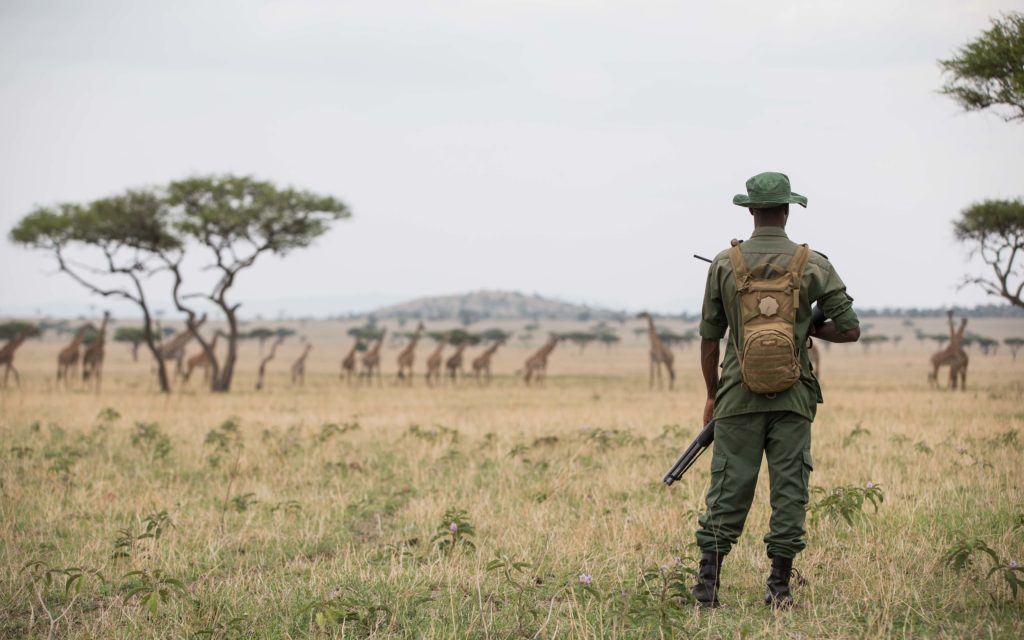 This significant turnaround in the health of the ecosystem has created tremendous opportunities for conservation companies like Singita to affect positive change in terms of reserve integrity, environmental sustainability and community collaboration, but the growth in wildlife numbers comes with its own challenges. With limited access to high-quality education and without a regular income, members of rural communities in the area often turn to illegal hunting in order to support their families and it is the role of the GF to not only protect the concession and its animals, but teach the importance of environmental awareness and create employment and skills development opportunities that offer an alternative source of income.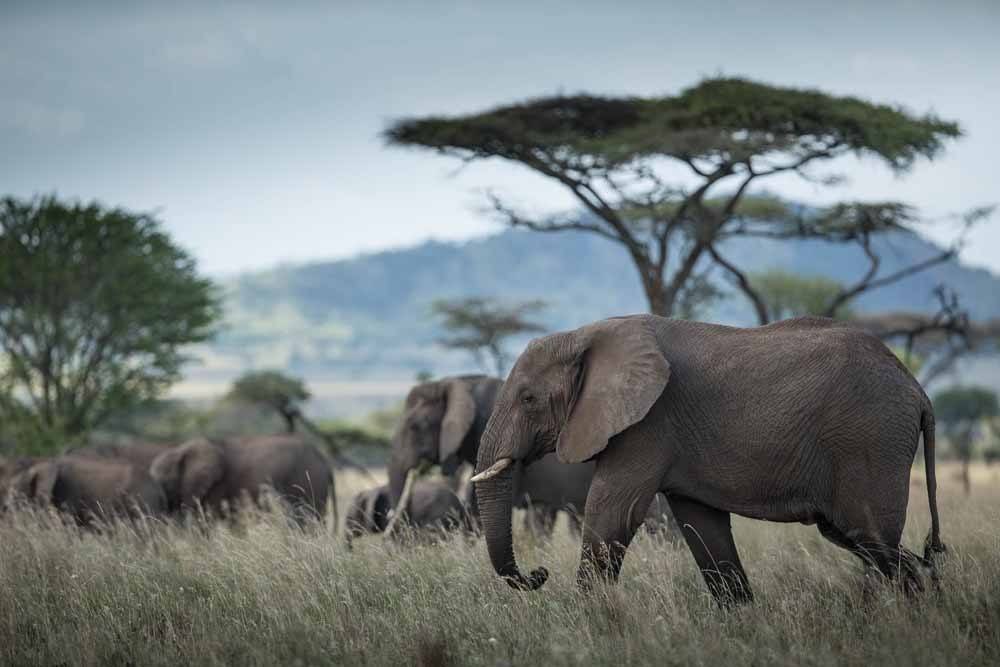 Poaching for bush meat makes up the majority of illegal hunting activity at Singita Grumeti, however elephant poaching for ivory is a constant and increasing concern. A team of 120 game scouts - all of whom come from the local communities bordering the concession - is deployed 24/7 in rotational shifts and mans 24 permanent scout patrol camps and high-lying observation posts across the property. This strategy of putting "boots on the ground" at all times, combined with the use of innovative technology like camera traps and the Domain Awareness System, and a network of informants that provide invaluable intelligence on poacher movements ensure the GF's limited resources are deployed efficiently and effectively.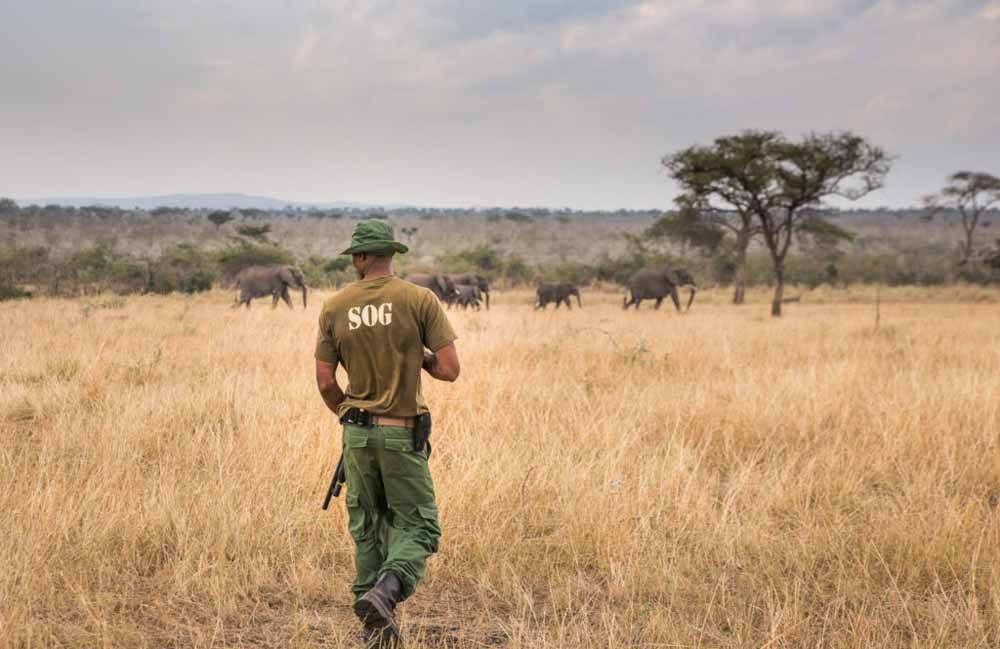 An elite Special Operations Group comprising 16 high-performing scouts is tasked with confronting the most serious security threats to the concession. They are selected for their unquestionable integrity and strong work ethic, given ongoing advanced training and have access to high-tech tracking equipment. They safeguard our critically-endangered black rhino and other key species, and are deployed as rapid reaction units to engage active poaching threats. Our preference is always to be proactive (which is why our intelligence unit and informant network is so important) and to apprehend poachers entering the concessions long before any wildlife is killed.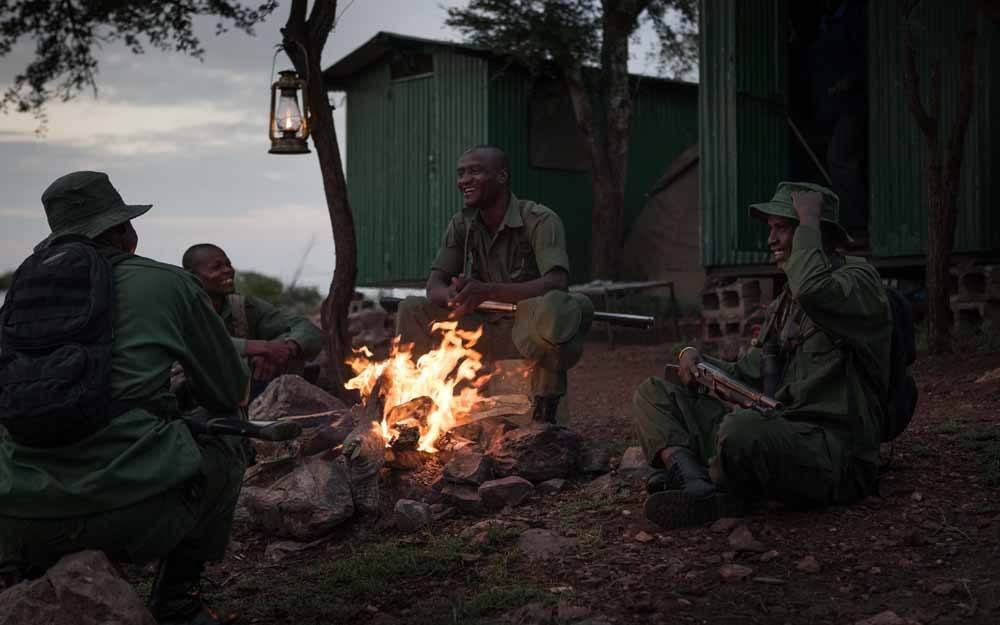 The Joint Operations Centre is home to all facets of the anti-poaching department at Singita Grumeti, from administration, logistics and communications to operations (the law enforcement nerve centre) and a dedicated briefing room for the Special Operations Group. It will also soon be home to our newest recruits - a dedicated canine unit with a team of detection dogs who are currently being trained in the USA. The permanent presence of highly skilled sniffer dogs will give the tireless GF law enforcement team an added edge, and help to ensure that the wildlife we worked so hard to bring back to the region is protected from the devastation caused by illegal hunting.
Last year, the Grumeti Fund's anti-poaching game scouts collected 1,276 snares, completed 4,445 patrols covering 25,247 kilometers on foot, and effected the arrest of 360 poachers. The continued success of this program depends on the generosity of donors to help the GF carry out our conservation and community programs - please visit the GF website to find out more about how to you contribute to this important conservation cause.