Women's Month: Honouring the Past to Build Our Future
"Life can only be understood backwards; but it must be lived forwards." — Danish philosopher, Soren Kierkegaard
It's been 64 years since the historic day when 20,000 women marched to the Union Buildings, South Africa's administrative seat of government, to protest Apartheid laws. Since then, the women of South Africa have continued to rise, helping to shape our nation's future as leaders, caretakers, activists, educators and entrepreneurs.
This year, as we celebrate National Women's Month and commemorate their brave struggle for freedom, we are especially grateful for the lessons they have shared in resilience, patience, kindness and grace. Their generosity and strength continue to be the cornerstones of our nation's survival, our dreams for the future and our perseverance amid the challenges we face.
The contribution that women have made to our history as a country, a continent and a company is simply unquantifiable. Our admiration for their courage, dignity and unwavering grit is boundless, and serves as an inspiration for the next generation of women who will help to carve the shape of things to come. The potential for Africa's women to play a significant role in the conservation of its landscapes and wildlife is of particular interest to us, which is why many of our community partnership programmes focus on women and girl empowerment, education and enterprise development. Whether supporting future conservationists in their fields of study or helping to build financial independence through entrepreneurship, providing women with the tools they need to thrive economically and socially, is a key focus area for our non-profit conservation partners.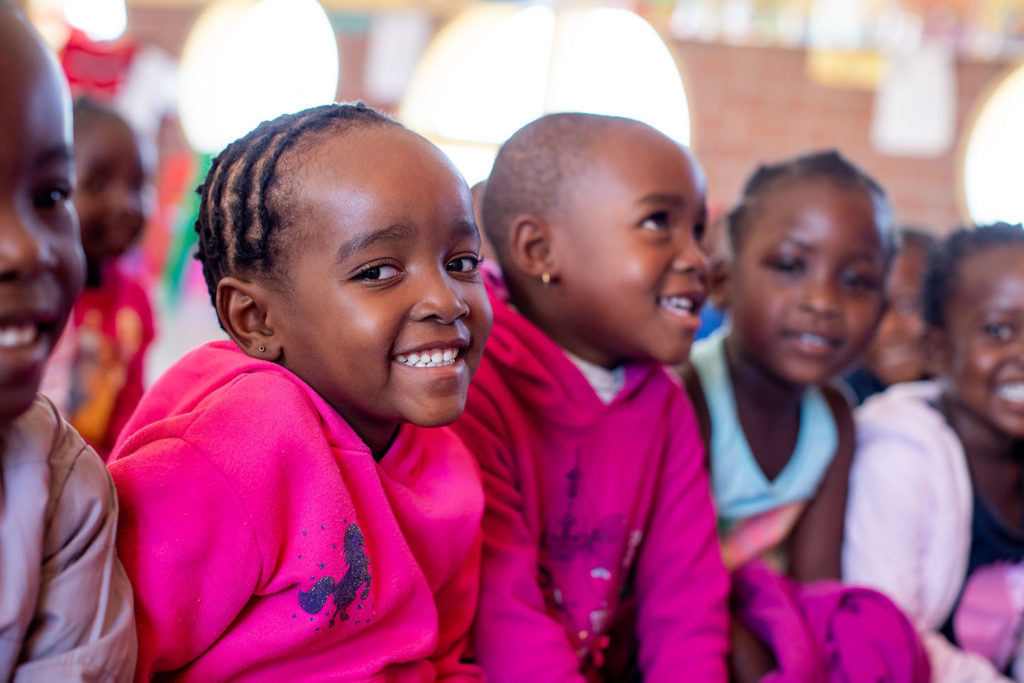 ------------------
SUPPORT THE NEXT GENERATION OF WOMEN IN CONSERVATION Our non-profit conservation partners rely on the generosity of donors to undertake all of their important work, including the community projects helping to engage and uplift women and girls helping to define the future of Africa's remaining wilderness areas. Please consider showing your support by making a donation directly to the Funds and Trusts, enabling them to continue their tireless empowerment work in the communities neighouring our reserves and concessions.
------------------
Education Children of all ages benefit from the various education projects undertaken in the communities neighbouring our private reserves and concessions, including young girls with big dreams, who will grow up to be businesswomen and powerful agents for change. In South Africa, the Singita Lowveld Trust (SLT) works in partnership with Early Childhood Development centres to support the physical, cognitive, psychological and social needs of pre-schoolers. Adequate nutrition is also an important part of the picture – hunger can be a learning handicap as much as a distraction, which is why 20,000 young learners in Zimbabwe receive a nourishing meal every single school day, thanks to the Malilangwe Trust (MT) and the national Ministry of Health.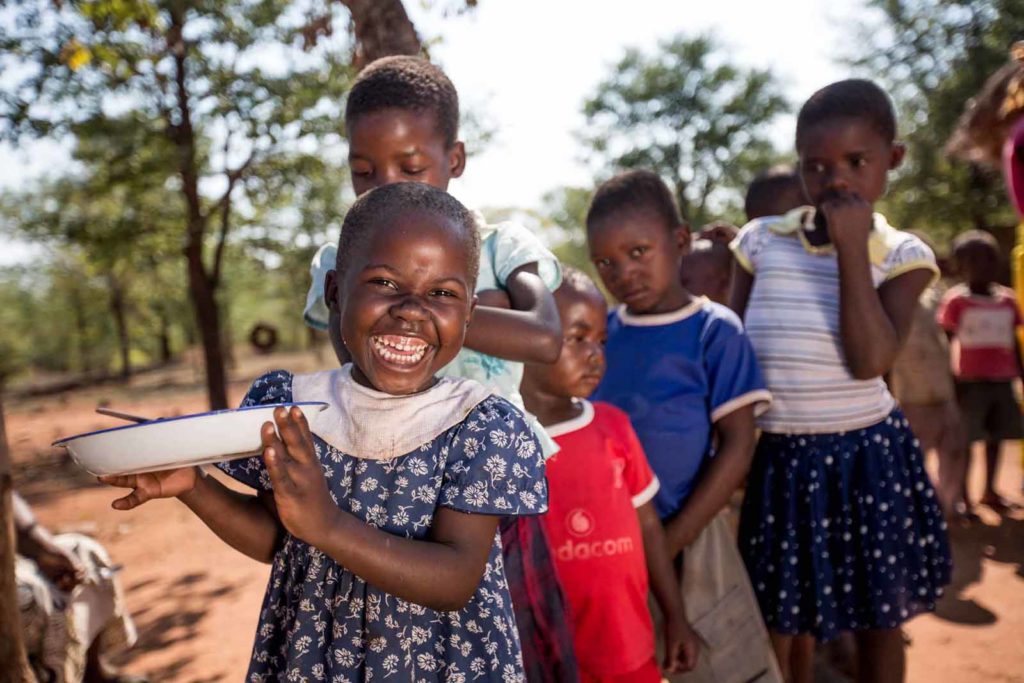 A digital learning programme in South Africa is designed to ensure that children are equipped with the necessary skills to pursue their chosen career in an age where technology is essential for communication and productivity. Satellites, connectivity and a number of laptops, tablets and projectors were provided to 19 primary schools in the Ximhungwe district, while digital-era literacy education and career training is made available through the SLT's relationship with the Good Work Foundation.
The Singita Community Culinary Schools located at Singita Lebombo Lodge in South Africa, and Singita Grumeti in Tanzania, create amazing opportunities for tertiary-level learners seeking a career in food. The internationally-recognised curriculum produces experienced chefs of the highest calibre every year, more than half of whom are women. Similarly, a scholarship programme offered by the Grumeti Fund (GF), offers promising young people from local communities enhanced access to secondary school, vocational studies and university education in the conservation and tourism sectors.
Women in Conservation Women play a vital role in many of the projects undertaken by the GF, including Women in the Field; a programme specifically designed to support Tanzanian women with an interest in the conservation sector by developing field and research skills and making connections with other individuals and conservation organisations across Tanzania. The three-week course is an initiative of the Grumeti Fund's Research and Innovation for the Serengeti Ecosystem – known as RISE – which is an applied research programme and facility that opened at Singita Grumeti earlier this year. Its mission is to empower researchers and scientists to find solutions for the many complex conservation issues facing the Serengeti ecosystem.
Women and Girl Empowerment The Serengeti Girls Run, an annual fundraising event for the GF's women and girl empowerment programme, supports a range of projects aimed at providing opportunities for women in conservation, local commerce and community leadership. Events for high school girls and young women addressing health, confidence, body image and career development are held several times a year. In addition, the GF addresses cultural barriers to learning and professional advancement, opening the doors to higher education and the untold potential of a woman armed with knowledge, confidence and experience.
PLEASE SUPPORT OUR PARTNERS IN EMPOWERING THE NEXT GENERATION OF FEMALE CONSERVATIONISTS
Please take a moment to learn more about the work of the non-profit Funds and Trusts with whom we partner to fulfil our female empowerment goals. If you find a project that speaks to you, please support them by making a donation directly to the programme of your choice, in honour of Women's Month in South Africa and the vast potential of female talent in the conservation of Africa's last remaining wild spaces. The generosity of our guests, partners and public donors is more important than ever in this uncertain time, and every penny will go towards the people who have dedicated their lives to making sure that our grandchildren, and theirs, have a chance to experience wild, untouched Africa for themselves.
Learn more about the Funds & Trusts »