community partnership programme
Singita Boutique & Galleries
Weaving Gold from Straw: How Singita Supports Small Enterprises
The impact of Singita's community partnership projects is integral to the company's 100-year conservation purpose to preserve and protect large areas of African wilderness for future generations. It isn't enough to support the people who live in and around our lodges with token contributions to small business or education; as Singita's founder Luke Bailes puts it: " only works if our commitment to the local communities is so deep that they trust that what we're doing, preserving this land, is in their interest."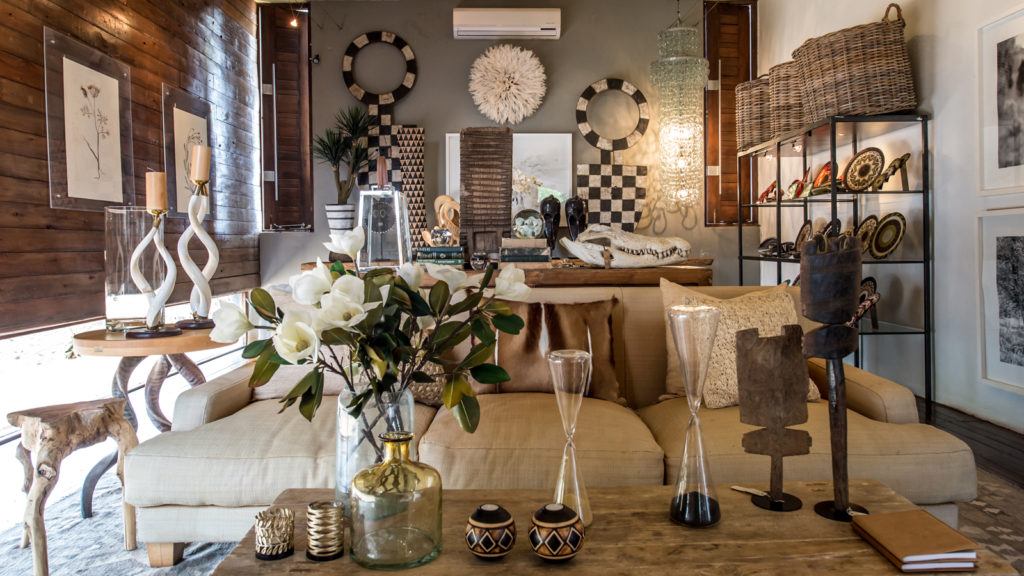 Singita Kruger National Park Boutique & Gallery
Singita COO, Mark Witney, goes a step further to explain that "you have to change the way the local communities think about conservation, which means they need to feel that their lives are improved by our presence." This translates to a fully immersive approach to collaboration with local communities and assisting them to thrive, both economically and socially. The Boutique & Galleries at each reserve are just one place where guests can see this dedication to community development in action, as many of the items on sale come from projects supporting families in challenging circumstances.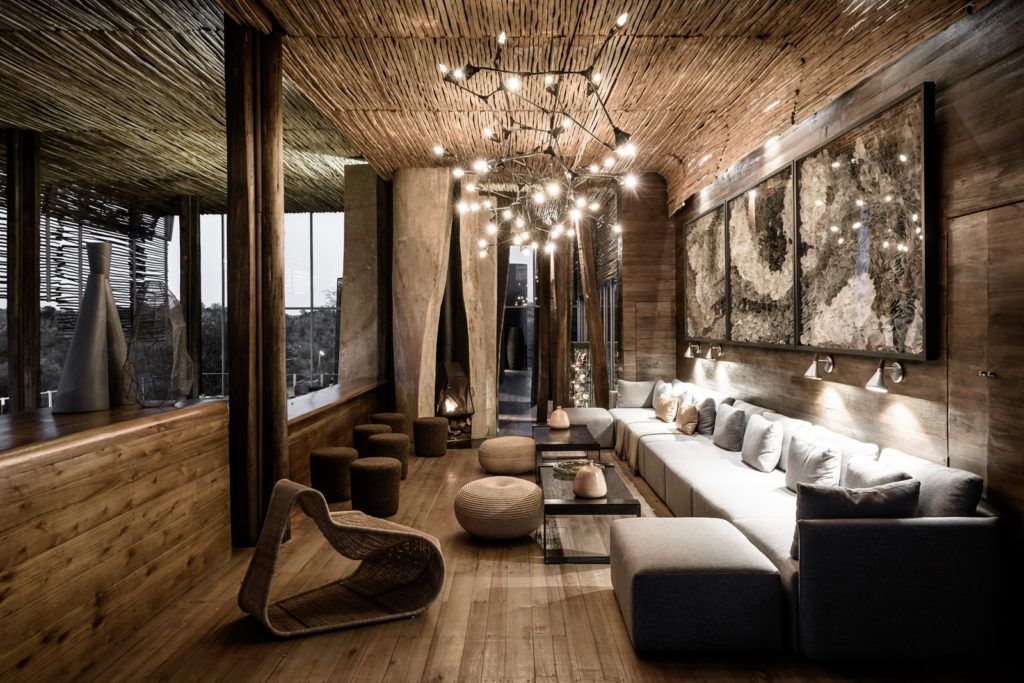 The hand-crafted stools are used at various points in Singita Lebombo Lodge, including the suites and Long Bar area, pictured here.
By way of an example, last year's re-imagining of Singita Lebombo Lodge in South Africa's Kruger National Park was an opportunity to partner with a group of weavers (the majority of whom are women) in nearby Northern Kwa-Zulu Natal to create beautiful stools that are hand woven out of indigenous ilala palm. The objective of this weaving project is to support and assist rural communities, which are characterised by a lack of resources, poor access to quality education and insufficient infrastructure. These crafters receive ongoing support, which includes comprehensive business skills, financial management, marketing and technical training, all of which encourages entrepreneurship and self-sufficiency. Apart from their use in the refreshed lodge decor and brand new, private-use Singita Lebombo Villa, the sale of these artisanal stools in Singita Kruger National Park's Boutique & Gallery promotes positive change by developing valuable skills and creating sustainable jobs within the community.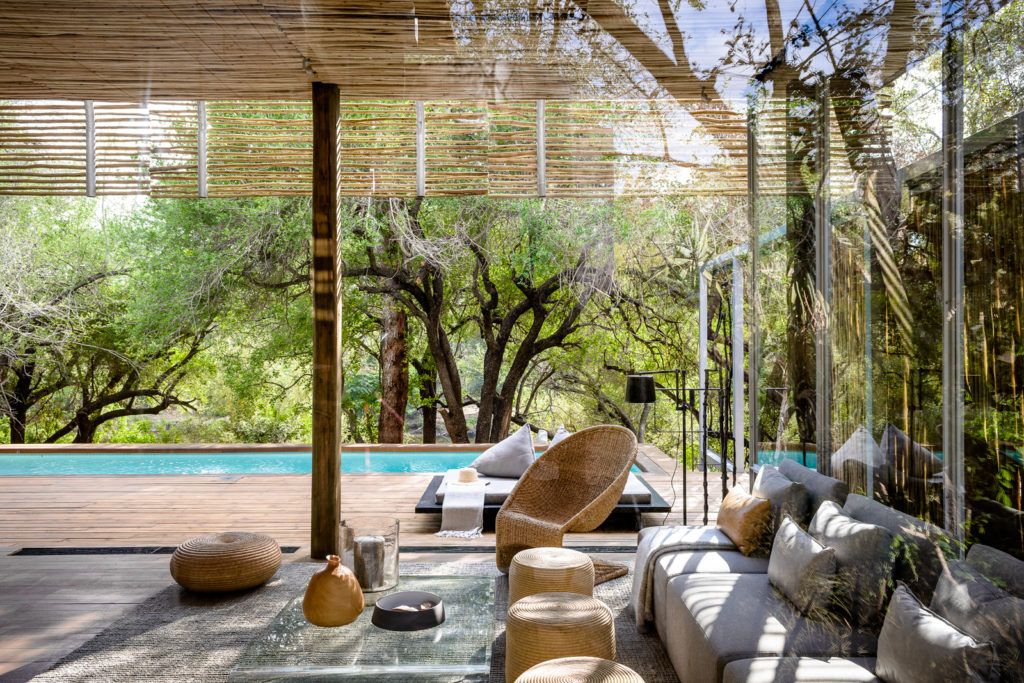 The stools are also a feature of the decor at Singita Lebombo Villa; a new, private-use property built low on the bank of the N'Wanetsi River. This magical space includes an open-plan kitchen, generous entertainment, lounge and dining areas, a boma, and three villa pools, as well as four stunning bedrooms.
Deliberately maximising purchases from local enterprises, employing staff from nearby communities, facilitating early childhood development programmes and encouraging sustainable daily living practices through environmental education allows Singita to play a role in strengthening local economies, while broadening the significance of our conservation work.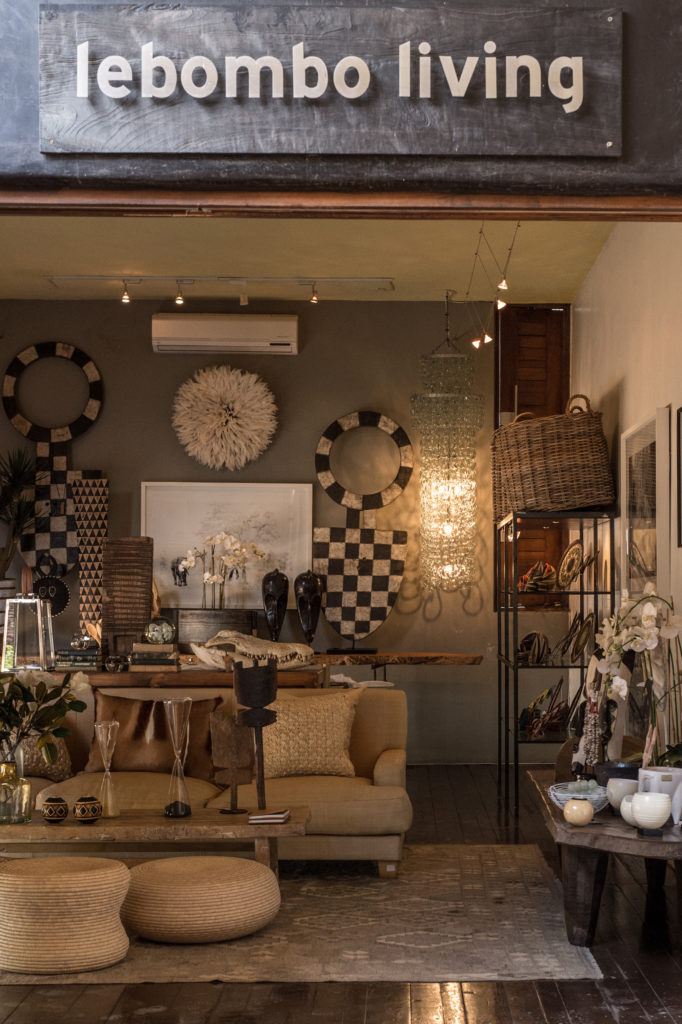 Singita Kruger National Park Boutique & Gallery
The quotes used in this blog post come from an article in the most recent issue of Conde Nast Traveler magazine, in which author Joel Lovell expands upon Singita's 100-year plan to save Africa's wildlife. You can read the full article here: How Africa's Most Luxurious Safari Camps Are Championing Conservation