Empowering Local Communities
Serengeti School of Cooking
Singita Community Projects
Singita School of Cooking
Things Are Heating Up in the Kitchen at Singita Serengeti
Next year marks the ten year anniversary of the Singita School of Cooking, which offers a professional cookery course to members of the local community in Singita Kruger National Park. The success of this programme led to the establishment of the Tanzanian campus in July last year, where Singita Serengeti Executive Chef Frank Louw spearheads the training team. The first intake of students is currently completing the practical element of their qualification and, Frank is happy to report, are "all doing very well."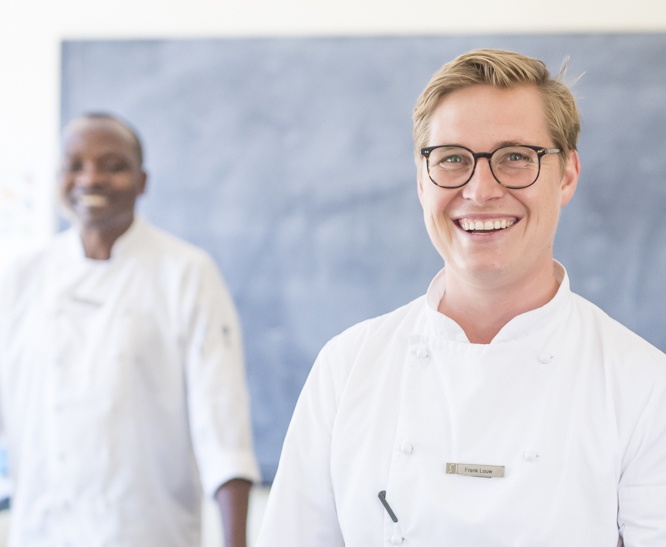 Frank in the classroom at the SSC, with Skills Developer Mark Temba in the background
The course combines theory components with intensive practical training in the School of Cooking and lodge kitchens, and the level of skill among these students has been extremely high; the bubbly personalities within the class have also been an added bonus. "Although they can apply where ever they would like after the 18-month course, we are hoping that some will apply for positions at Singita as we would really like for them to grow with our family. They have been such a joy to have in our kitchens," remarks Frank.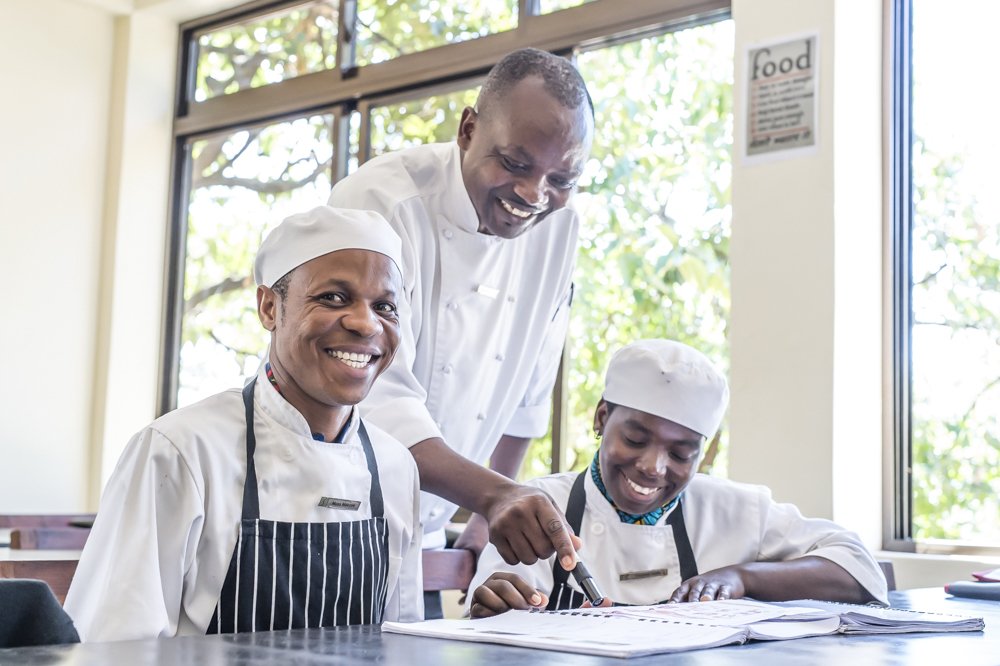 The objective of the two cooking schools is to increase the skills levels in local lodge kitchens, but also to provide opportunities for the surrounding communities. The latter is particularly critical to achieving Singita's long-term, broad community development goal, which is to assist the families that live in and around the reserves to thrive, both economically and socially. This is achieved not only through creating opportunities like the cooking course, but providing life skills training to the students on topics as diverse as computer skills and family planning. Frank is especially thrilled with the success of this element of the curriculum and he says that the students have thoroughly enjoyed this part of the course.

As the year comes to an end, and with it, the first course offered at the Singita Serengeti School of Cooking, the class is preparing to write their final exams in early January. The graduation later that month is sure to be a celebratory event and a very proud moment for students and staff alike, as they reflect on a year and a half of hard work and personal growth, and look forward to exciting opportunities in the future.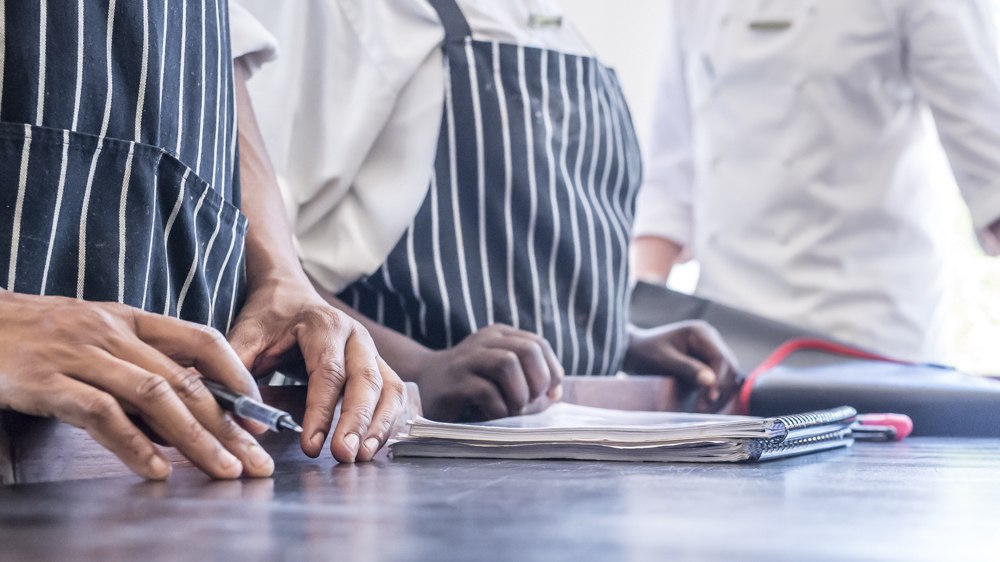 The Singita Serengeti School of Cooking is just one of the community projects that Singita oversees in Tanzania, in partnership with the Grumeti Fund. Initiatives include providing access to fresh water, support for small agricultural businesses and various education and farming projects. You can read more about them on our website, or even make a donation to the Fund, which ensures that all monies received are channeled directly into communities adjacent to the reserves. To find out more, please go to the Singita School of Cooking tag on the blog.