Singita Sabora Tented Camp
Running Wild: The Serengeti Girls Run 2019
Experiencing the magic of the Serengeti plains on foot is a privilege few will ever be able to appreciate, and the sheer joy exhibited by the participants of last year's inaugural Serengeti Girls Run – as well as their camaraderie, perseverance and passion – inspired this year's follow-up event in October.
The run is an all-women event that forms part of Singita's signature collection of conservation safaris called 'Safaris With A Purpose', and is held in partnership with the Grumeti Fund to support the empowerment of girls and women in rural Tanzania. This year will see double the amount of runners participate in the once-in-a-lifetime adventure that's set in one of the most iconic wilderness areas in Africa, covering 21km daily over three days.
The multi-stage event invites runners of all levels to cross the vast plains in Singita's private concession in the western corridor of the Serengeti, where they'll encounter an abundance of wildlife and breathtaking scenery at every turn. The participants will be accompanied by expertly trained and highly experienced anti-poaching scouts from the Grumeti Fund, who'll keep an eye out for curious animals, while a support team in a shadow vehicle will be on hand to take care of their safety and comfort.
Tired legs and sore muscles will soon be forgotten once the participants kick off their shoes after their daily runs and retire to the event's home base, Singita Sabora Tented Camp. This intimate 1920s-style explorer's camp embodies the magic of a bygone era and features everything from opulent chandeliers and Persian rugs to four-poster beds and bowls filled with fresh roses. It provides the perfect space to soothe and restore runners for the next leg of their adventure.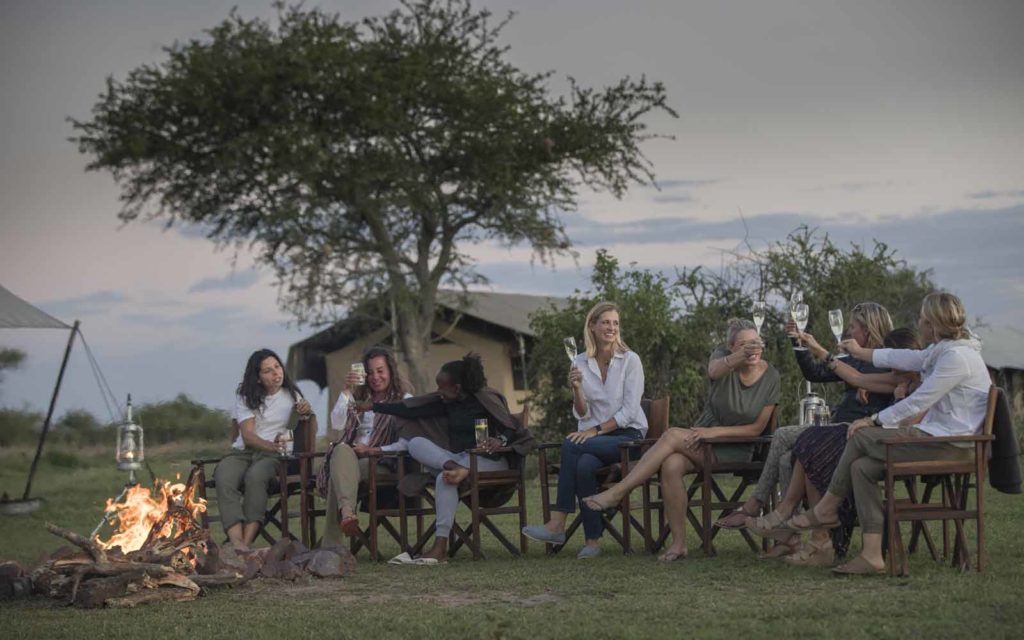 The exclusive, purpose-driven experience is aimed at raising funds for empowerment programmes for girls and women, which are specifically focused on providing opportunities for women to become leaders in conservation. Each contribution will assist in funding numerous non-profit programmes including scholarships for local girls in secondary school, vocational studies and university; training girl mentors and providing life skills and internships as well as enterprise development training for women and environmental education for girls from local secondary schools.
One of the highlights of the experience is that it will offer participants various opportunities to engage with the women and girls who benefit from these programmes. The day after their arrival, guests can join girls from the local community on a short 4km fun run, followed by a career fair, where they can share their own inspiring stories with hundreds of girls from rural villages who have big dreams of their own.
During the six-day itinerary, the participants' will also visit the Grumeti Fund's Environmental Education Center, which hosts week-long, residential courses for local students on the critical role we all play in minimising our impact on the Earth's limited resources; and meet the Fund's anti-poaching team at the Joint Operations Centre to find out more about how they preserve and protect the region's critical ecosystem.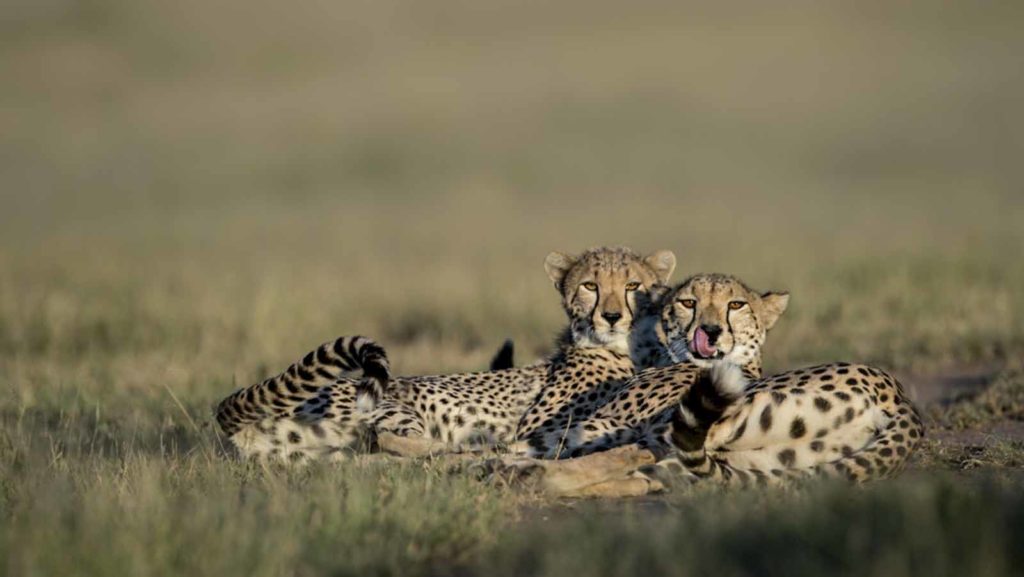 The Serengeti Girls Run 2019 takes place from 25-30 October and the package includes:
Five nights full board at Singita Sabora Tented Camp in Singita Grumeti in Tanzania
Running up to 21km per day for three days to raise funds for girl and women empowerment
A chance to interact with the conservation teams and see their work in action
Daily guided game drives in the 350,000-acre private reserve
Return Grumeti Air flights from Kilimanjaro International Airport to Singita Grumeti
All meals and beverages (excluding French Champagne)
All activities
Laundry service
WiFi
The package costs $8,500 per person (single) or $6,000 per person (sharing) for the all-inclusive 5-night package including Grumeti Air return flights to Kilimanjaro, plus a tax-deductible donation to the Grumeti Fund of $16,500 per person (single) or $9,000 per person sharing. Please visit our dedicated event page to learn more.