community partnership programme
Concordia Language Villages
Increasing Career Potential with the Power of Language
The impact of community work is integral to Singita's 100-year conservation purpose to preserve and protect large areas of African wilderness for future generations. It isn't enough to support the people who live in and around our lodges with token contributions to small business or education, which is why the company's approach is holistic and hands-on. At Singita Grumeti in Tanzania, a 350,000-acre protected area known for its abundant wildlife and exceptional year-round game viewing, education is a primary focus of the community partnership programme. The Grumeti Fund (GF) employs a three-pronged approach in addressing the needs of the local community; one element of which is to assist youth to achieve higher levels of education.
High school graduates entering the workforce in Tanzania all face a singular challenge: higher-prestige jobs tend to go to those fluent in English but for the average school leaver, it is their second or third language. Nationally, government primary schools are taught in Swahili while secondary schools are taught in English. Transitioning from one language medium to another proves challenging for many students and plays a role in academic performance and school dropouts. Without a degree, formal employment opportunities for youth are immediately limited, and so too is their career potential.
The GF's English Immersion Camps provide a productive learning environment in which children and teachers from the villages neighbouring the reserve can improve their English language skills. Carried out in collaboration with Concordia Language Villages, the interactive course is designed to maximise learning through fun and engaging language lessons, crafts, singing and dancing. The intention is that, if the quality of English language instruction in primary schools is enhanced, and students gain greater confidence and interest in speaking English, students will be better equipped to advance in their school studies, thus opening doors to continued education and rewarding careers.
The resounding success of the inaugural camp in 2017 led the GF to host more events during the school holidays in June this year, and expand the project across two locations. 240 students (up from 90 last year) from seven local schools attended week-long residential camps over the month of June at the GF's Environmental Education Center and the other in the small town of Bunda; the capital of the local district. Unlike most other curricula devised by Concordia and taught around the world, Executive Director Christine Schulze says that this programme caters to a different set of needs and learning styles: "While we have offered English language camps before in other locations, what was different was being approached by a nongovernmental organization that had an intentional philosophy. Singita Grumeti ties English proficiency to the long-term development of northern Tanzania."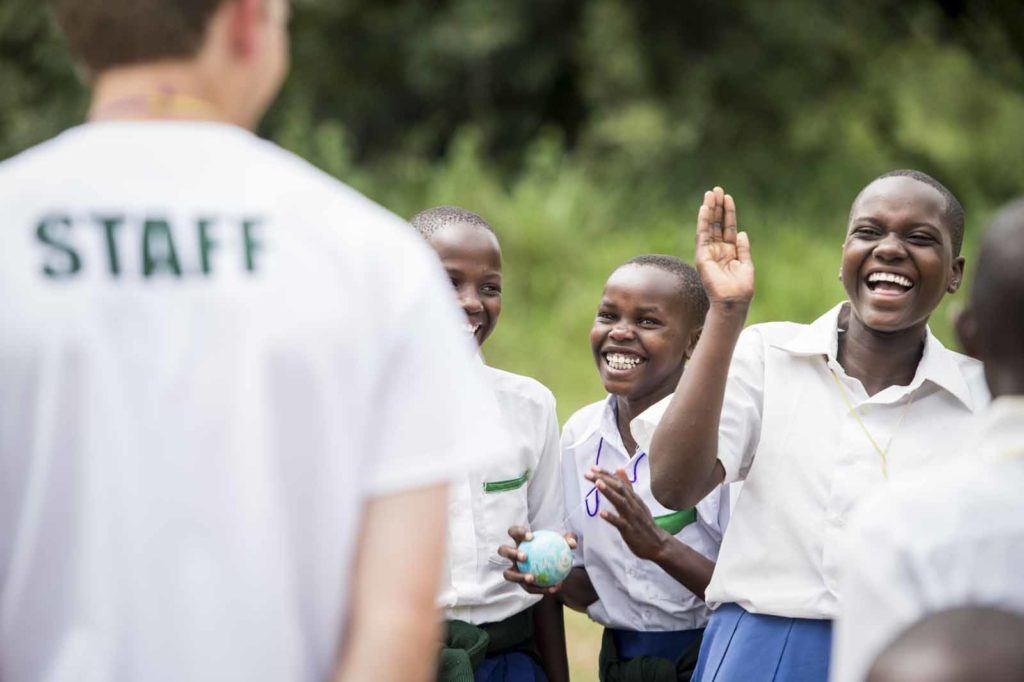 The Language Village staff comprise student teachers from the United States (where the organisation is based) who participate on a volunteer basis and further their own experience in the process. Apart from the mid-year English Immersion Camps, the Concordia team also ran training workshops for 30 local primary school teachers in January 2018. Keeping in mind the limited resources available to educators in rural Tanzania, the workshops focused on sharing ideas, tools and teaching methods within this context. Two of the teachers involved in these sessions went on to attend the camps in June in order to gain further experience in immersion teaching; a wonderful indicator of the effectiveness of these programmes.
The plan for 2019 is to once again expand the project to ten schools and 360 students, further increasing the reach and impact of this important community development scheme. In a corner of Tanzania where 99% of wage earners are farmers – an occupation that is extremely vulnerable to external threats such as climate change and crop-raiding elephants – the Grumeti Fund is giving individuals the knowledge, tools and resources needed to provide for themselves, their families and their communities as a whole.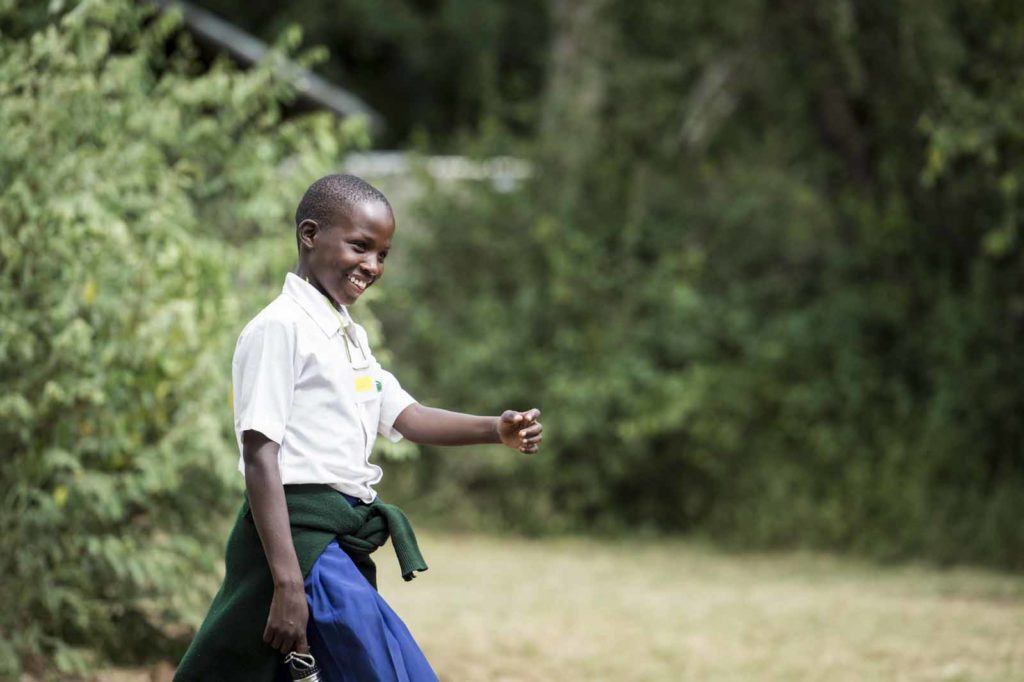 This project, along with all the other conservation and community outreach programmes underway at Singita Grumeti, is only sustainable with the support of partner organisations and the generosity of guests. Donations from visitors to the reserve who are touched by the vulnerability of its wildlife and its people allow for the Grumeti Fund to continue its important work and make initiatives like the English Immersion Camps possible. To get involved or make a donation, please click here.