community partnership programme
Digital-Era Education Gets a Boost in the Bush
"Education is the most powerful weapon which you can use to change the world." — Nelson Mandela
Singita's commitment to supporting and empowering the people who live alongside the land it is protecting is underpinned by three areas of focus; access to quality education and skills development programmes, the development of small enterprises and an improved awareness of conservation and sustainable daily living practices. Education is the theme which runs through all of these community partnership objectives as it is the key to reducing poverty and creating a sustainable planet. Of significant value is our Digital Learning initiative which was established in 2015 to give rural schoolchildren access to technology in the classroom — something urban learners usually take for granted.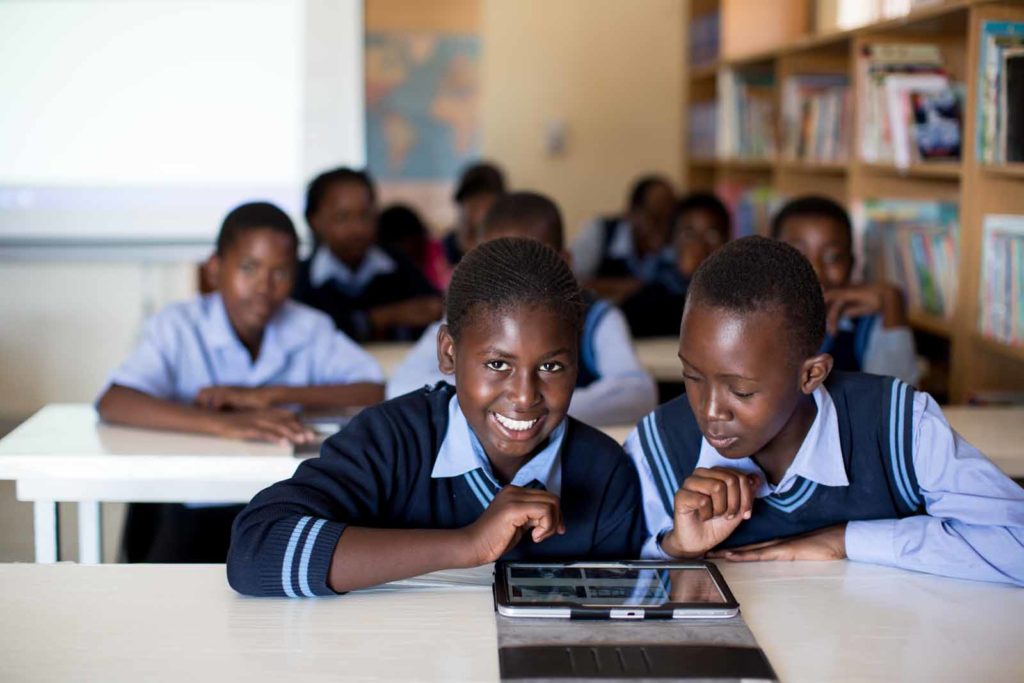 Three years ago, Singita made a commitment to bring the benefits of digital learning to the communities near its private Sabi Sand concession. Along with partners the European Space Agency (ESA) and the Mpumalanga Department of Education, Singita equipped all 19 primary schools in the Ximhungwe district with satellites, connectivity and a number of laptops, tablets and projectors. Through this Teaching and Technology project, educators completed educational technology and literacy courses via an e-learning platform and received facilitator-led Microsoft training. In line with our 100-year purpose, Singita also developed a conservation module as part of the curriculum.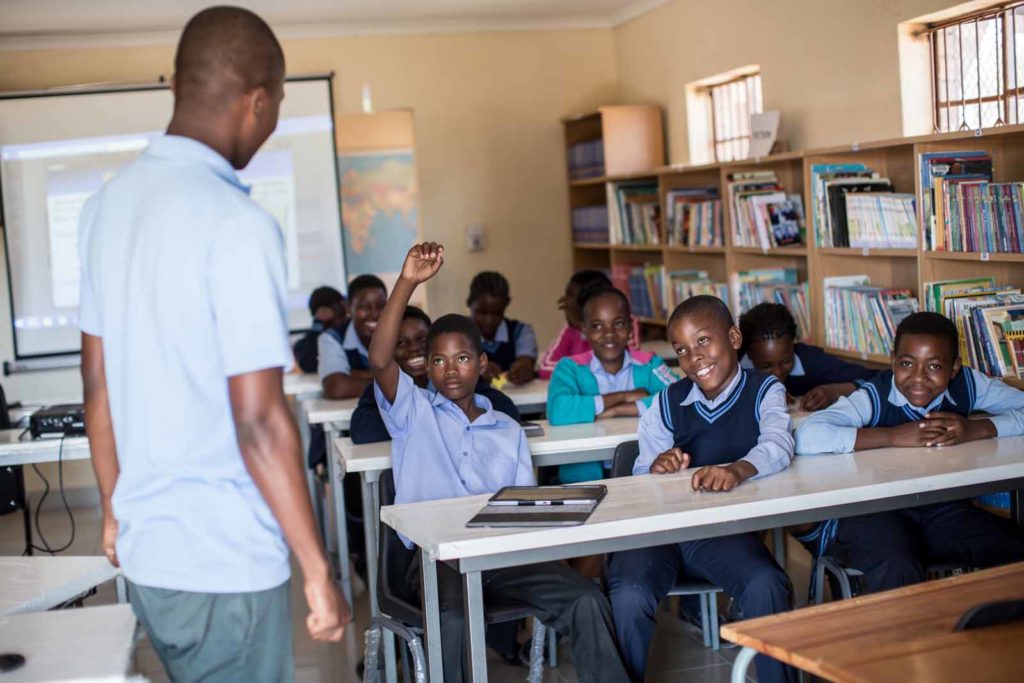 Sustainability is a critical component of any community partnership programme at Singita which is why it is gratifying to report that the Teaching and Technology project is now independently viable and has been fully integrated by the South African Department of Education. This handover has allowed Singita to focus on learners through a new partnership with internationally-recognised NGO, the Good Work Foundation (GWF). GWF's model delivers "digital-era"" literacy education and career training via community-driven digital learning centres of excellence, of which there are currently four around the Sabi Sand area.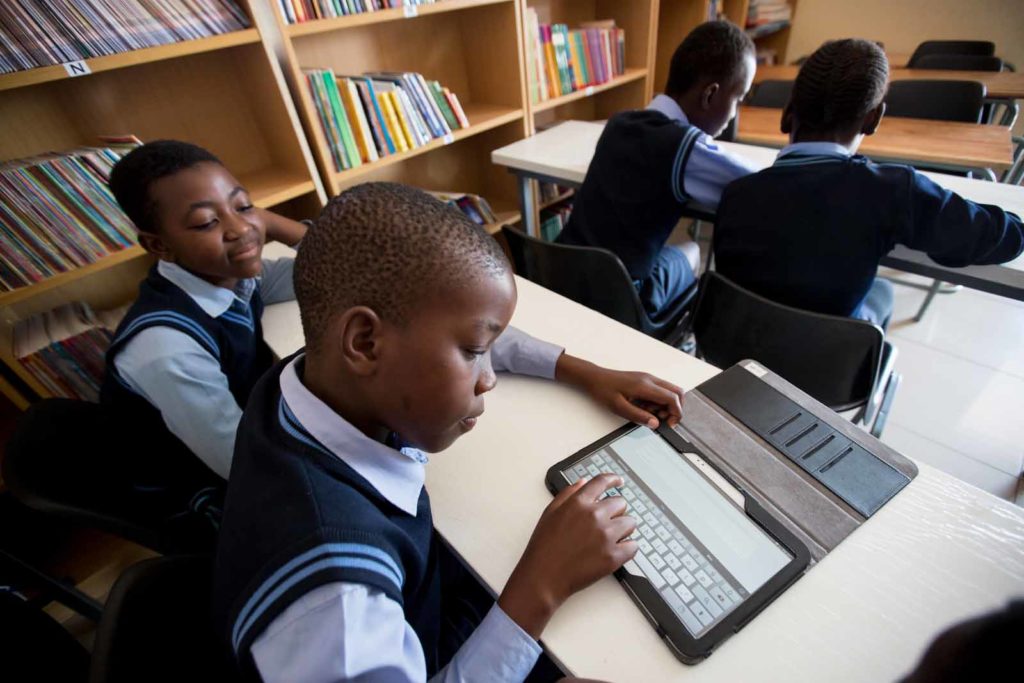 Earlier this year, Singita strengthened its partnership with the GWF by making a three-year commitment to the Justicia Digital Learning Campus, located in the village closest to Singita Sabi Sand. The campus operates an Open Learning Academy which allows the schools to "outsource" their digital, English and mathematics literacy, and a Bridging Academy, which creates an access bridge between school and work or further education, preparing rural school leavers for life in modern business environments.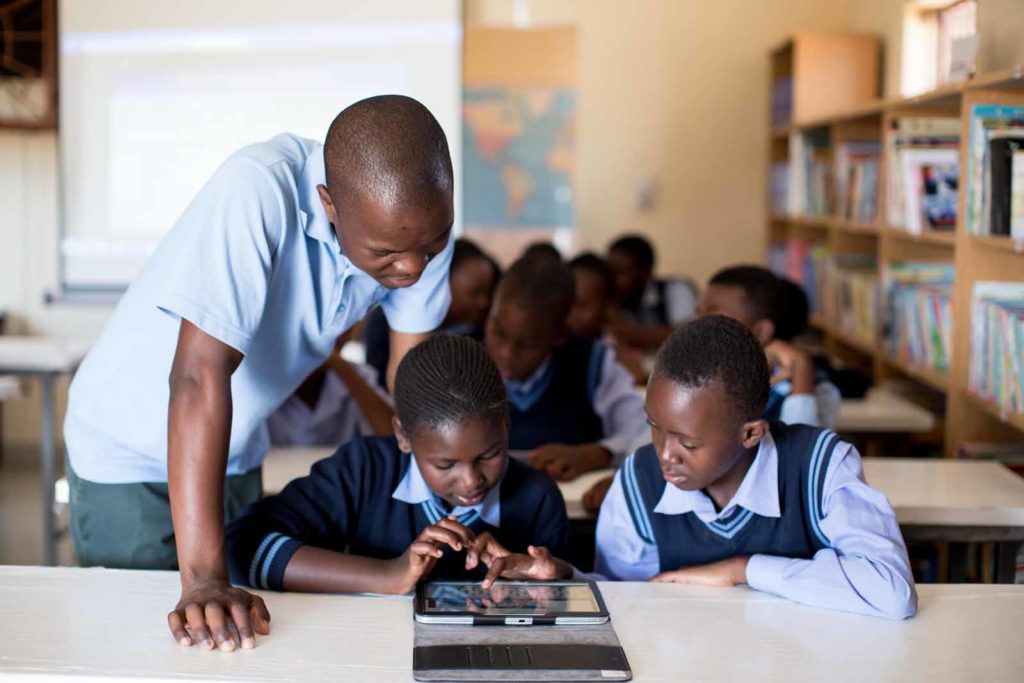 The Open Learning Academy supports learners from Grade 4 onwards, with Conservation, Coding and Robotics as recent enhancements to the curriculum. Youth on the Bridging Academy programme work with a student counsellor who assists them with a Career Interest Profile and a post-programme career journey. Further training is available to graduates at GWF's Advanced Career-Training Academies at the central campus in Hazyview. Accredited courses respond to the needs of the community, and include Conservation, Hospitality and ICT. Another key component is the Coaching for Conservation programme, which includes a fun, soccer-based, interactive experience that builds awareness for our natural environment as well as the long-term negative effects of rhino poaching.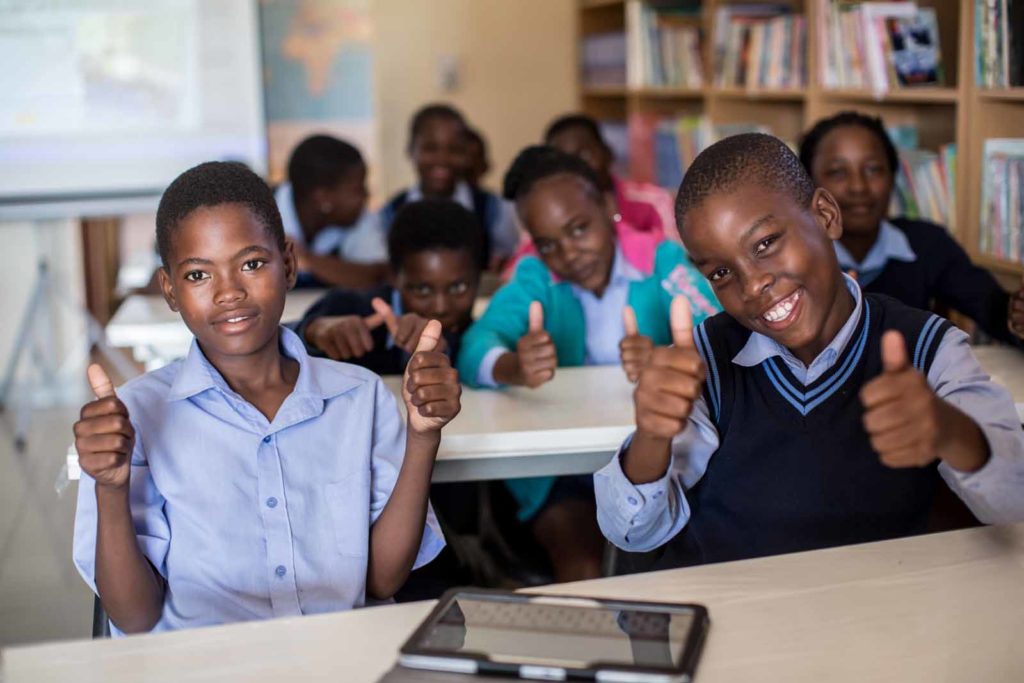 The results so far have been most rewarding: of a sample of 155 Bridging Academy graduates from the class of 2017, an astonishing 73% have now secured either full-time employment, a work exposure internship, or entrance into a college or university. In the first half of 2018, Grade 4 learners participating in the Justicia Digital Learning Campus Open Learning Academy improved 38% in English and 20% in maths. As its long-term goal over the next two years, the GWF campuses aim to provide access to digital learning to 26,500 youth and scholars who live adjacent to the greater Sabi Sand reserve. Singita is extremely proud to be part of this impactful undertaking.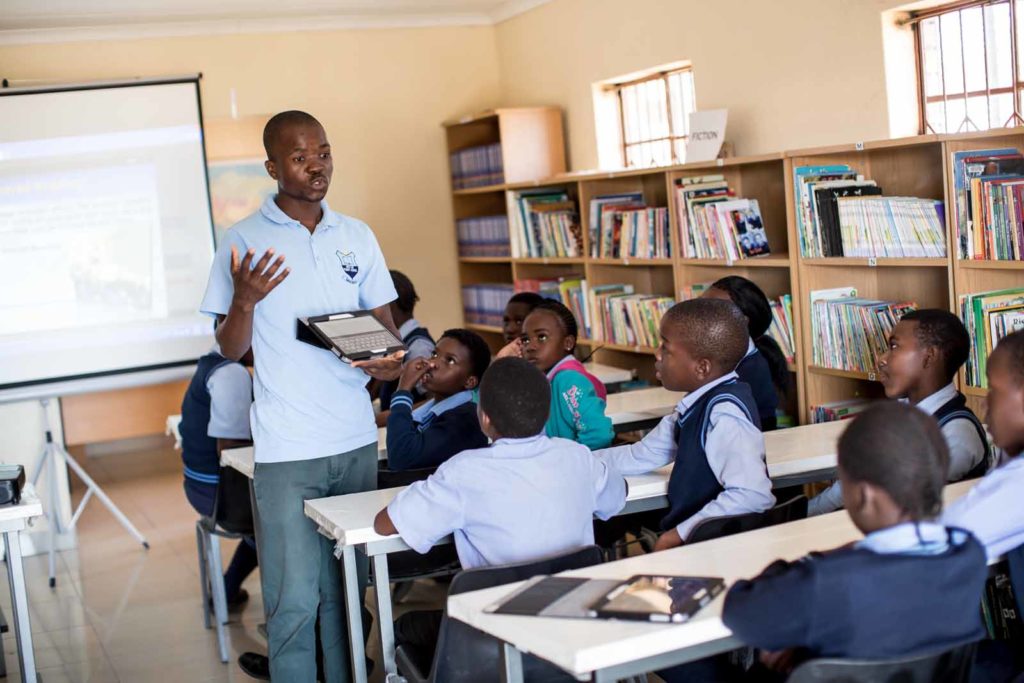 The support of donors helps the Digital Learning programme to provide equipment like eWriter tablets and robotic kits to thousands of rural children who are otherwise at a huge disadvantage in their education and career potential. Please consider making a contribution to this initiative and help Singita to ensure that these communities are thriving economically and socially as a result of the conservation of the Sabi Sand reserve.