Singita Community Projects
Crafting Success Through Community Partnerships
Driving through the Newington Gate out of the Sabi Sand Wildtuin, home to three Singita lodges, you'll soon pass a long, tin-roofed building, in and around which is a hive of activity. This is the Madilika Craft Centre; a co-operative formed by a group of talented women from the local communities that provides permanent employment for 20 artisans.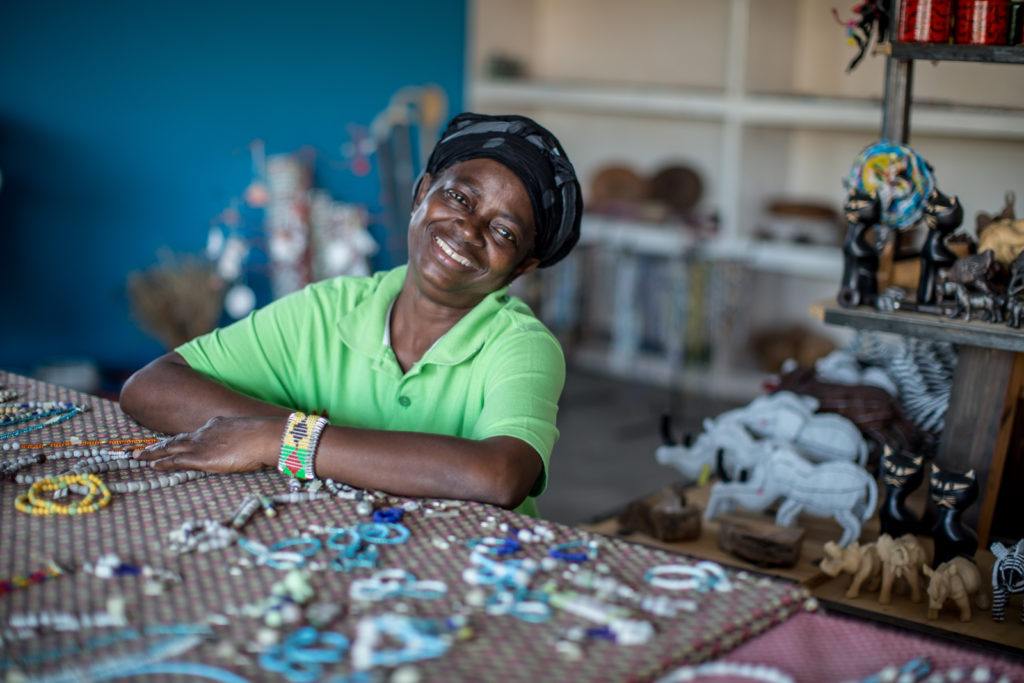 Derived from the Shangaan word for "crumbling walls" - an appropriate reference to the many challenges they have overcome along the way - Madilika was established in 2004 with a number of craftspeople focused on beading, sewing and candle making. In an effort to create a more reliable income stream for their members and expose their wares to more people, the group approached Africa Foundation (an independent, non-profit organisation whose purpose is to uplift, up-skill and empower rural communities near core conservation areas) for assistance in building a more formal base of operations. The Craft Centre was subsequently opened in 2012, creating a space for the co-operative to produce and sell their handiwork in a prominent, high-traffic location.

One of the main activities undertaken at the Centre is the transformation of empty bottles into glass beads for use in Madilika's hand-crafted jewellery pieces, Christmas ornaments and other unique decorative giftware. This large-scale recycling project sees wine bottles from Singita's cellars cleaned and crushed, before a binder is added to the powder and the resulting clay-like material is hand-rolled into beads and fired in a professional-grade kiln.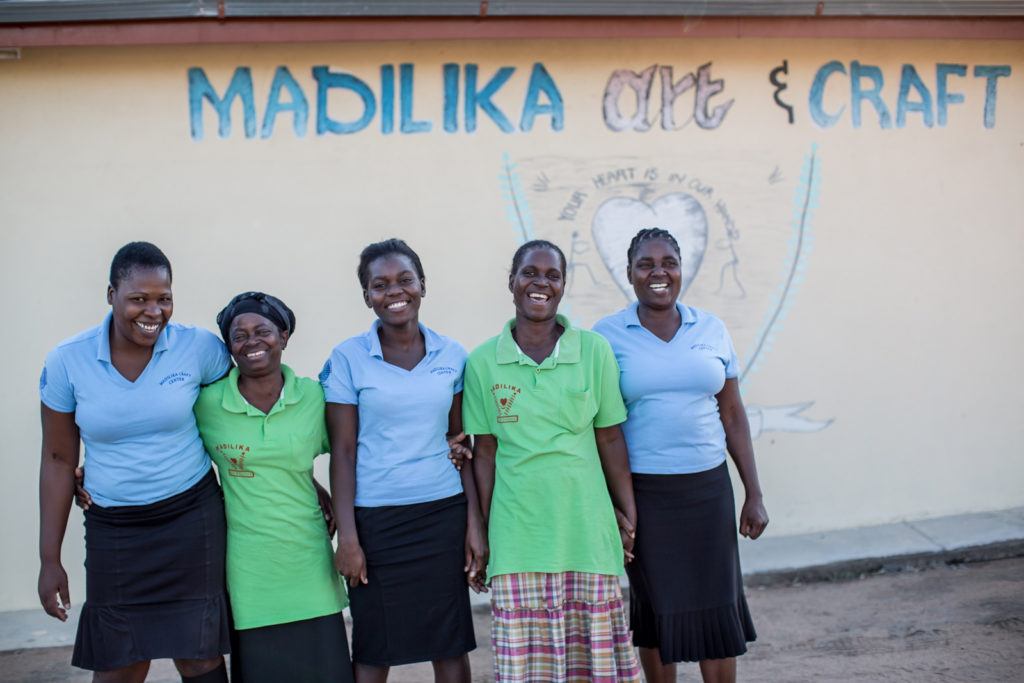 With the support of partners like Singita, Madilika has become a sustainable and profitable business enterprise that reduces the reliance of its members on the land that we are protecting. This outcome is an essential part of our community partnership strategy, which strives to foster the independence of those living in and around Singita's reserves and concessions through education, enterprise development and environmental awareness.

Singita Sabi Sand guests have the opportunity to tour the Madilika Craft Centre as part of a Community Visit, see the co-operative members making beads and hear their personal stories. The nearby village of Justicia that borders the Sabi Sand Wildtuin is another interesting stop, where guests can see Singita's early childhood development and sustainability projects in action. To learn how you can become a partner or help to support one of our community projects, please visit our website »