Singita Community Projects
Community Visits at Singita Grumeti
One of the most rewarding aspects of Singita's mission to protect some of Africa's most pristine wilderness, is being able to share the impact of sustainable hospitality with our guests. Excursions to the small villages near our lodges enable our guests to gain insight into daily community life and illustrate the importance of community upliftment in Singita's approach to modern conservation.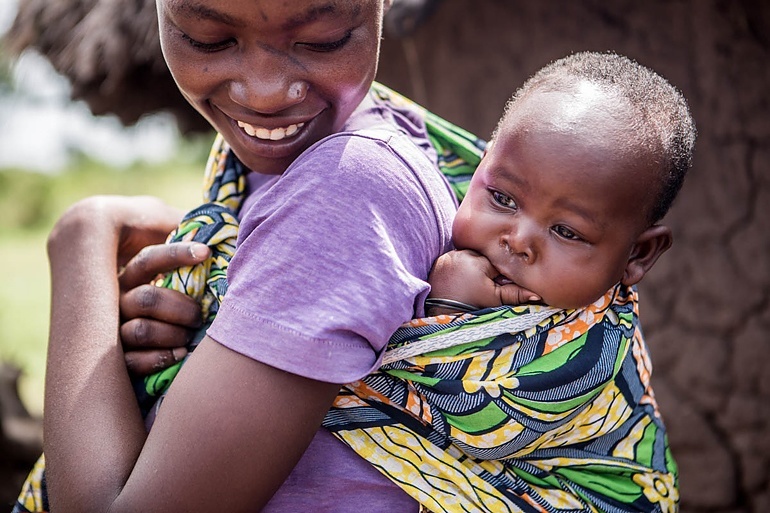 Singita Grumeti community visits are interactive excursions to explore a neighbouring village, see a selection of Grumeti Fund (GF) community partnership projects and experience the local culture. These three hour trips give guests an insight into the work we do and the daily life of local communities, and in turn gaining a better understanding of this special part of Africa.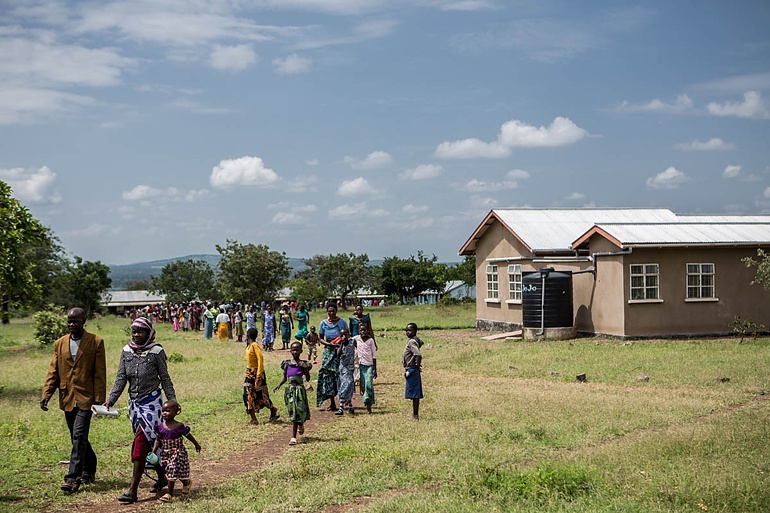 The community visits in this area are facilitated by a guide from the local community, and guests are also accompanied and driven by their Singita Field Guide. By participating in a community visit, guests make a nominal financial contribution to support both the community groups they visit and the community development work of the non-profit GF. As such, the visits provide support to local enterprises and is a way of funding the community projects Singita supports.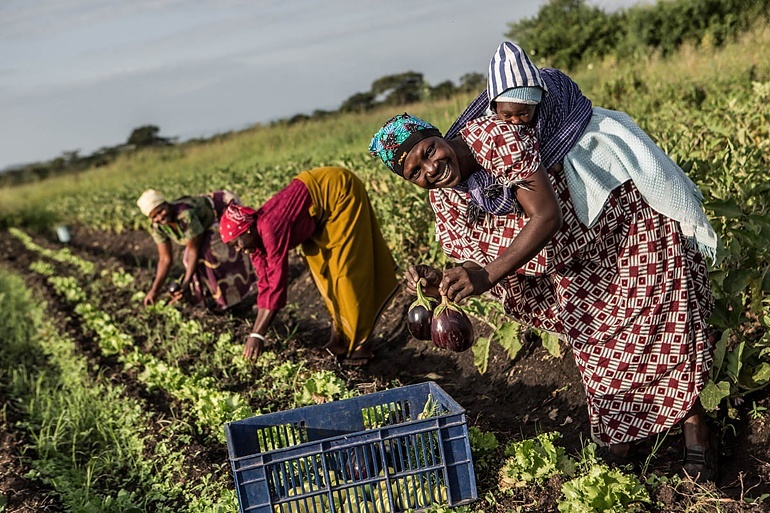 The itinerary on each trip commences at the GF Environmental Education Centre where local secondary school students and their teachers learn about the critical role each individual plays in minimising their impact on the earth's limited resources. As guests make their way from the game reserve into the surrounding community, the Community Guide will share interesting tidbits of information, such as how wire and old bottles are used to discourage elephants from reading crops and local farms. A stop at the home of a subsistence farmer to engage with him, his wife and small children, gives guests real first-hand insight into how people surrounding the reserve live.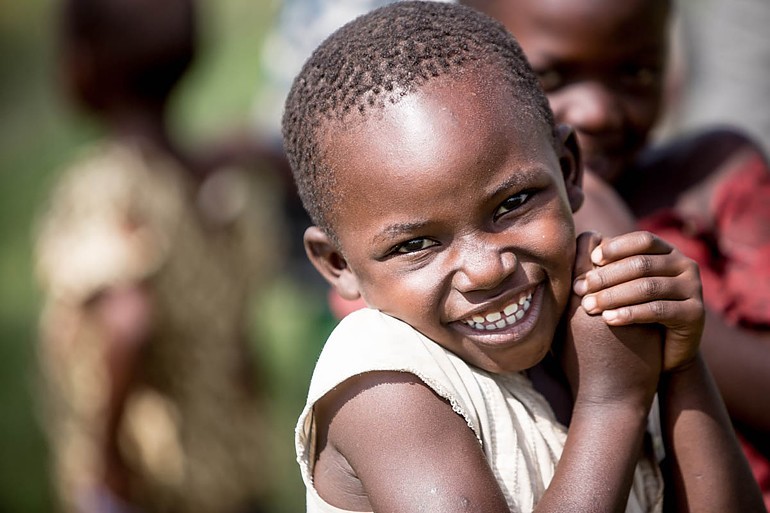 The final stop on the visit is at the centre of Natta village where guests have the opportunity to experience the buzz of a local Tanzanian market. A short walk through the market ends at a relaxed little restaurant where guests can take in their rural African surroundings, while sipping a cool drink at a table under a shady tree. On the way back, an optional stop at the Singita School of Cooking on Sasakwa Hill should not be missed. Guests have a chance to meet and interact with trainee chefs that hail from local communities. Thanks to GF's scholarship program, these young men and women are afforded the opportunity to learn a valuable vocational skill at a school that in a few short years has already earned a reputation as one of the leading chef training institutions in Tanzania.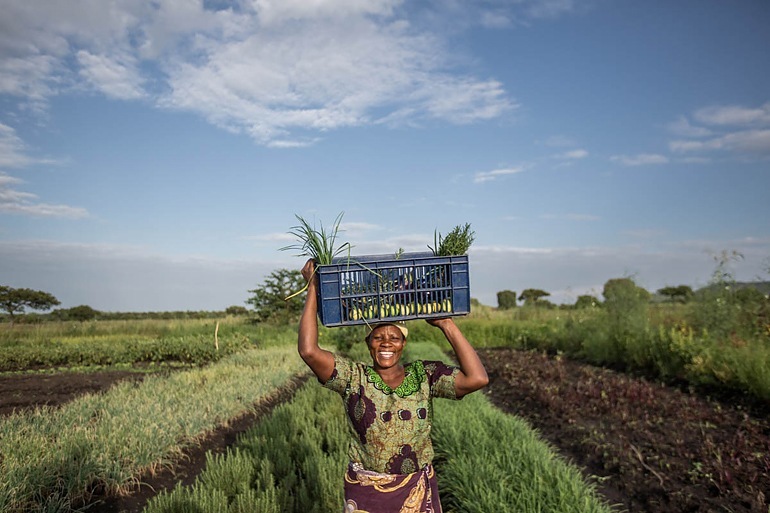 Ever since its establishment on family-owned land more than 20 years ago, Singita has been dedicated to environmentally conscious hospitality, sustainable conservation and the empowerment of local communities. The constructive and positively enhancing balance of these three elements is crucial to the survival of the whole, and to this end, teams on each property co-ordinate active, ongoing support for development initiatives. Singita employs 1 100 staff within its 5 regions and deliberately maximises monthly purchases from local enterprises. In this way Singita plays a role in strengthening the local economy.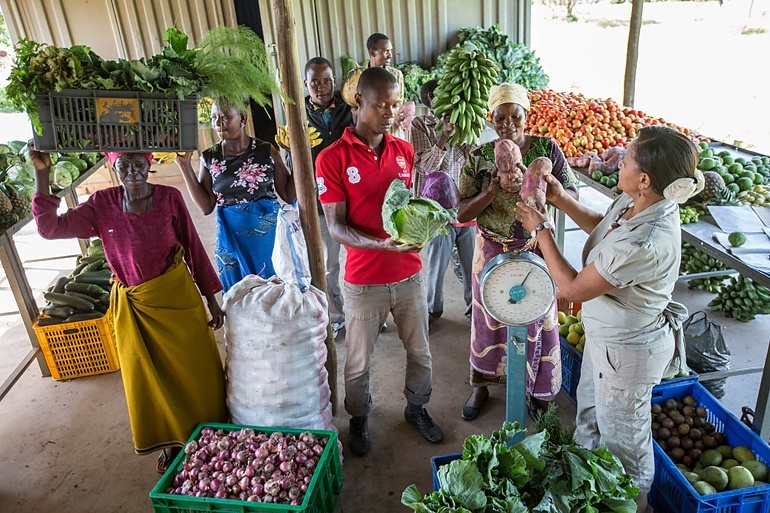 One of the most successful ongoing community development projects at Singita Grumeti is the Grumeti Horticultural and Marketing Co-op Society (GHOMACOS), supplying the lodge kitchens with a constant flow of high-quality, freshly harvested, locally grown vegetables, herbs and fruits. You can read more about them here.