community partnership programme
Broadening Horizons for our Local Communities
The important link between wildlife conservation and community partnerships might not be immediately apparent, but together they make up two thirds of a delicate balance between biodiversity, sustainability and communities that helps Singita to achieve its vision to preserve and protect African wilderness for future generations. Without a sincere commitment to promoting the economic and social health of these communities, the success of other two conservation pillars would be compromised.
Rather than making token contributions to education or small business, Singita's community partnership strategy is to demonstrate conservation's capacity as an opportunity for growth. One of the ways this is achieved is by investing in adult education and skills development programmes that empower community members to expand the horizons of their chosen profession. Improving the career prospects available to adult learners in rural villages is also an effective way to reduce the dependency on the land that we are protecting by developing other sources of income. The alternative often leads to poaching and illegal hunting which has a detrimental effect on the landscape as well as the wildlife population.
Support for Small Enterprises & Teacher Training at Singita Grumeti, Tanzania
Together with the Grumeti Fund (GF), our not-for-profit conservation partner in Tanzania, Singita plays an important role in actively supporting the development of small businesses, especially those with an agricultural focus. The GF provides support in the form of technical training, business skills development and access to low-interest financing to create sustainable, environmentally-friendly industries. Such ventures include honey production through beekeeping, the sale of chicken and eggs from poultry farming and increased access to gas cookers and liquid petroleum gas, helping to reduce household dependence on firewood from local forests.
The Environmental Education Centre is another gratifying success story for the GF. Not only is it a venue for children from neighbouring communities to learn the importance of caring for the environment, but it is also a facility where adults can improve their language skills. In Tanzania, secondary and university level education is taught in English, whereas primary schools use Swahili for instruction. Without English fluency, employment options in the Serengeti can be limited and many children who do not become fluent in English generally do not go on to further education. In addition to running an immersion camp for third- and fifth-grade learners that drastically improves their grasp of English, the GF also ran professional development sessions for English teachers in the communities that border the Singita Grumeti concessions. A specially designed course created by the world-renowned Concordia Language Villages takes the circumstances of these rural schools into account and provides practical tools for maximising the impact of their classes.
Singita Community Culinary School at Singita Kruger National Park, South Africa
The brand new home of the Singita Community Culinary School at Singita Lebombo Lodge is a cutting-edge demonstration studio where ten eager young chefs hone their kitchen craft every year. Graduating with an internationally recognised qualification and invaluable hands-on experience in Singita's South African lodges, these commis chefs are armed with the dedication, knowledge and skills to forge a surefire path to personal success. Now in its 11th year of operation, the School has produced 60 graduates since its establishment in 2007, many of whom hold positions at Singita and other lodges in the region. The benefit to the community is significant - with 95% of Singita Community Culinary School graduates currently employed in a province where roughly a third of the population is without work.
David Shilabi's Vegetable Garden at Singita Sabi Sand, South Africa
What started as a hobby on the side of his job as an admin clerk for Singita's conservation team in the Sabi Sand has become David Shilabi's livelihood. After 22 years with the company, David left Singita in 2012 to pursue his passion for gardening and his bountiful vegetable farm now supplies our lodges, as well as the local community, with a steady stream of fresh, seasonal produce. The kitchen staff take great delight in his daily deliveries, even naming a salad in his honour, celebrating the exceptional quality of his lovingly-tended organic produce. David's success has helped him to put his five children through school, with the two older siblings currently studying at university, and has allowed him to create a self-sustaining enterprise that in turn benefits the wider community. He has also taken on the role as a mentor to other budding gardeners, sharing his skills and knowledge with future entrepreneurs, and we are extremely proud to work with him.
Beekeeping at Singita Pamushana, Zimbabwe
The Malilangwe Trust, supported by Singita Pamushana Lodge, gives employment to more than 300 local Zimbabweans in support services, tourism, anti-poaching and conservation roles. In addition to providing opportunities for career development to people living in communities neighbouring the 130,000-acre reserve, the Trust's scholarship programme supports promising tertiary (as well as primary and secondary) students in their formal education. A number of these bursaries have been directed at Zimbabwean under-graduate and post-graduate university students, studying in Southern Africa. The Malilangwe Trust's work in Zimbabwe also includes a bee-keeping programme (inspired by a similar project at Singita Grumeti) that sees community partners managing 35 hives and benefiting directly from the sale of the honey they produce. Apart from providing a source of income, the presence of the hives prevents timber and firewood harvesting in these areas, helping to maintain the forest and bush which is the optimal habitat for the bees, and discourage elephants (who are notoriously averse to bees!) from trampling nearby farmland and destroying the crops.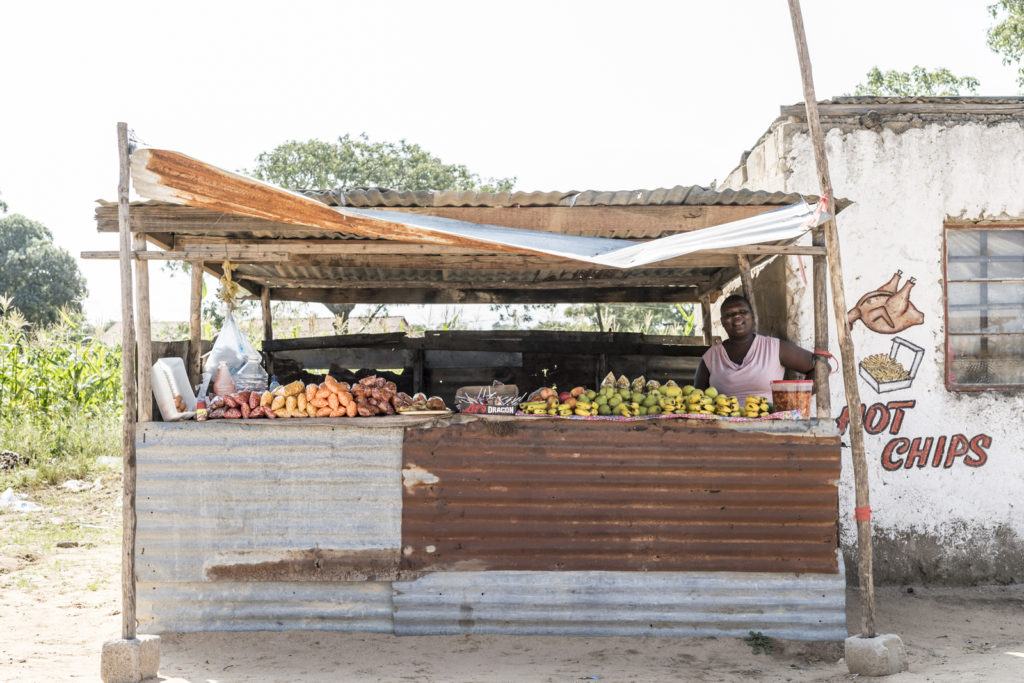 Our community partnership programmes have three main objectives: besides nurturing small business through adult education and purchasing agreements with local artisans and suppliers, Singita is also focused on the importance of well-educated children and an improved awareness of environmentally sustainable daily living practices. Visit the Community section to learn more about these projects »